September 01, 2020
Little Craft Collective
From Bookshelf to Dollshouse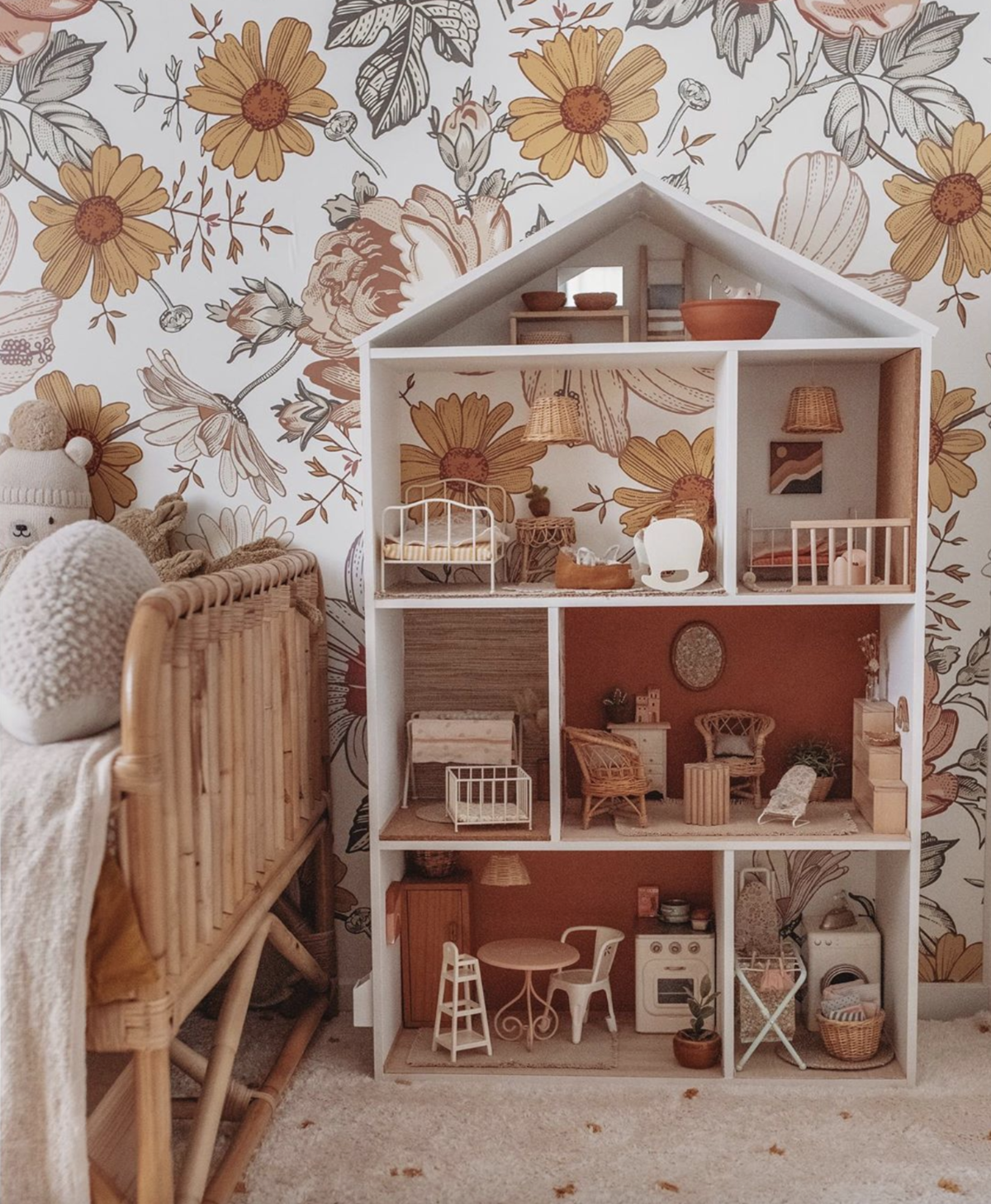 We have fallen hard for this gorgeous golden dolls house created by Margaux from

@thefrenchfolk

. Created from a repurposed book shelf this adorable little house is filled with beautiful Maileg goodies, op shop finds, and lovingly finished with handmade touches.

We caught up with the lovely Margeaux to chat about how she created this gorgeous dolls house for her daughter Ambre...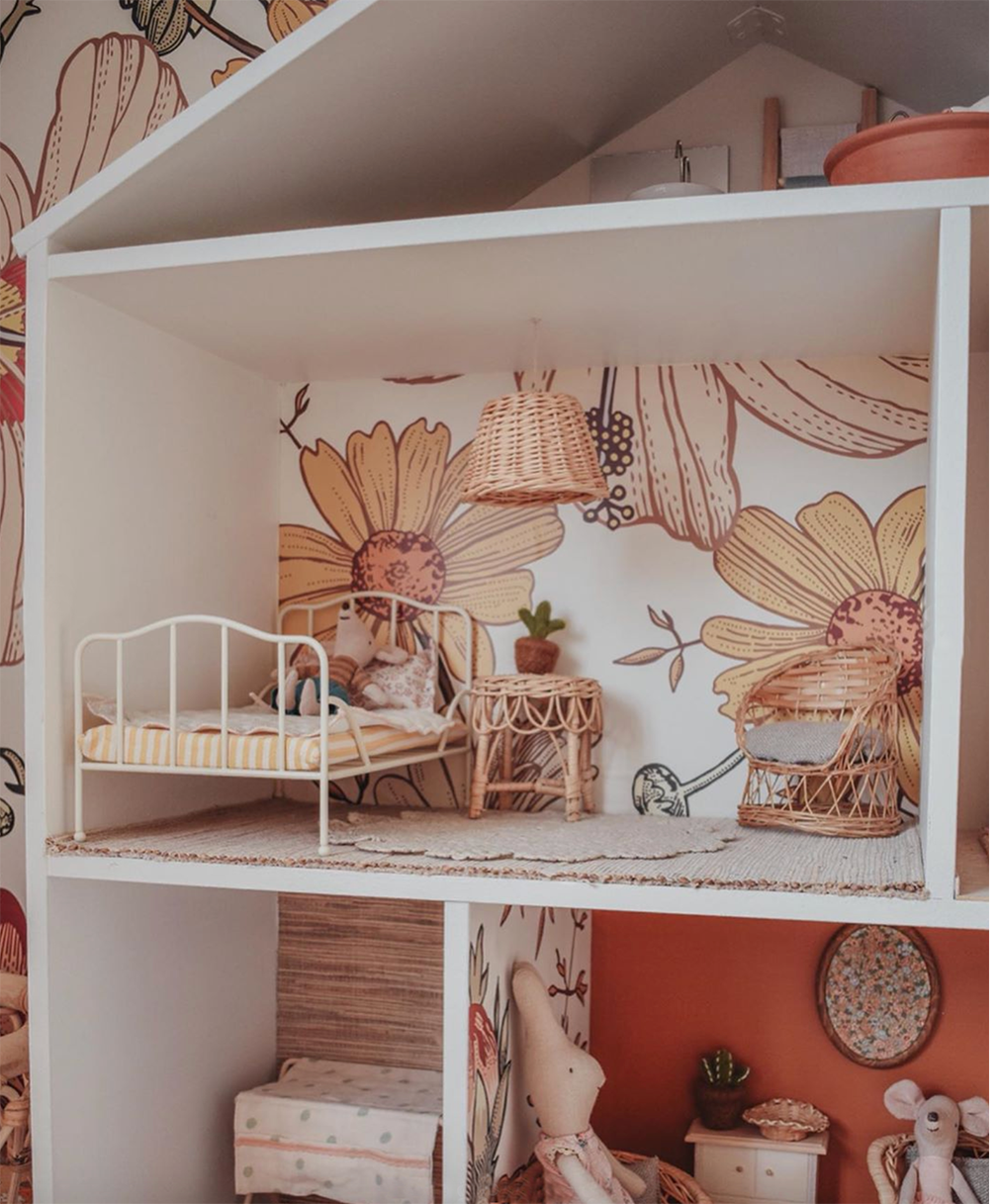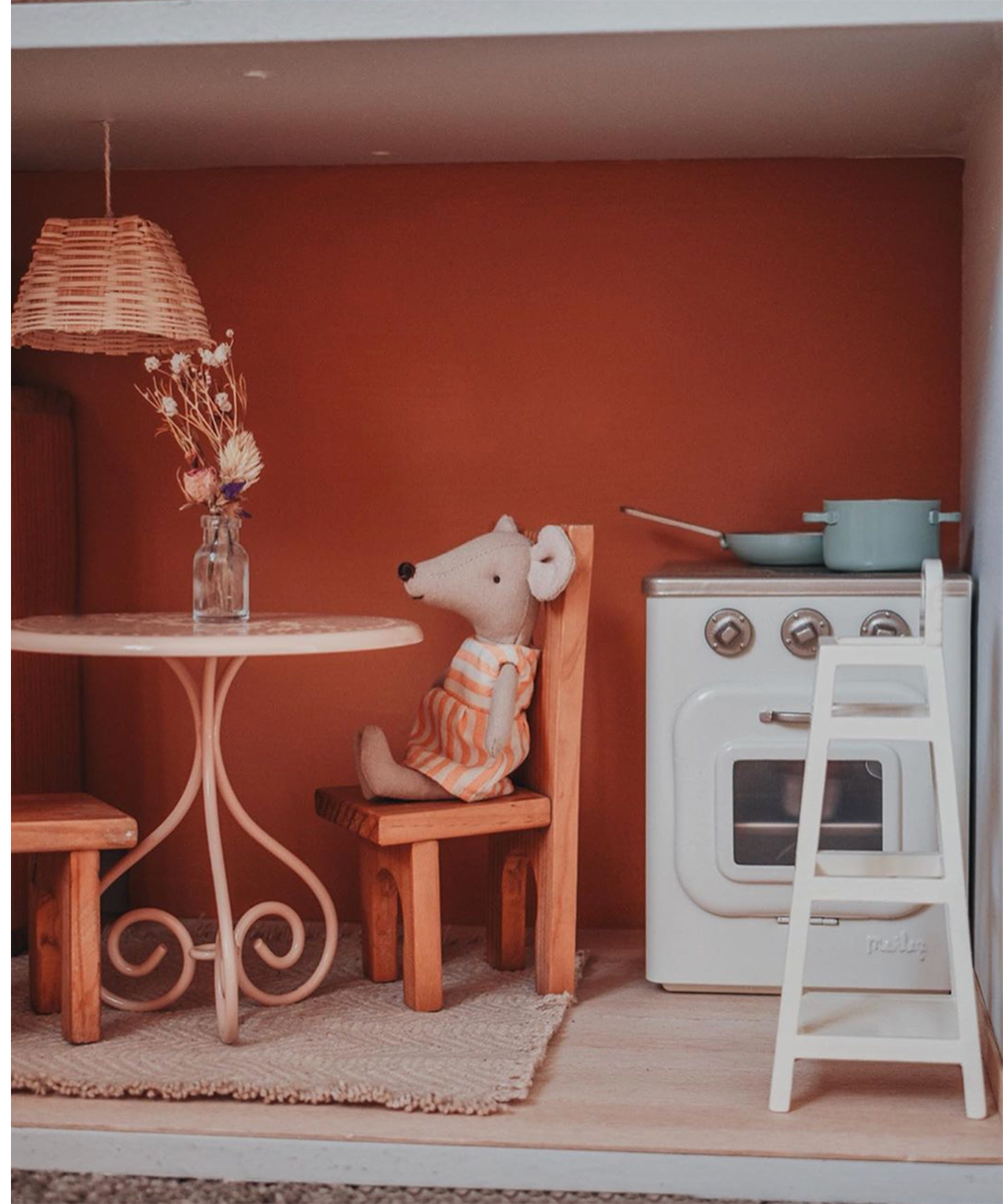 1. What inspired you to create this beautiful dolls house for Ambre?
I wanted to create a dollhouse from the day I knew I was having a girl, I even bought the house (that was a shelf originally) before Ambre was born. I never had a dollhouse myself and would dream of having one, so this was one thing I wanted to give her.

2. Where did you buy the dolls house itself?
It was a shelf from Aldi, just an ugly house shaped shelf but I saw the potential straight away.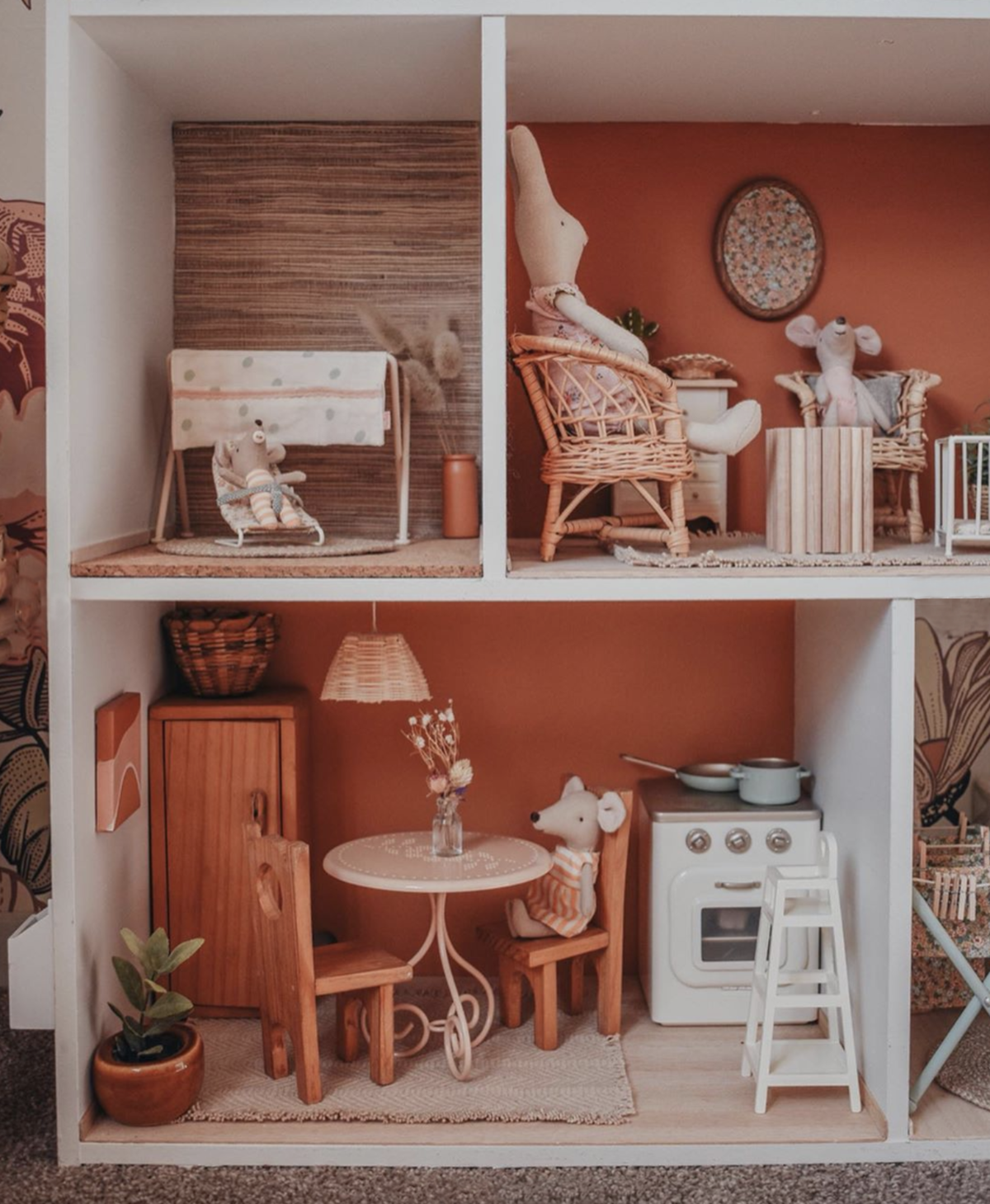 3. What did you use to change out all the walls and floors?
First I painted it all in white to have a clean base to work on and then I painted a few walls with left over paints I had from other projects, I also used some leftover wallpaper from the one that Ambre has in her bedroom. For the floors I used Balsa wood that you find at Bunnings, and cut tiny planks to create like a laminate floor, and I also used some old woven mats so it looks like a jute floor which is super cute.
4. What is your favourite room in the house?
I love them all, it was so much fun to style them but I think my favourite is the living room with those little vintage rattan chairs and the little shelf I built that matches the one in our playroom.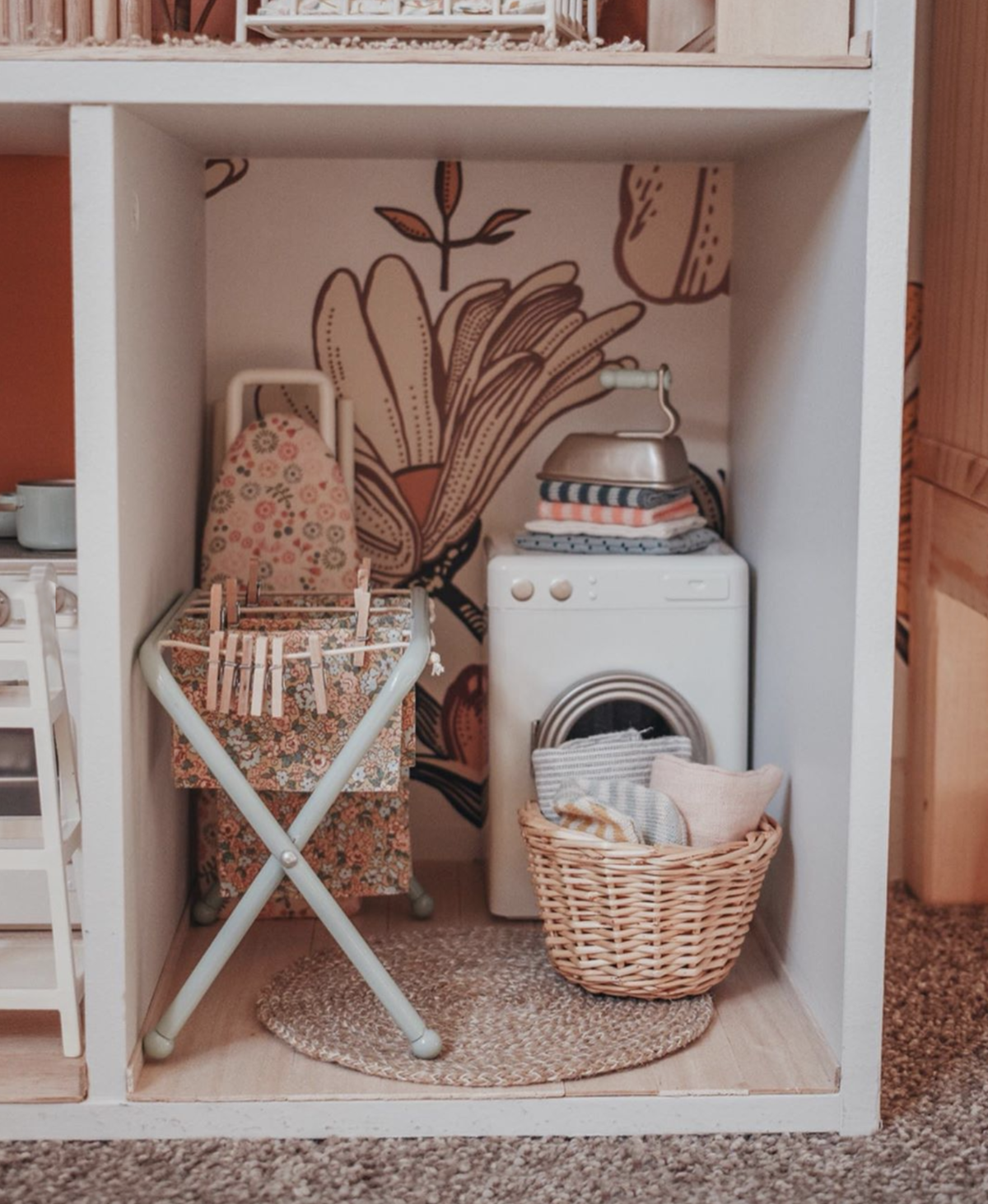 5. What is Ambre's favourite thing about the dolls house?
Playing with the beds and putting her little Maileg mice to bed. Also the washing machine, she throws fabrics in there and pretends to wash them, it is too cute.
6. Where did you get all the gorgeous furniture and accessories from?
Most of them are Maileg, from different shops and Little Gatherer of course and the rest is handmade or vintage from the op shop.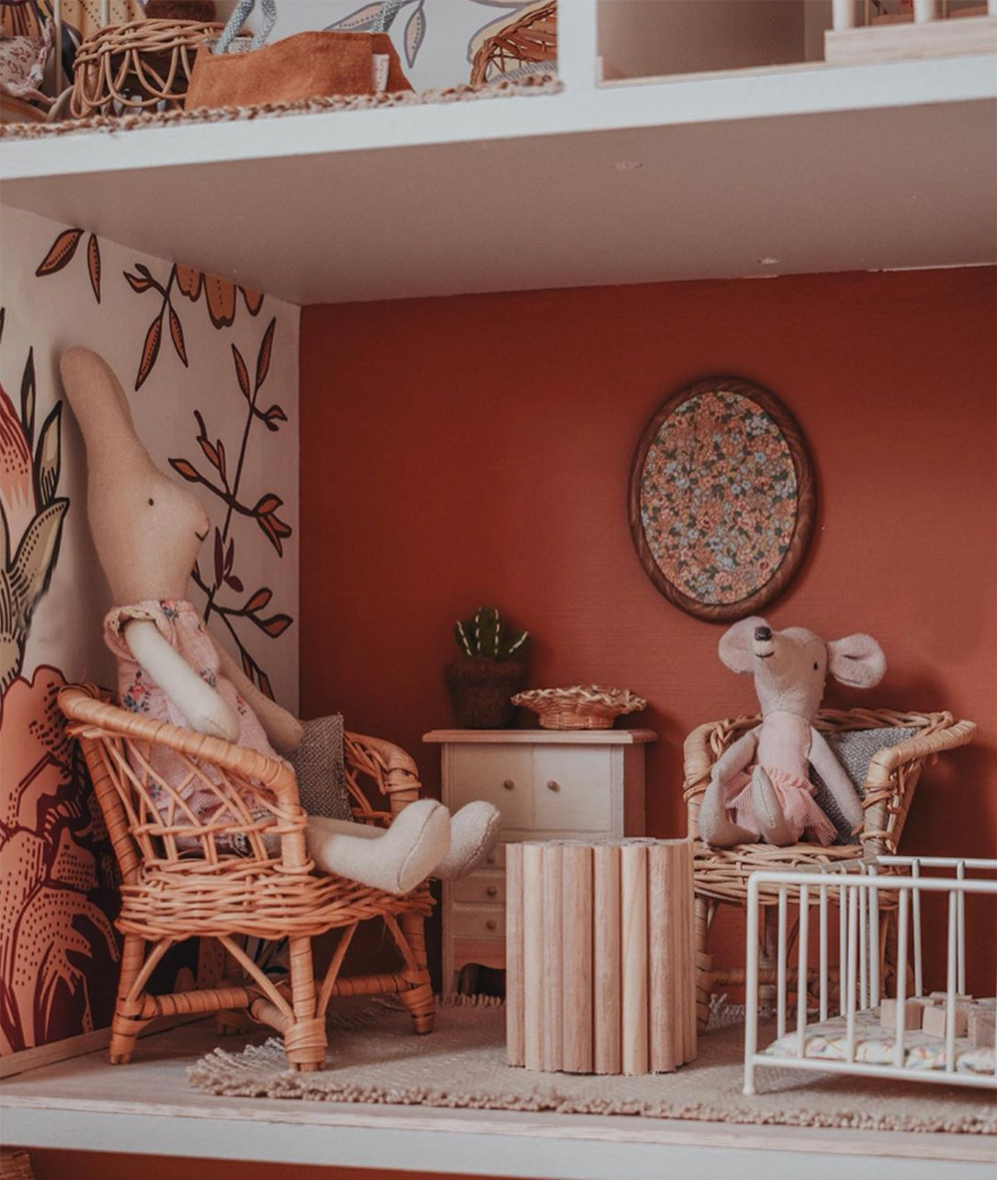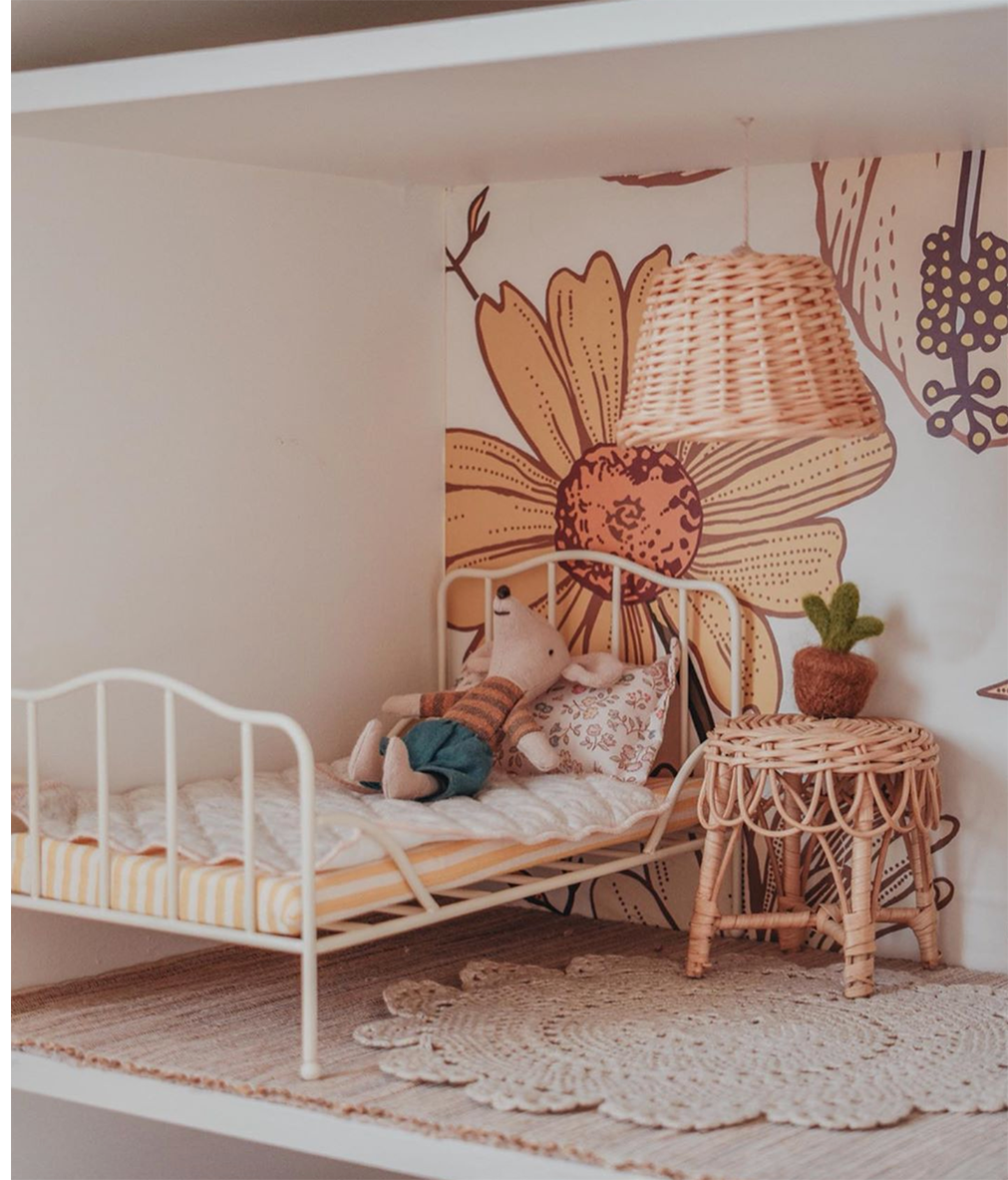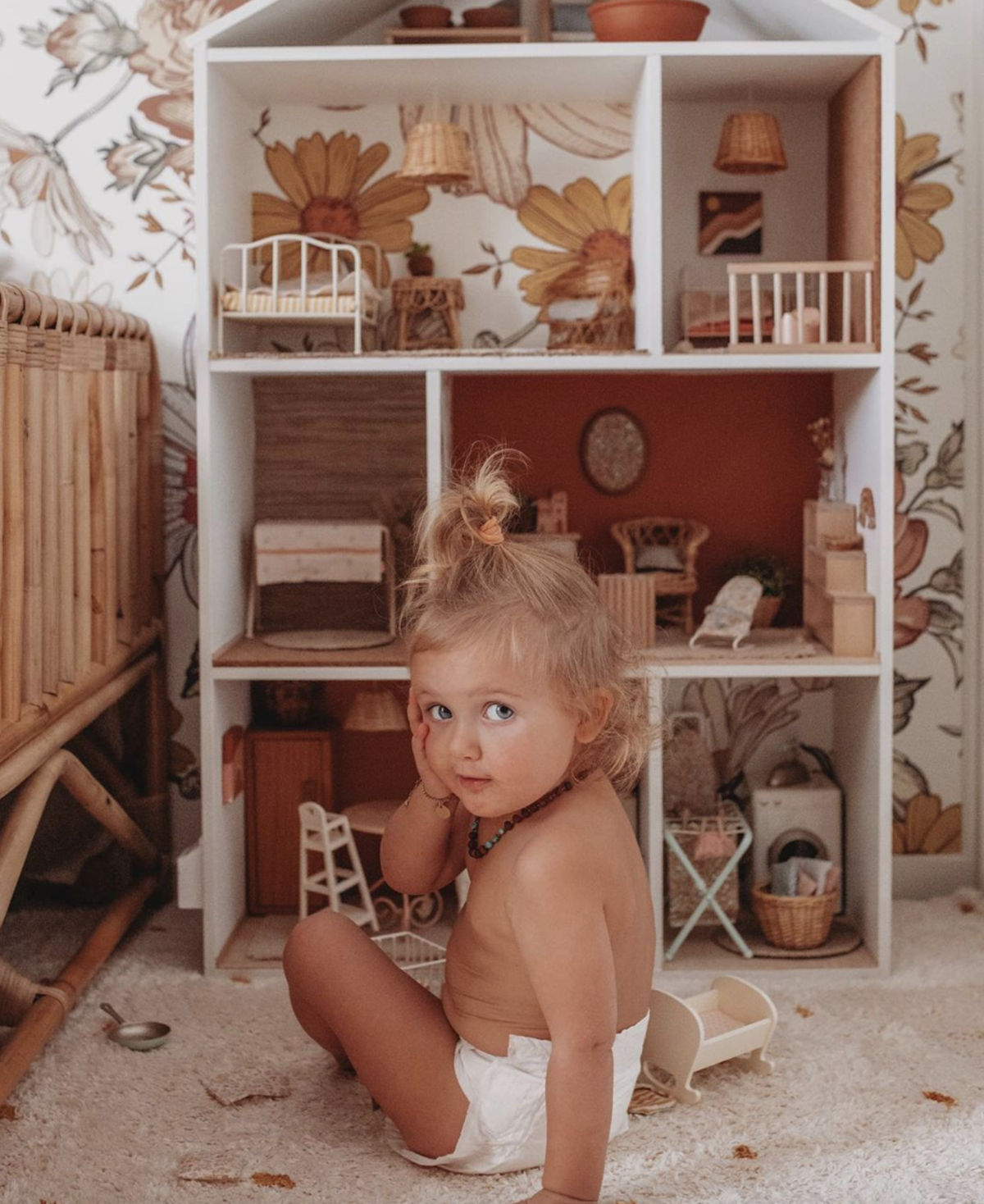 8. Any tips for someone wanting to hack their own dolls house?
Just let your creativity do the work, have fun and don't be afraid to build little things yourself, they are the things that bring the little personal touch to it. Use paint, wallpaper, wood, fabric, everything you have in your cupboards. Imagine creating a space you would live in yourself.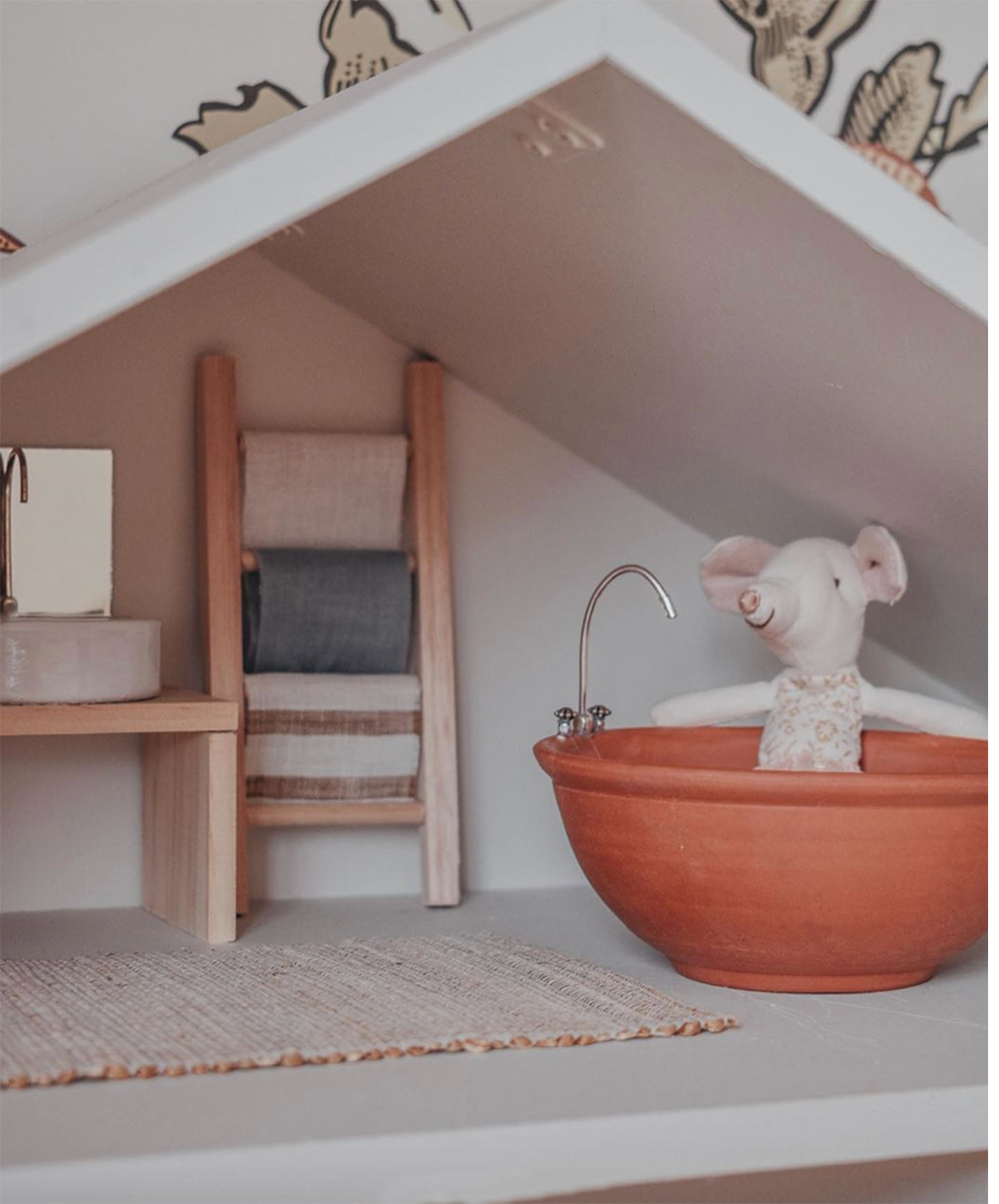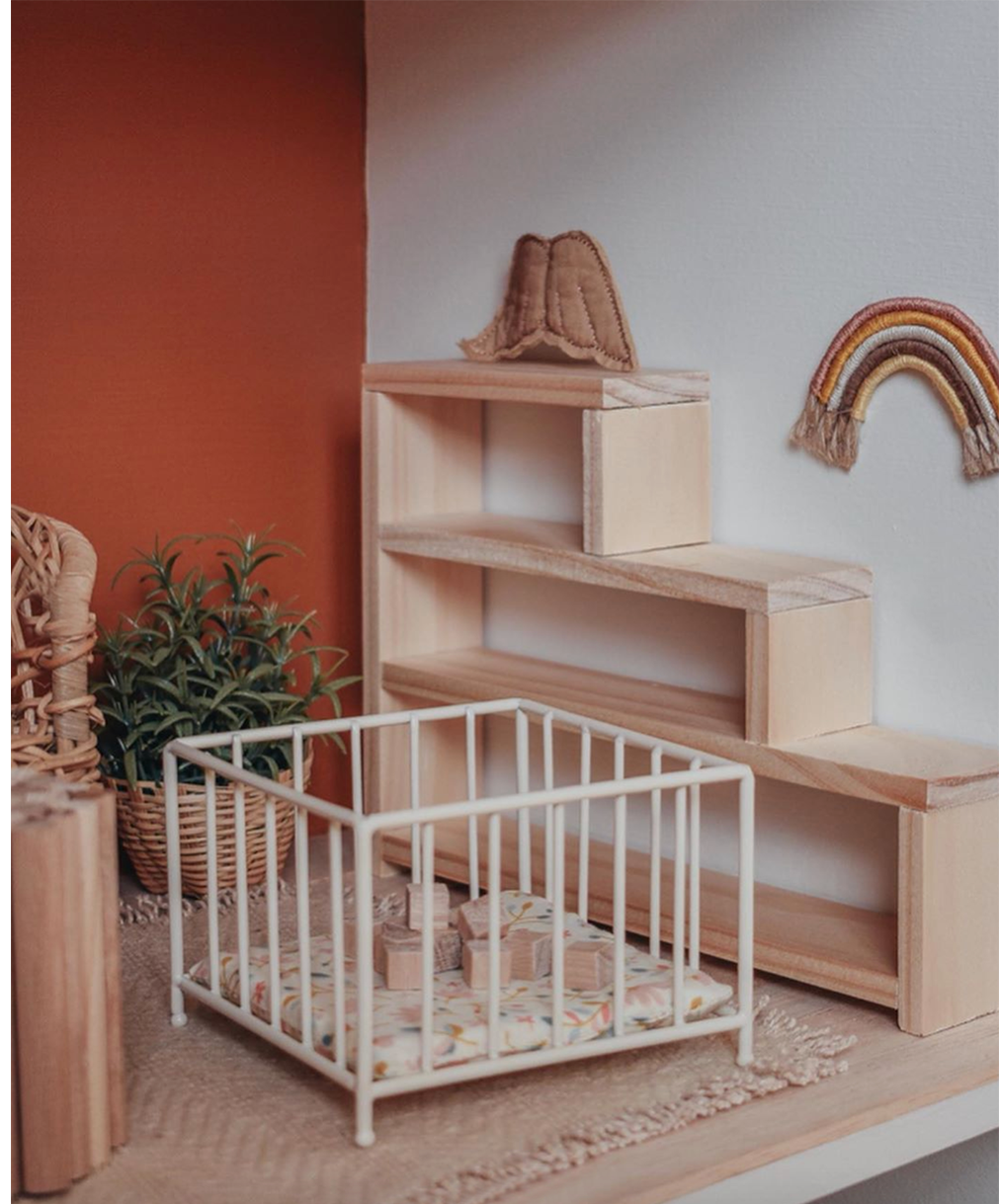 9. What are your current favourite pieces from Little Gatherer?

10. And the most important question of all... when can we move in!?
I wish I could shrink to live in that little house too!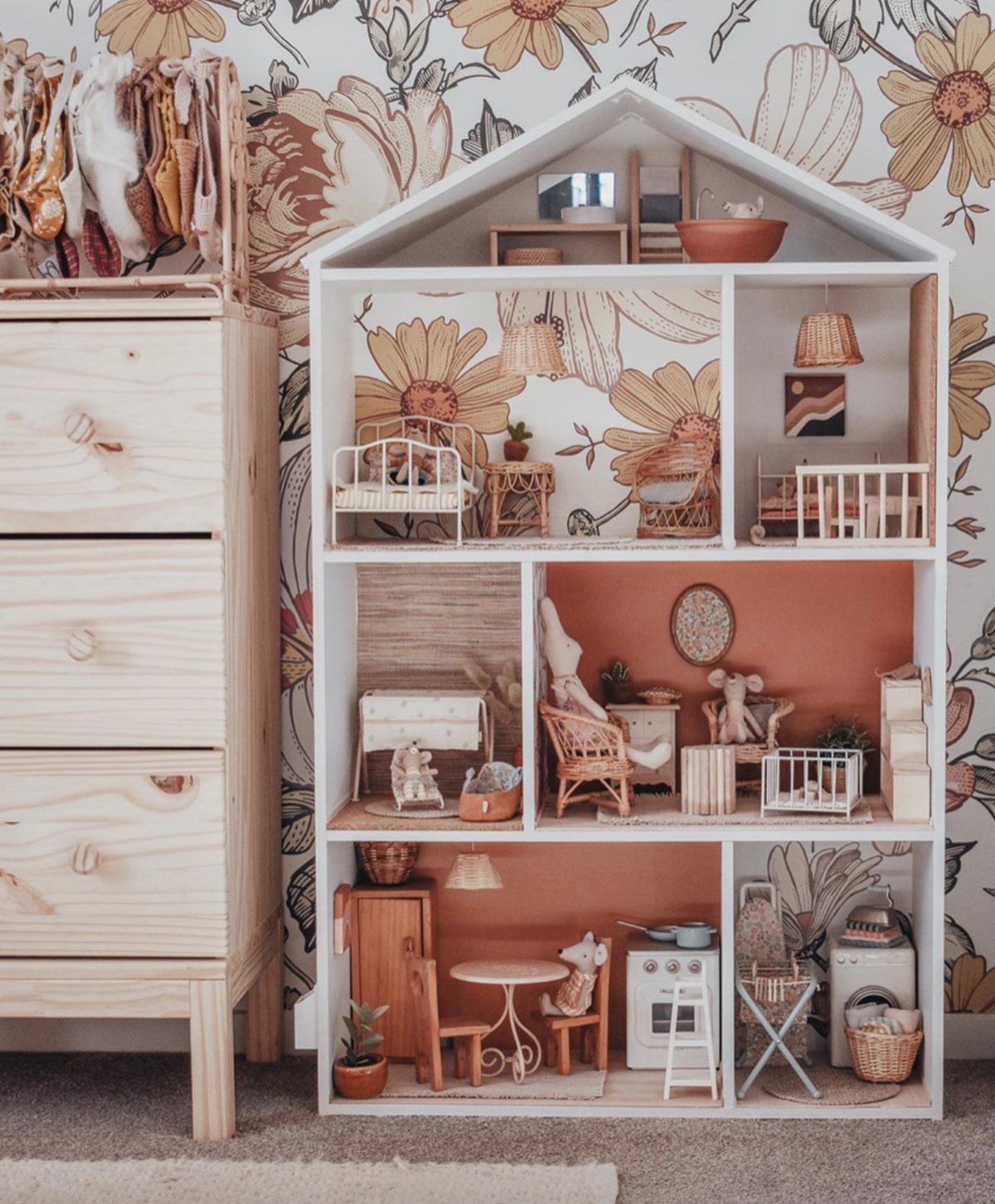 We definitely recommend heading over to
@thefrenchfolk
and checking out more of her gorgeous DIY's and snaps of her beautiful family.
Shop the look
Leave a comment