March 16, 2021
Little Craft Collective
The Great Bunny Hunt is Back!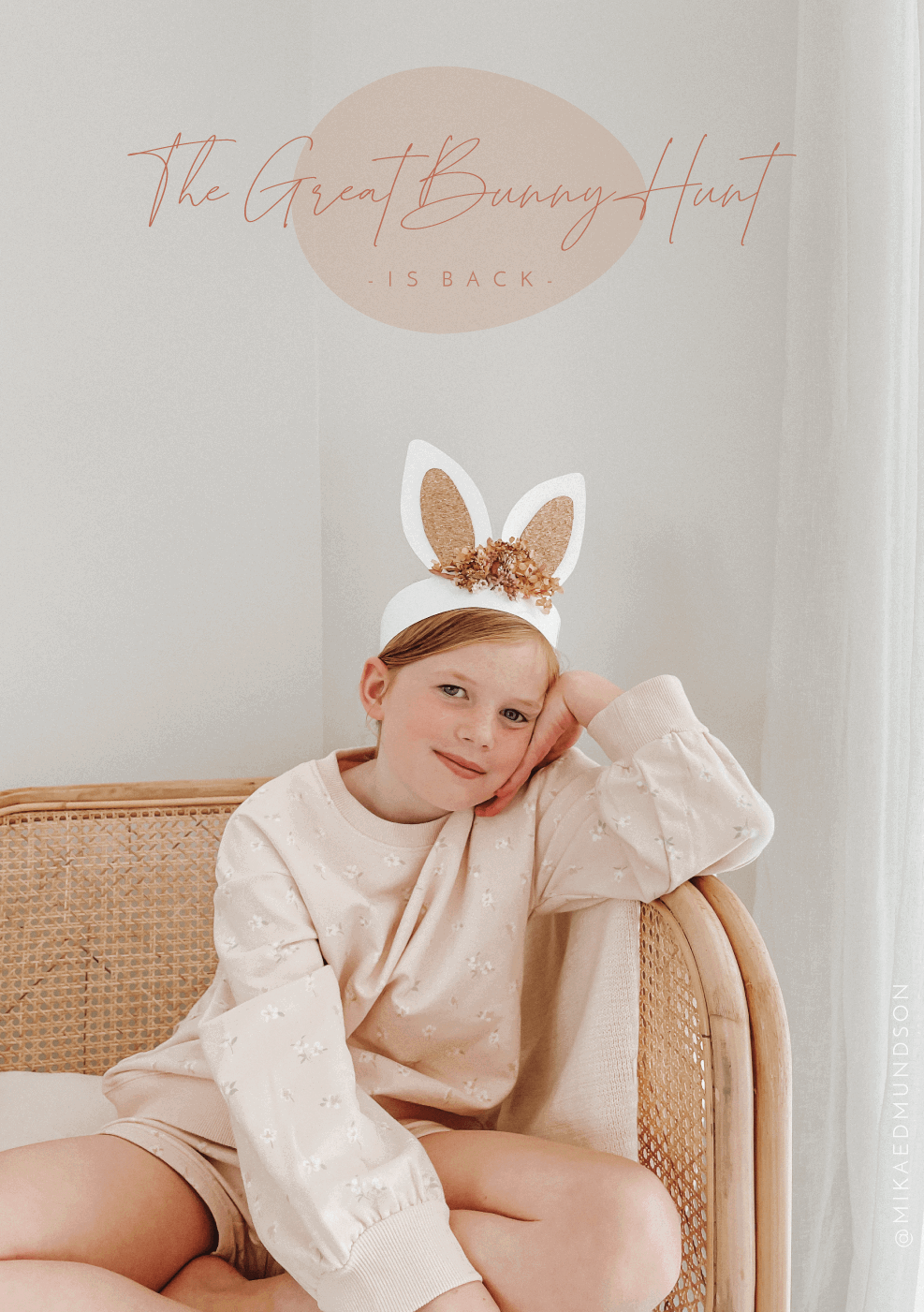 THE GREAT BUNNY HUNT IS BACK!
The Little Gatherer Annual Easter Competition is back!
We were so blown away by all of your amazing
Bunny-ocular entries last year that we wanted help you bring more magic to Easter this year by creating your very own Bunny Ears!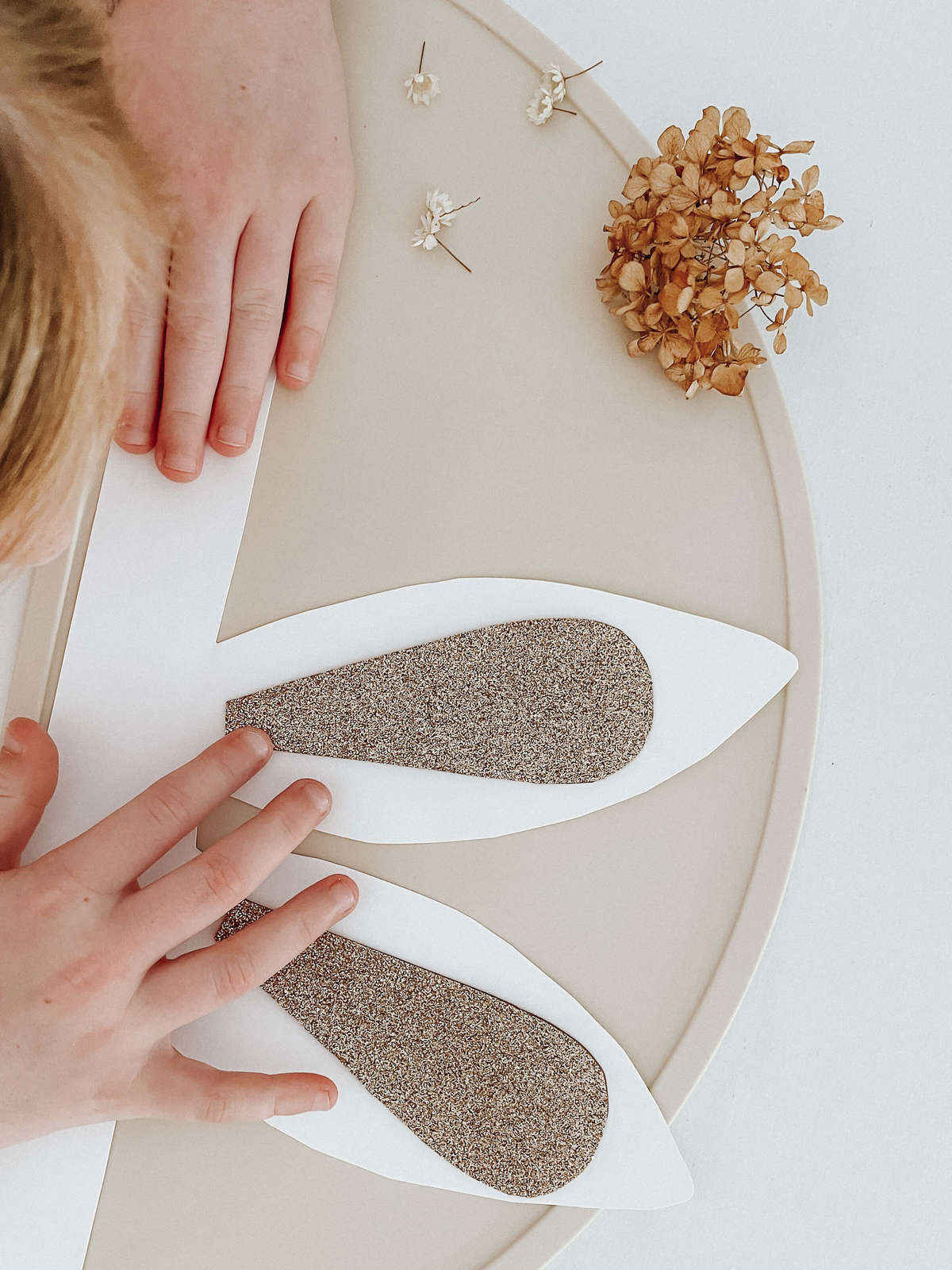 Heres how to enter:

Get creative with your little ones then share your DIY Bunny Ears over on Instagram by tagging
@LittleGatherer
and using the tag
#LittleGathererBunnies
and you are in comp!
We will pick our favourite creative entries - one of who will WIN a $150 voucher! Happy creating. We can't wait to see what you come up with!
Entries close 6th April 2021. x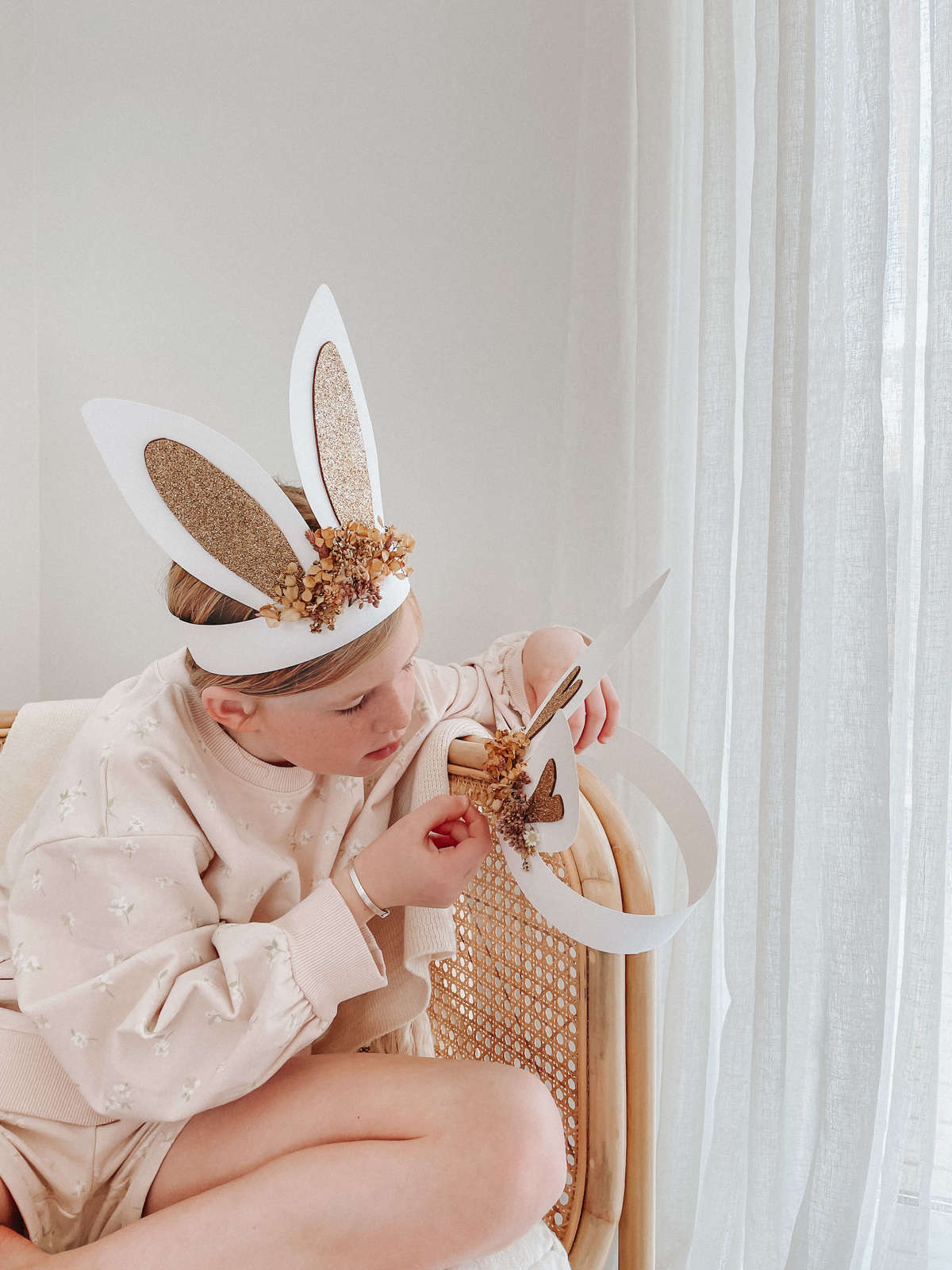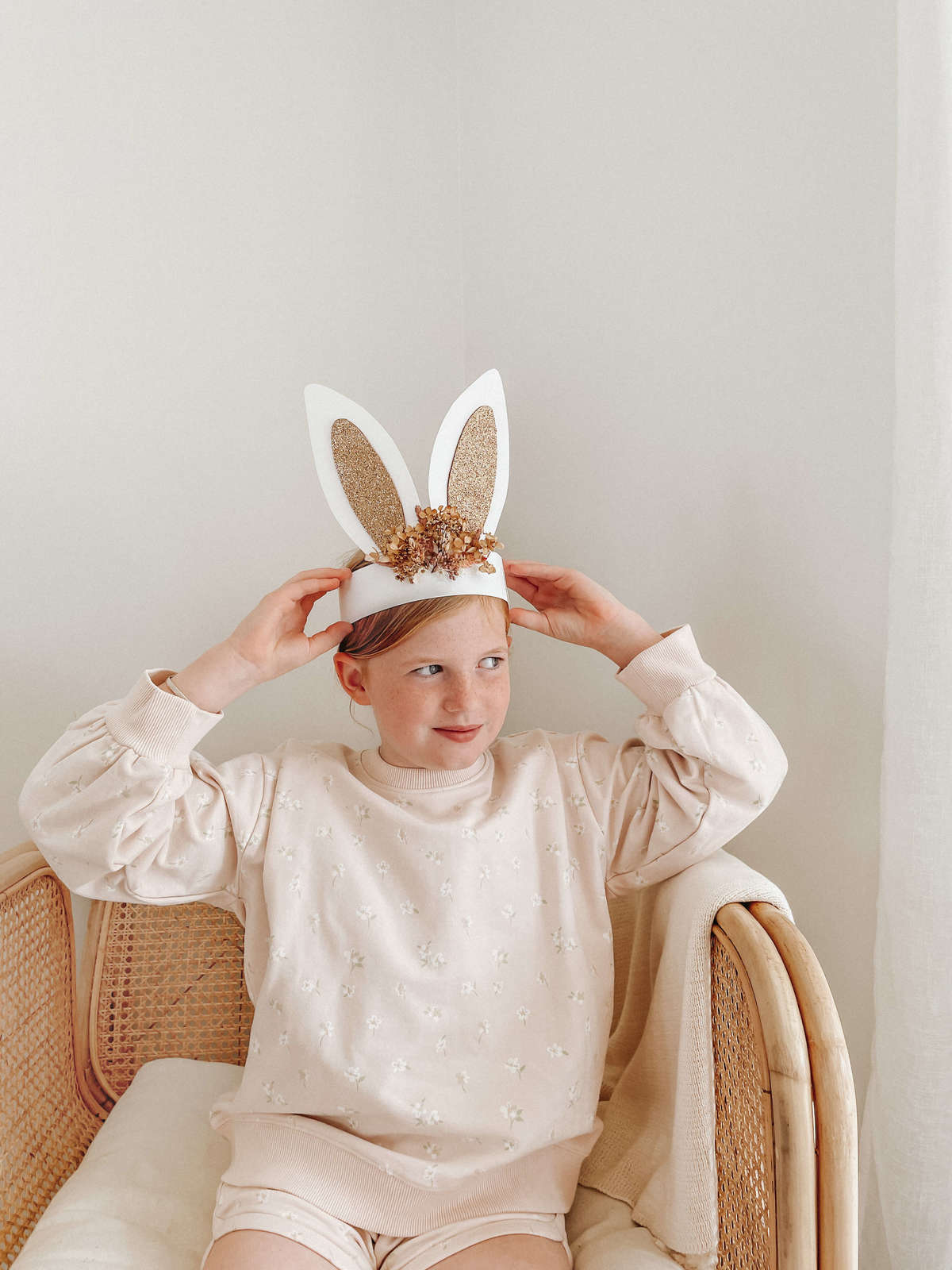 What you will need to create:
cardboard or paper for the base - we have created a simple printable for the ear shape if you would like to use this otherwise get creative and create your own shape.
glue or sticky tape
ribbon or string for the neck loop
glitter, beads, pom poms, leaves, anything at all you think would be good to decorate with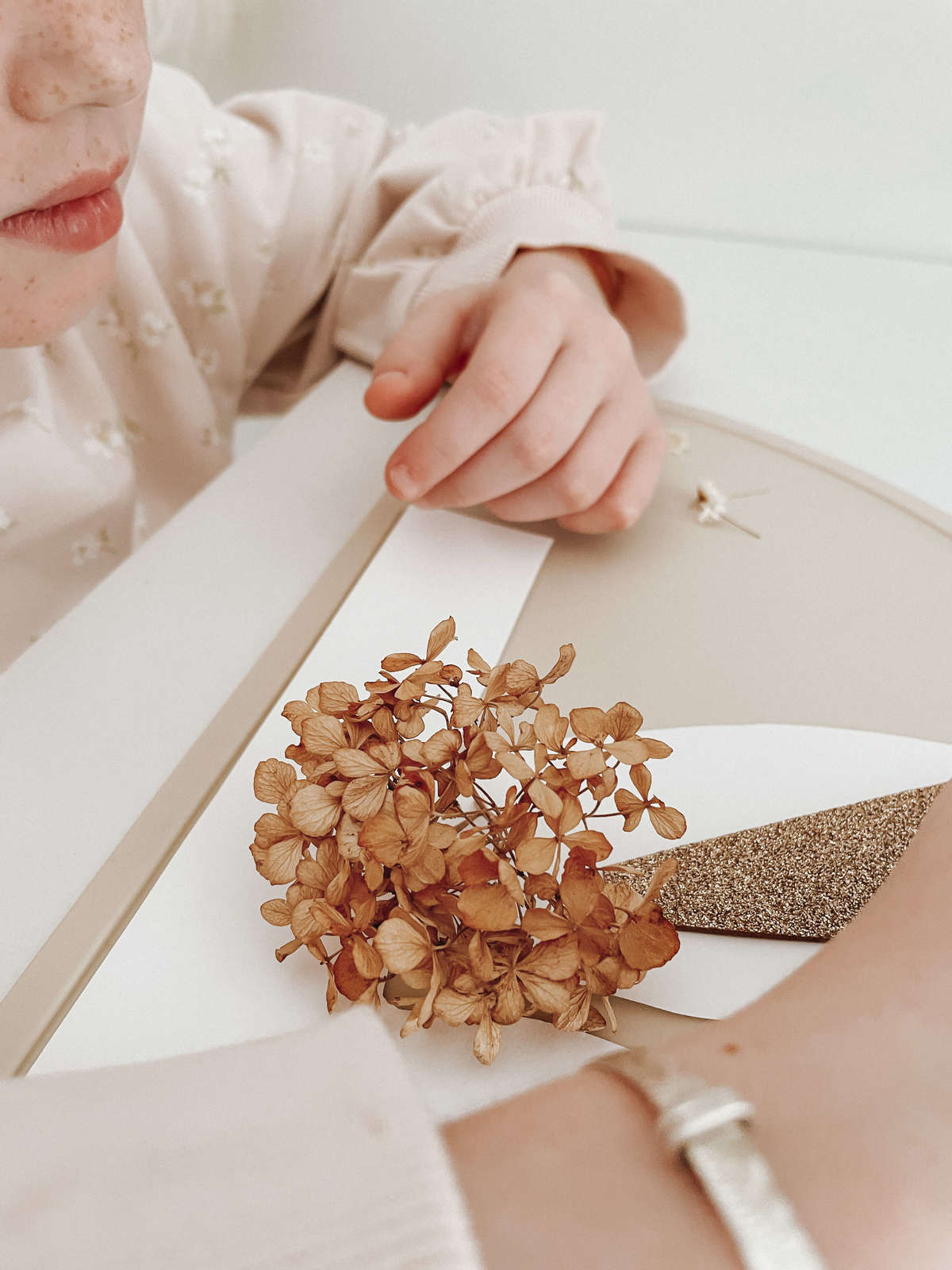 Directions:



1. Simply print out the bunny ear shape below - we recommended either printing onto card or tracing onto card and adding enough extra card to create a base/crown to fit your child's head. If you don't have a printed then get creative and create your own ear shape!

2. Cut out the ear shape and crown base and glue, tape, or staple the the crown to fit your child's head.

3. Then let the creativity flow - happy making! x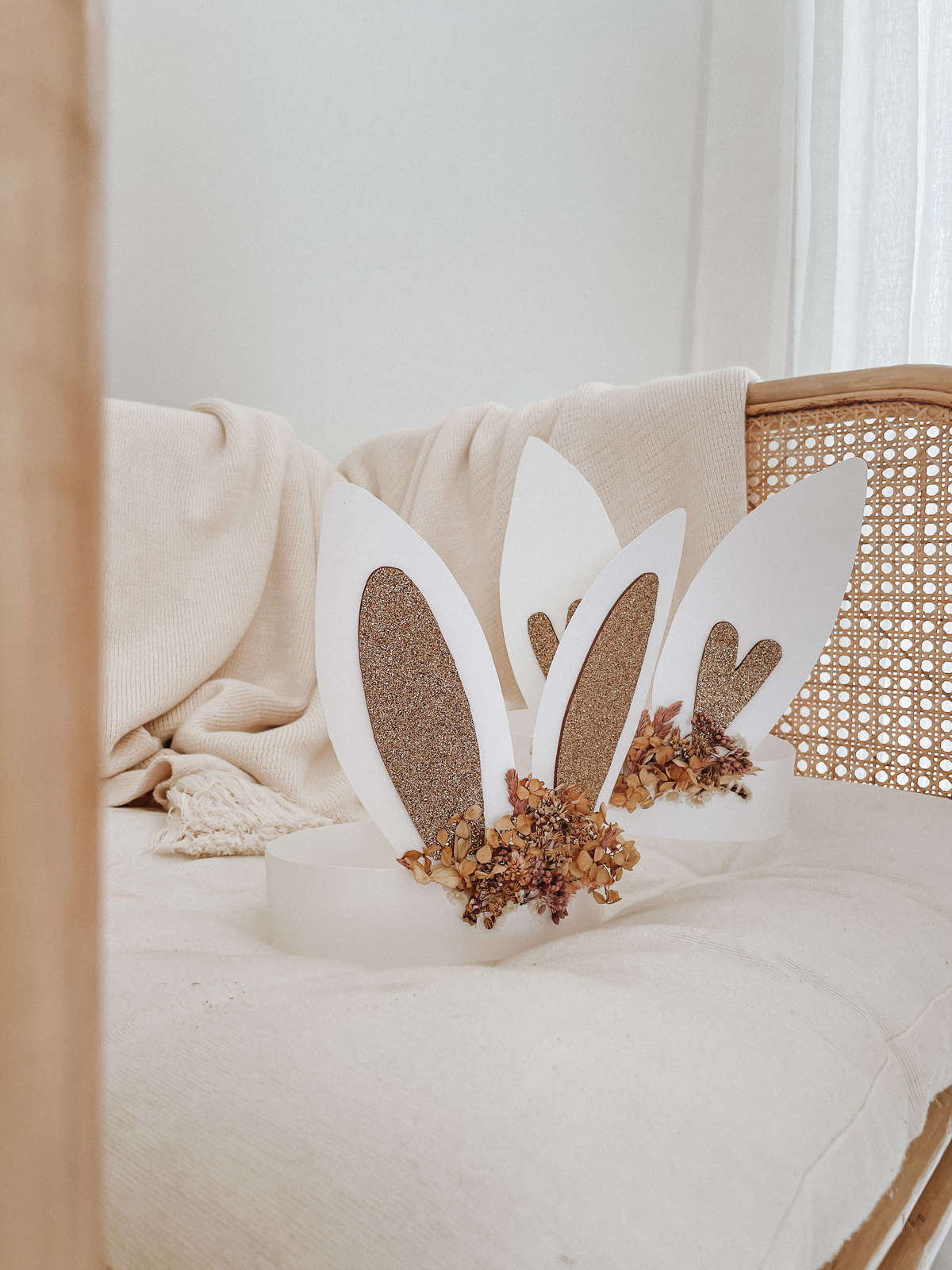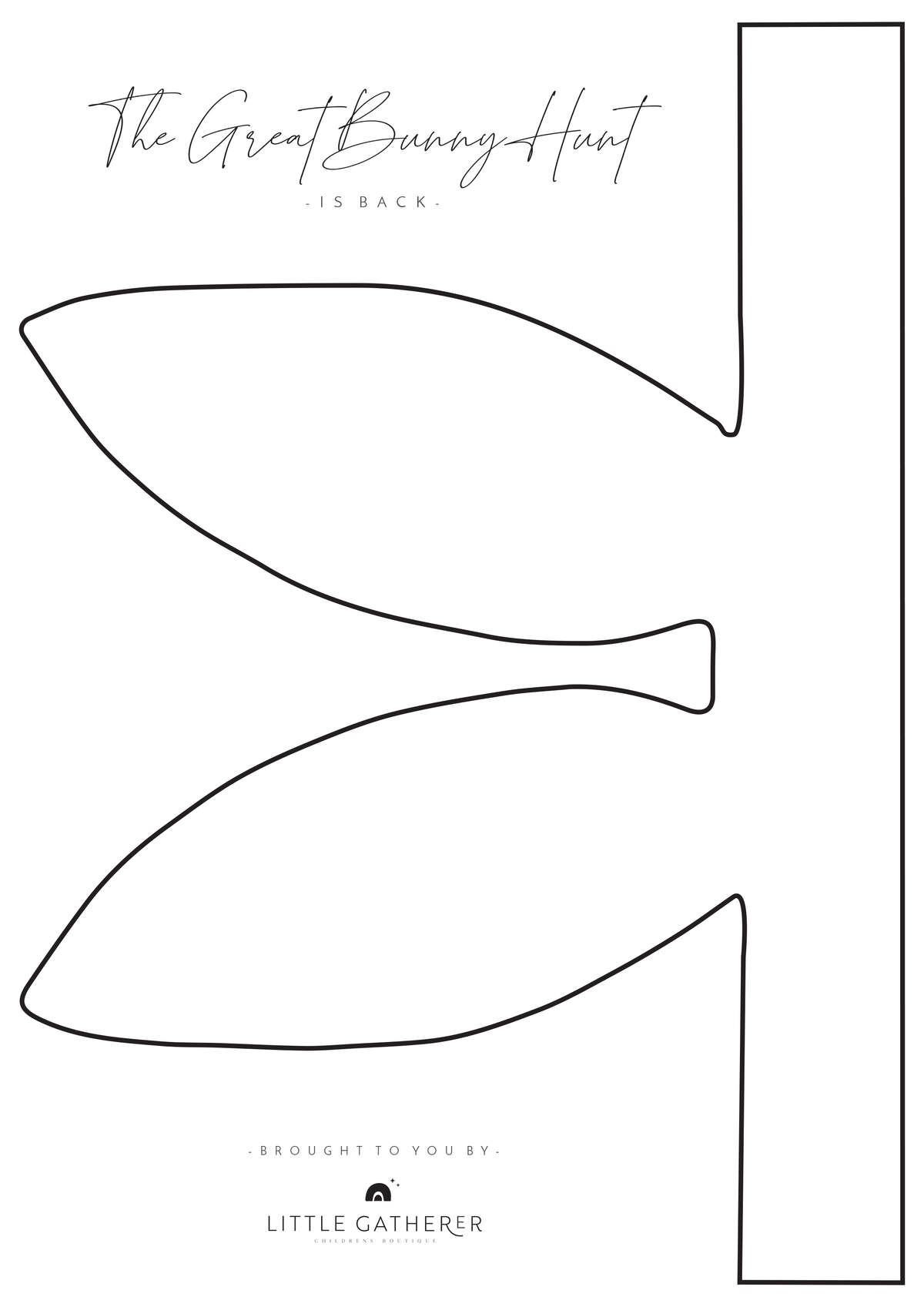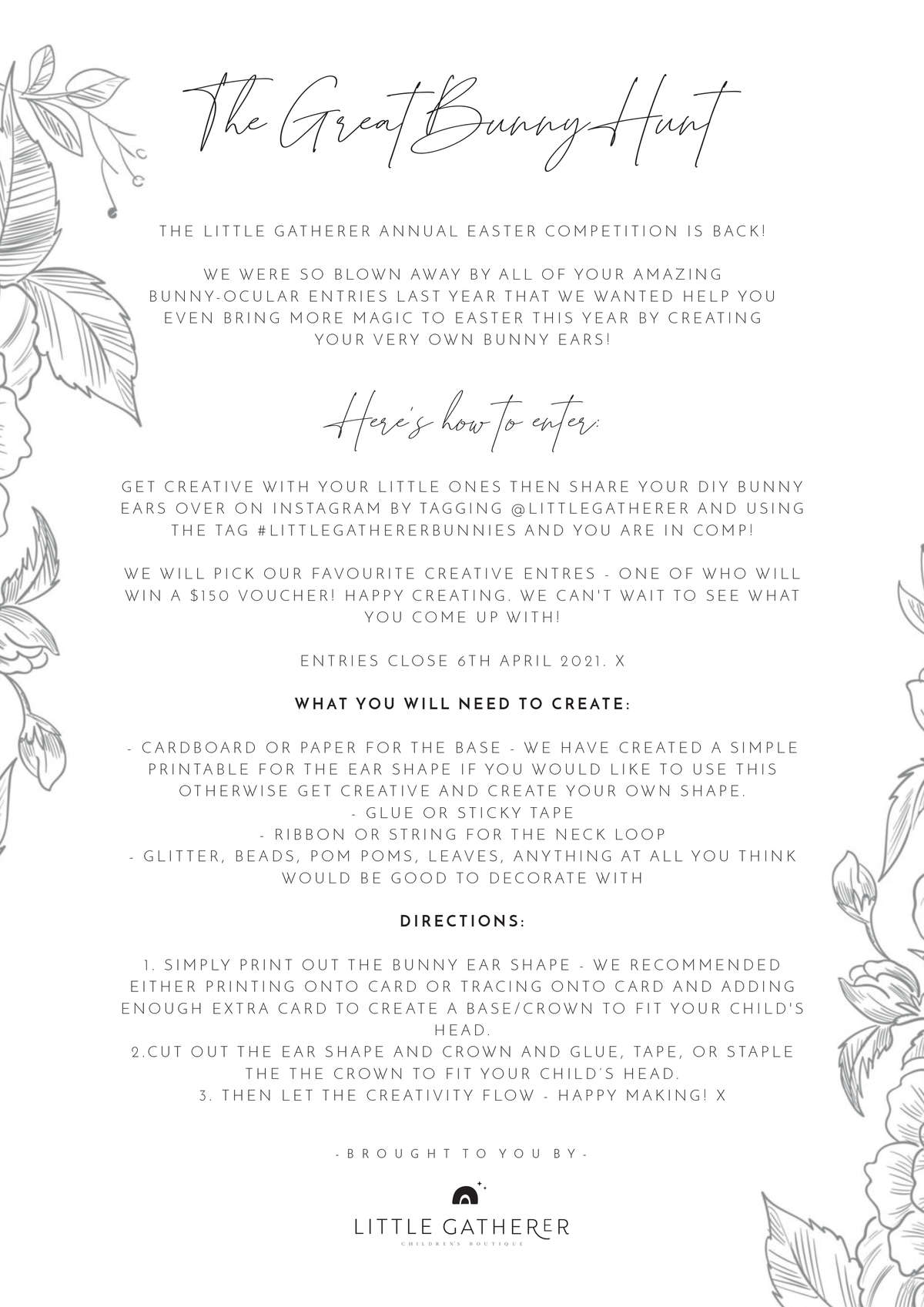 Leave a comment