April 27, 2020
Little Craft Collective
Elmer the Patchwork Elephant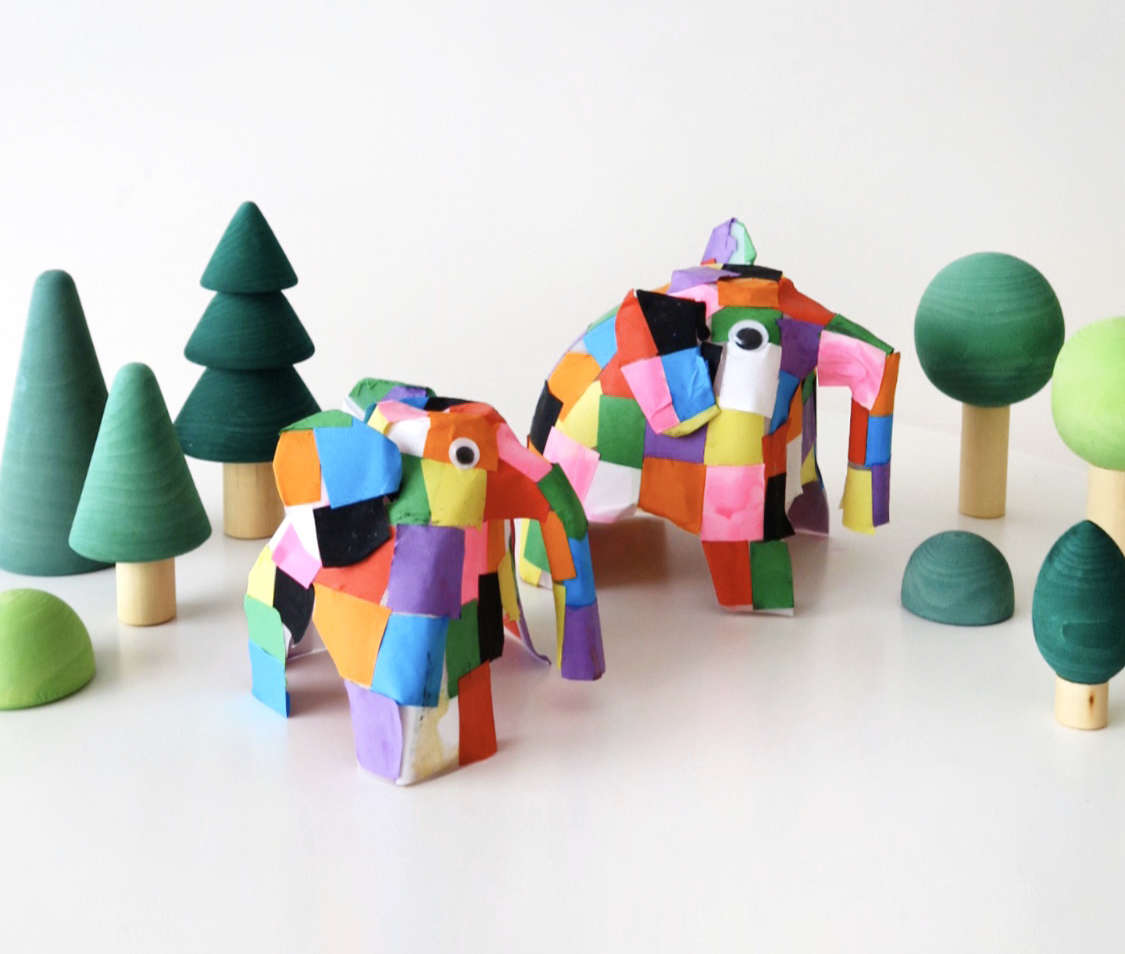 The boys and I love centring our crafts around topics we're learning about, or stories we're currently reading. So, for our latest craft project, we chose to make Elmer, the 'rainbow' patchwork elephant!
This craft uses minimal materials, and ones you'd easily find in your household (if you don't have the right colour paper, then you could colour one in or use pages from an old magazine)... and it's so easy to do!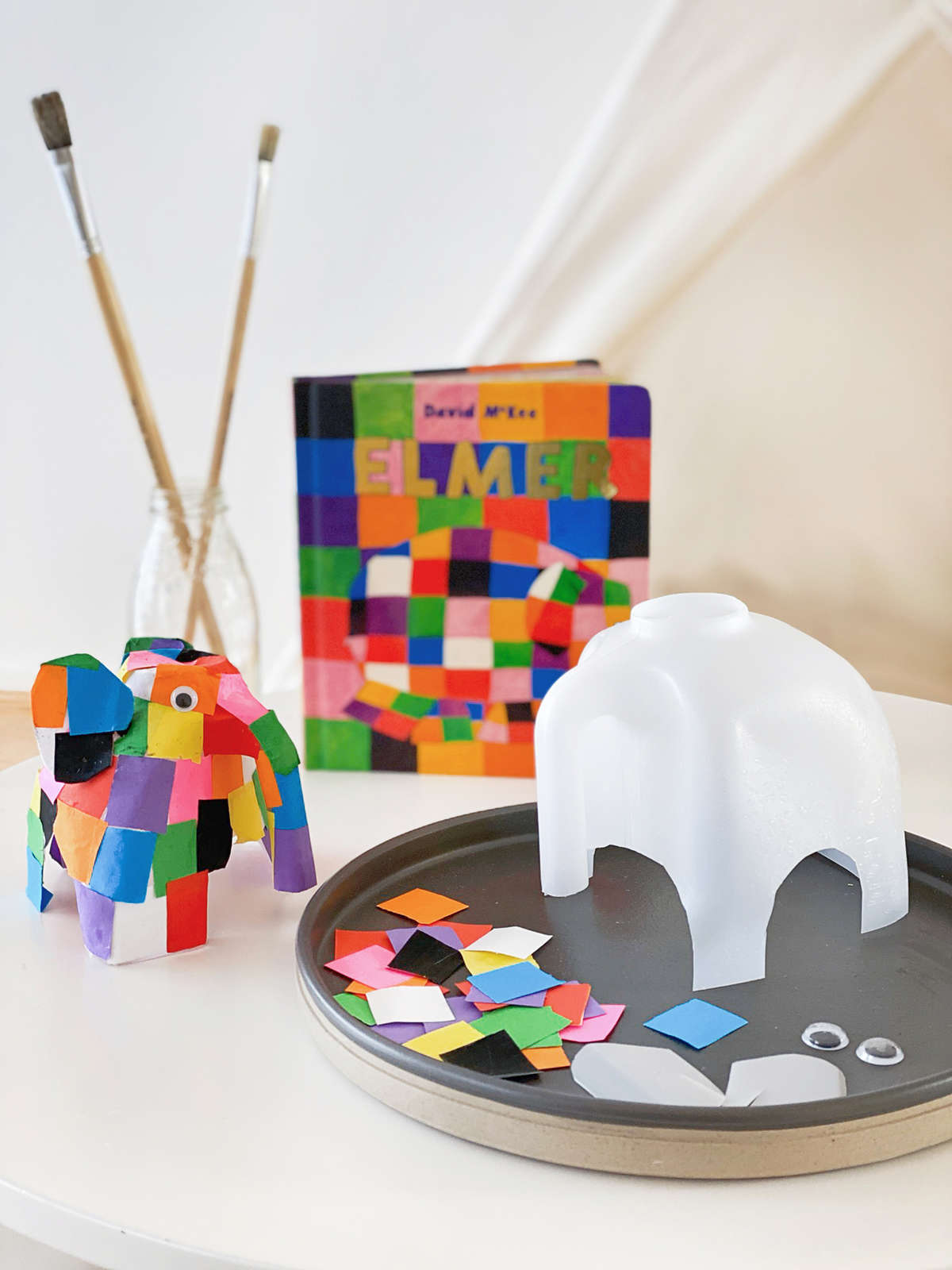 Not only did we have a blast putting him together (getting a bit sticky too), we also used our completed Elmer to re-enact scenes from the story (in particular, we played out the scene where he covered himself in berry juice, to become 'elephant colour'). Story time just got that much more fun, and interactive, with our new 3-dimensional friend.
Elmer has definitely been one of our favourite characters to create, and his colourful presence brightens up our days!

Materials:
- Empty Milk Jug
- Scissors
- Colored paper cut into squares
- Clear/white glue (PVA)
- Water
- Paint brushes
- Googly eyes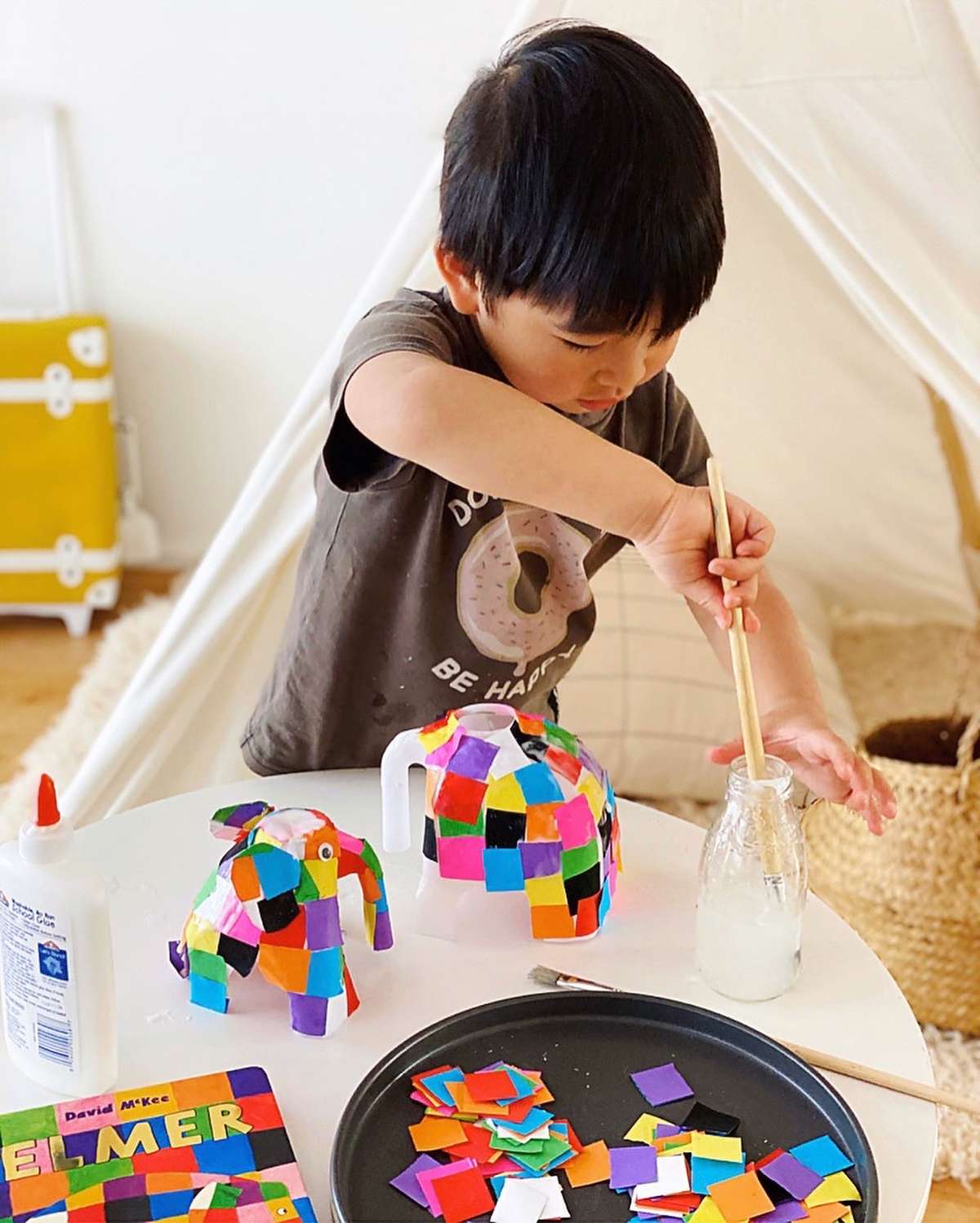 Method:
Start by cutting into the milk bottle at the bottom of the handle to create the trunk. Then cut off the bottom half of the bottle, and cut four legs into it. For the ears, they can be cut out from the disgarded bottle parts. The standing elephant-shaped body and ears are now ready to be decorated!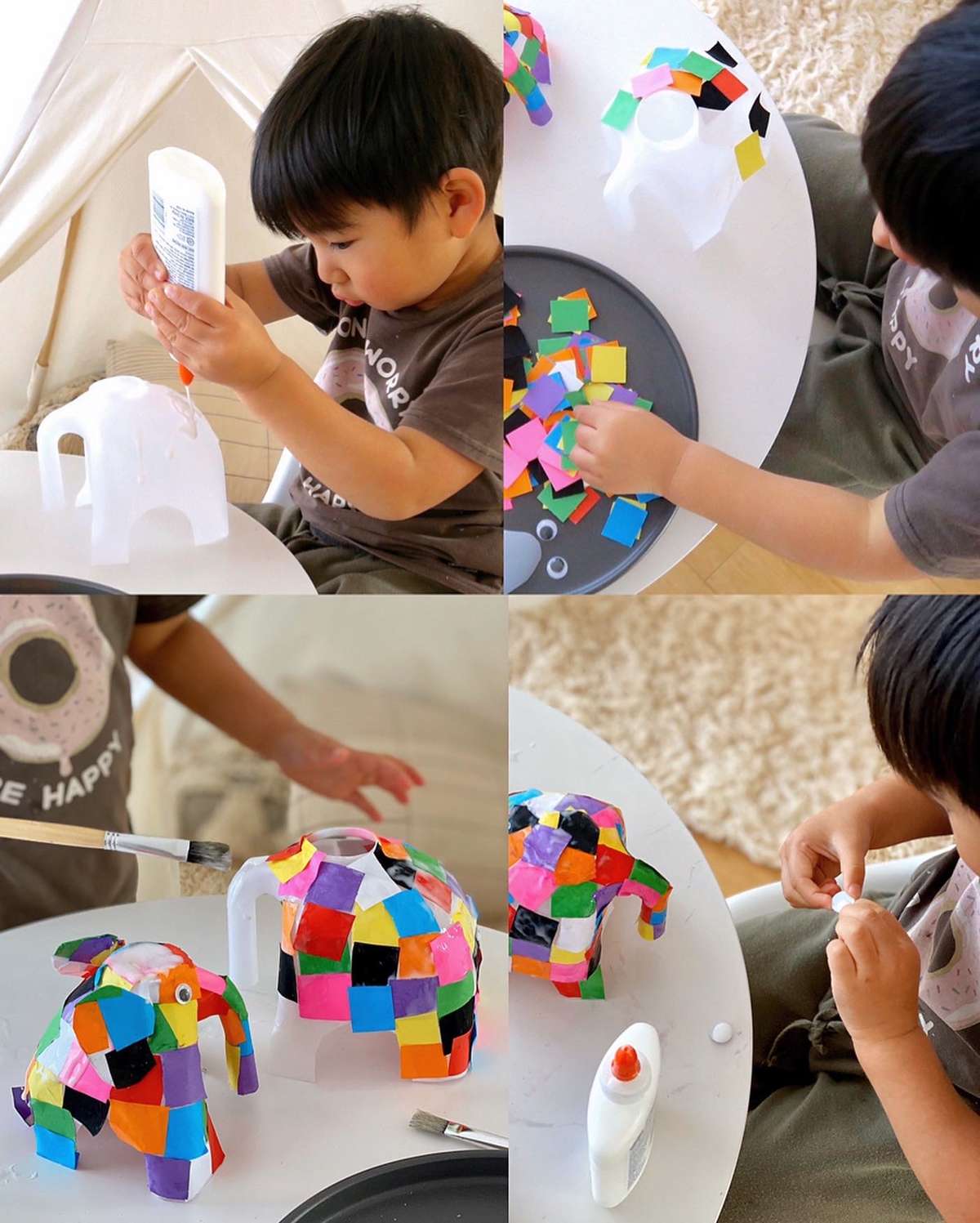 Apply the glue onto the bottle, using a brush to spread it out. Stick on the coloured squares side by side, in a grid pattern as much as possible to emanate 'patchwork'.
Using the same brush, brush water across all the overlapping squares to help stick them down together, and to more smoothly mould them around the body. Do this until the entire bottle is covered, leaving no gaps. Do the same with the ears. Leave for a few hours to dry.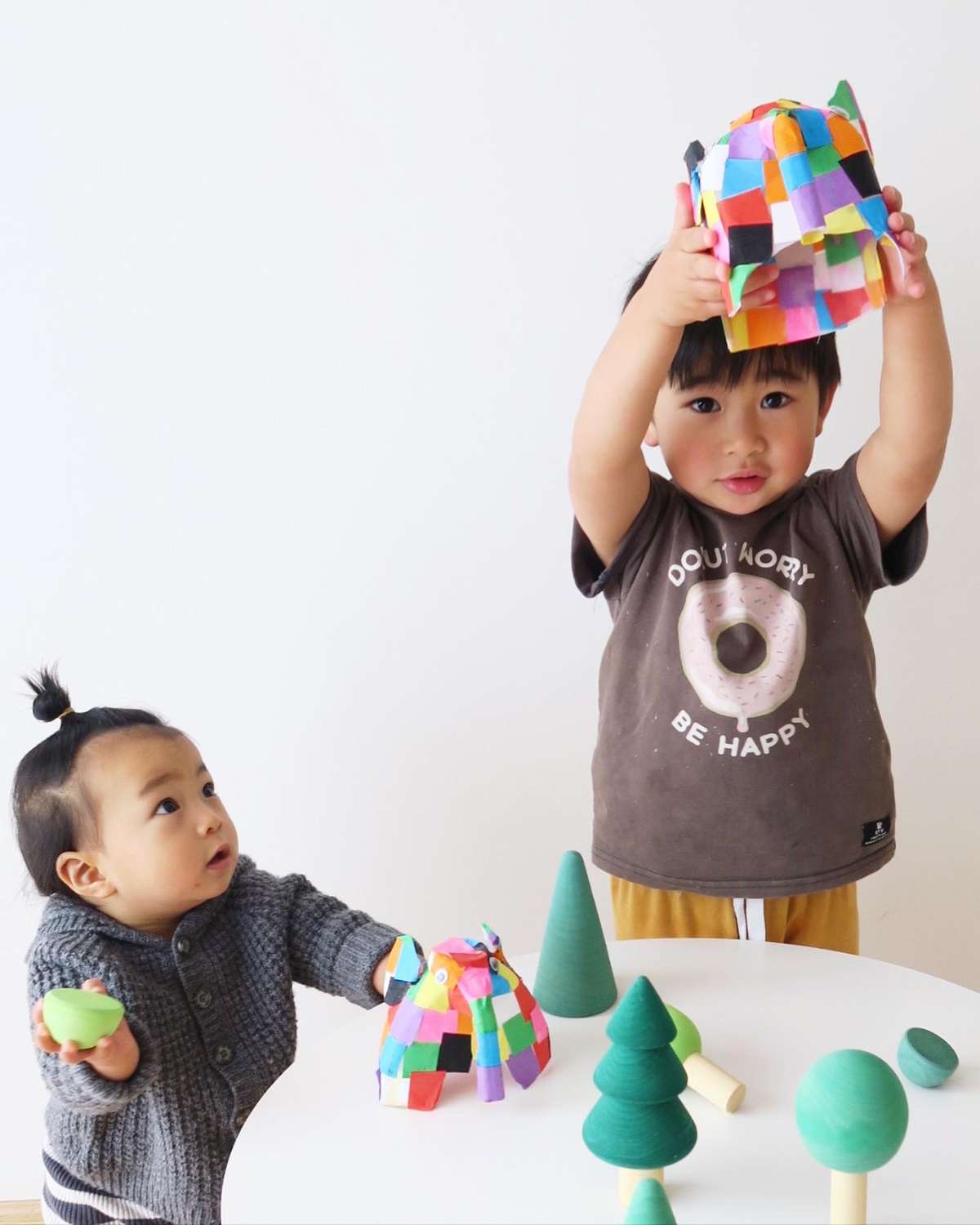 Once dry, cut small slits into the inner bottom of each ear. Cut slits into either side of the bottle where you intend to place the ears, and slot them in. Use additional glue to secure if required.

Lastly, glue on some google eyes to bring your Elmer to life!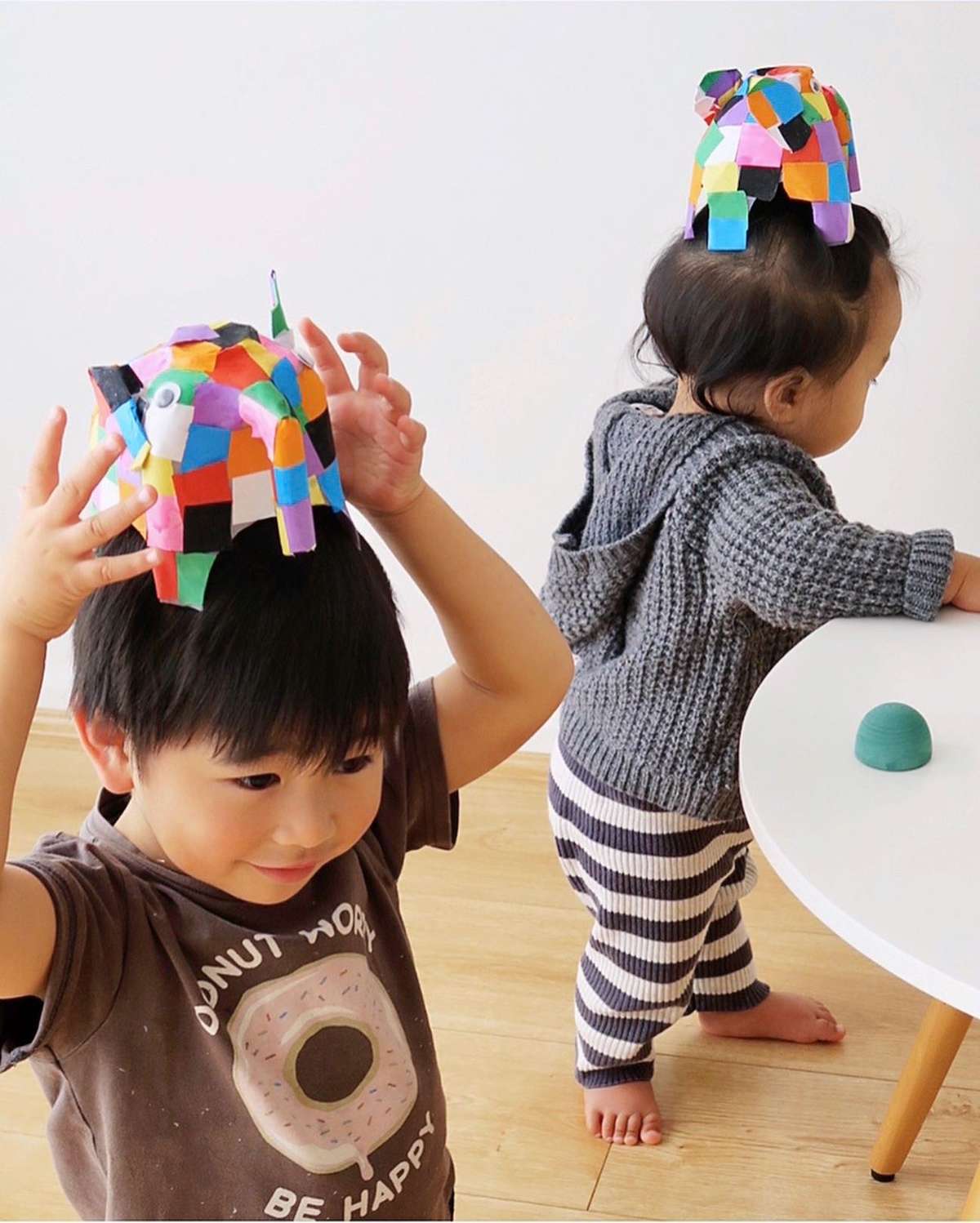 Leave a comment