April 24, 2023
Little Loves
Mama's We Love | Brooke Joppich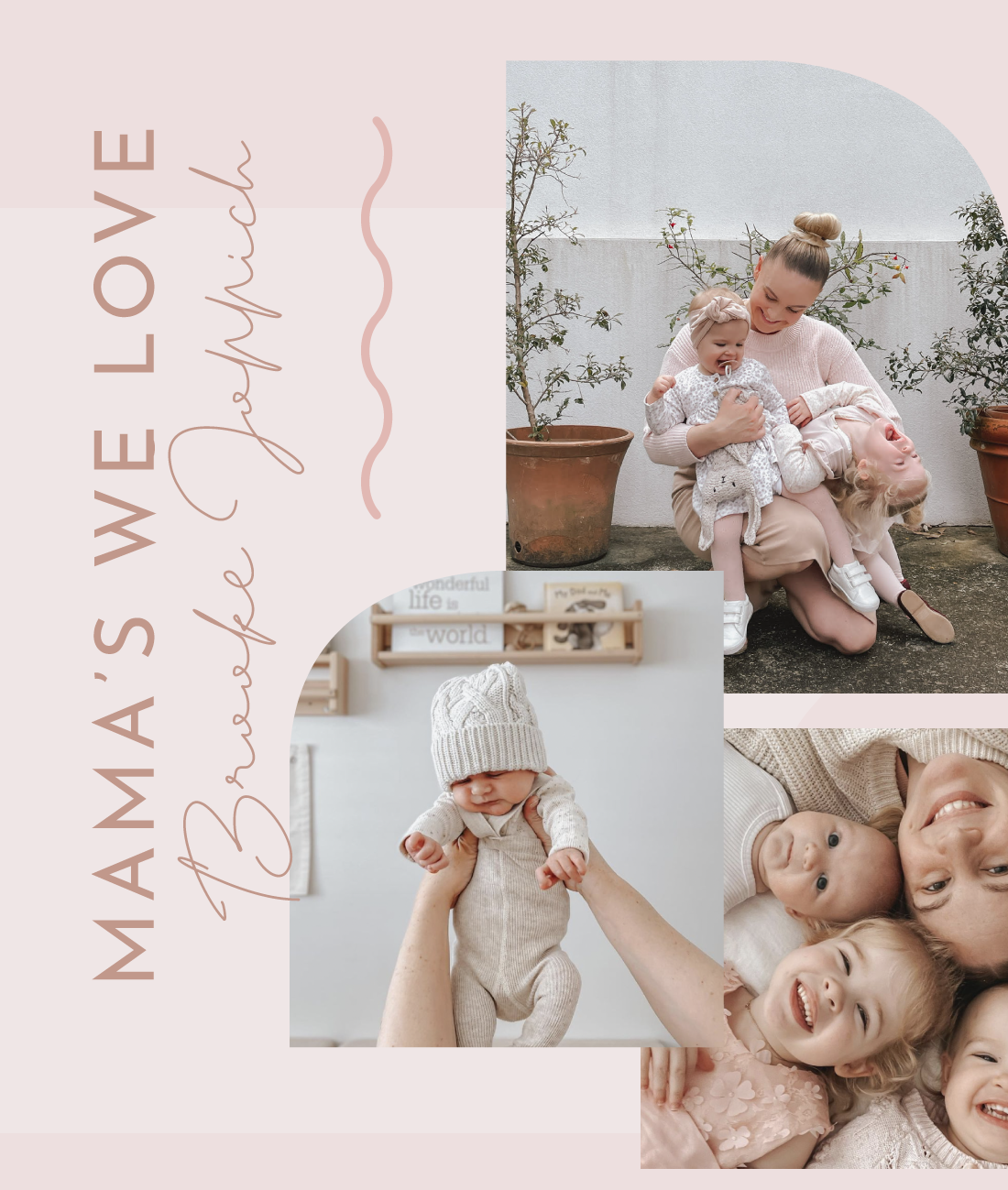 MEET BROOKE - MAMA TO 3 BEAUTIFUL BABIES AND AMAZING PHOTOGRAPHER. SHE TAKES THE MOST BEAUTIFUL PHOTOS OF HER LITTLE ONES AND IS ONE OF OUR ABSOLUTE FAVOURITE ACCOUNTS TO FOLLOW ON INSTAGRAM.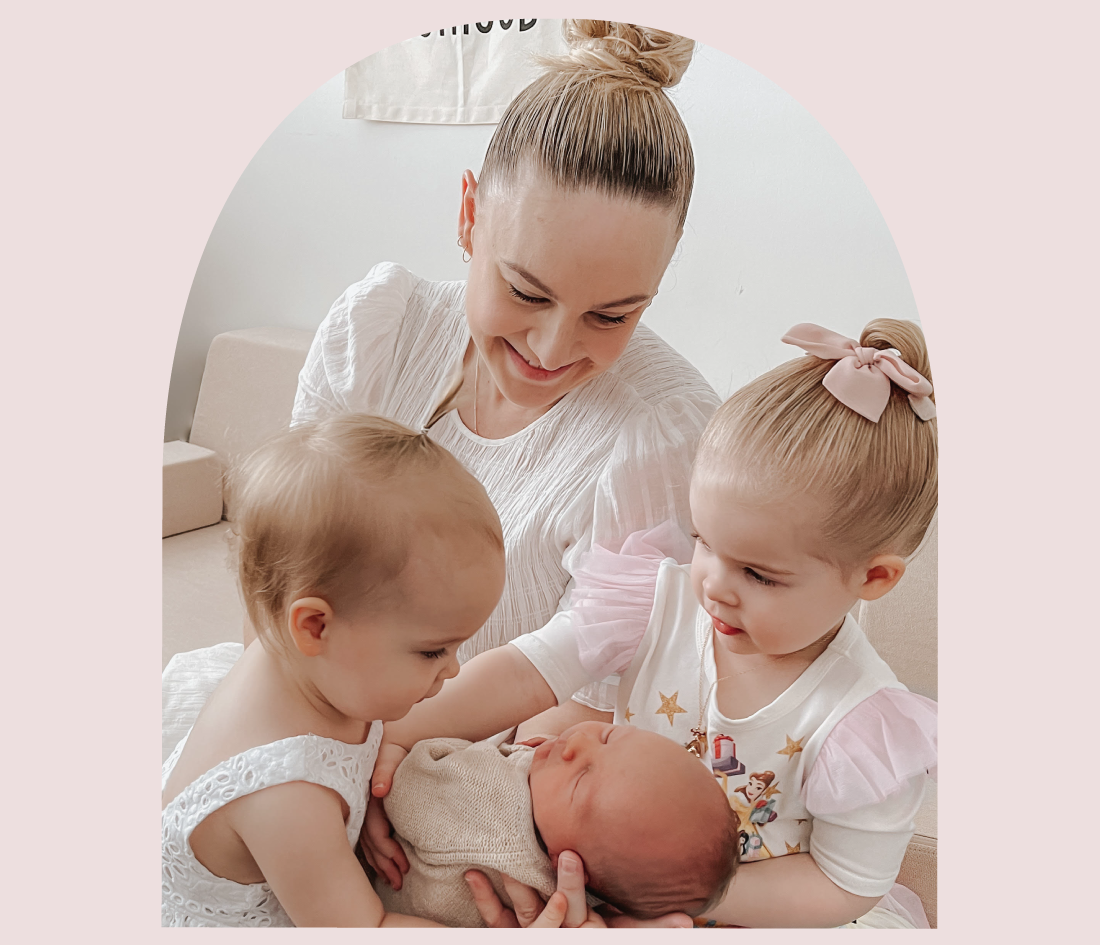 What does motherhood mean to you?
To me motherhood is loving unconditionally, it's happiness, selflessness, responsibility and pride. It's an adventure, and a gift I will never take for granted. Every day I try and take a moment to just stop and look at my kids and watch them smile at whatever it is they're focused on, and my heart just feels so full. Some days feel endless and infinitely challenging, but I wouldn't change it for the world.
What is your favourite memory since becoming a Mum?
It's almost impossible to pick one moment, but I'd say that first meeting when our oldest daughter Ava was born, and then watching each of my girls meet their sibling/s for the first time - nothing beats it.
What does a normal day look like for you?
Typically the girls get up and come into my bed when their dad leaves for work and we have snuggles and chats while we all wake up, then head downstairs for breakfast. I usually tick off any housework that has to be done while the girls eat and Luca plays in his bouncer or has some tummy time. Once that's done we might venture to the shops, a park, friends or family's houses and enjoy some time out and about - other times we do some fun activities at home like ball runs, play dough, drawing or free play. Afternoons/evenings are usually at home and chilled as we have a semi-early dinner followed by baths and a book or two before bed around 6.30-7pm. Luca is currently a night owl and likes to keep the party going until about 9pm (babies I tell you!).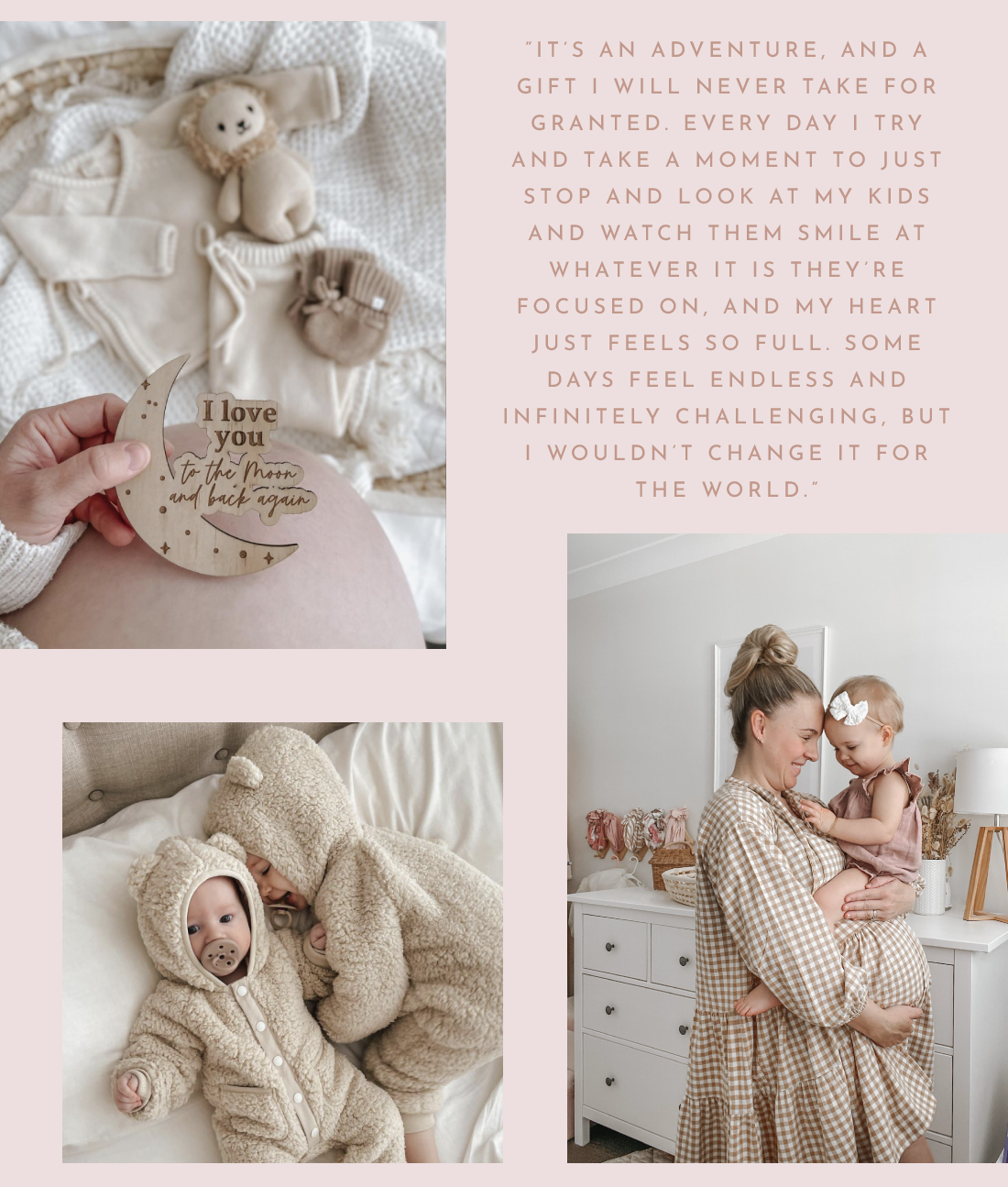 What is something you like to do for a bit of down time?
I absolutely love to read. It's something I've not done much of since having 2 (and now 3) kids! I've also always loved going to the gym so that's my next goal, to start to prioritise an activity for myself a few days a week.
Who is your parenting role model?
I don't know that I have a role model per se. I love some of the traits that my mum had when I was growing up and I've tried to be mindful of those on my journey as a mum. I feel like I'm always learning from others and finding ways to improve how I do things and I think that's the key to being a good mum really. But as with kids, as adults we're all unique and I think every mum is their own kind of unique and special human.
How are you celebrating Mother's Day this year?
Hopefully with a sleep in and breakfast in bed (I'm setting the bar high this year with a 4 month old, I know) haha! But likely just something simple and fun, a nice relaxing day out with the family at a park or going for a drive somewhere.
Find Brooke and her sweet little family over at
@mama.and.ava
where she shares beautiful snaps of her and her little ones.

Leave a comment