Mama's We Love | Leila Rawnsley-Mason
MEET LEILA - FOUNDER OF LITTLE GATHERER AND MAMA TO TWO BEAUTIFUL KIDS - VINNIE AND STEVIE. LEILA TELLS US ABOUT HER JOURNEY THROUGH MOTHERHOOD WHILE OWNING A BUSINESS AND HOW SHE MANAGES TO JUGGLE IT ALL.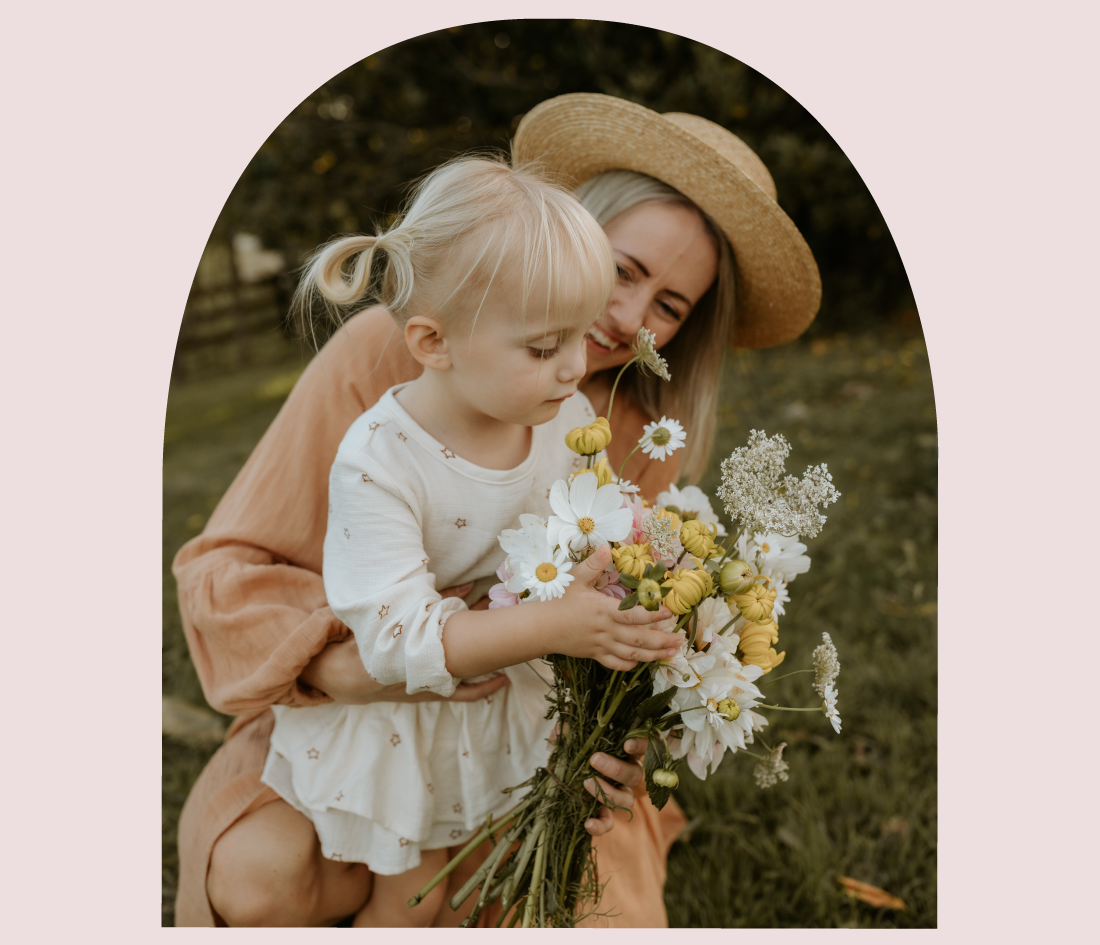 What does motherhood mean to you?
Becoming a mum is the most amazing thing I have ever done, to have these two little incredible humans in my life is beyond what I could have hoped for. It can be undoubtably tough at times, but so equally beautiful, rewarding, and magical beyond belief.
What is your favourite memory since becoming a Mum?
My favourite moments of motherhood are the small ones, those little snippets that make your heart stop. Middle of the night cuddles with tiny hands cuddling your cheeks, looking up at the clouds with fresh eyes and daydreaming together about anything and everything, those "mama I love you's" when you need them the most, those bellyful giggles at the end of a long day. These are by far my favourite moments.
What does a normal day look like for you?
During the week our normal day is rushing out the door, a haze of lunch boxes, and tying shoes, the dash to get to school, and kindy and work. We always try to do some nice activities together in the afternoons and sitting down for dinner together is an important part of our day. I love hearing their stories of what they have been up to. Bedtime is always bath, books, and snuggles.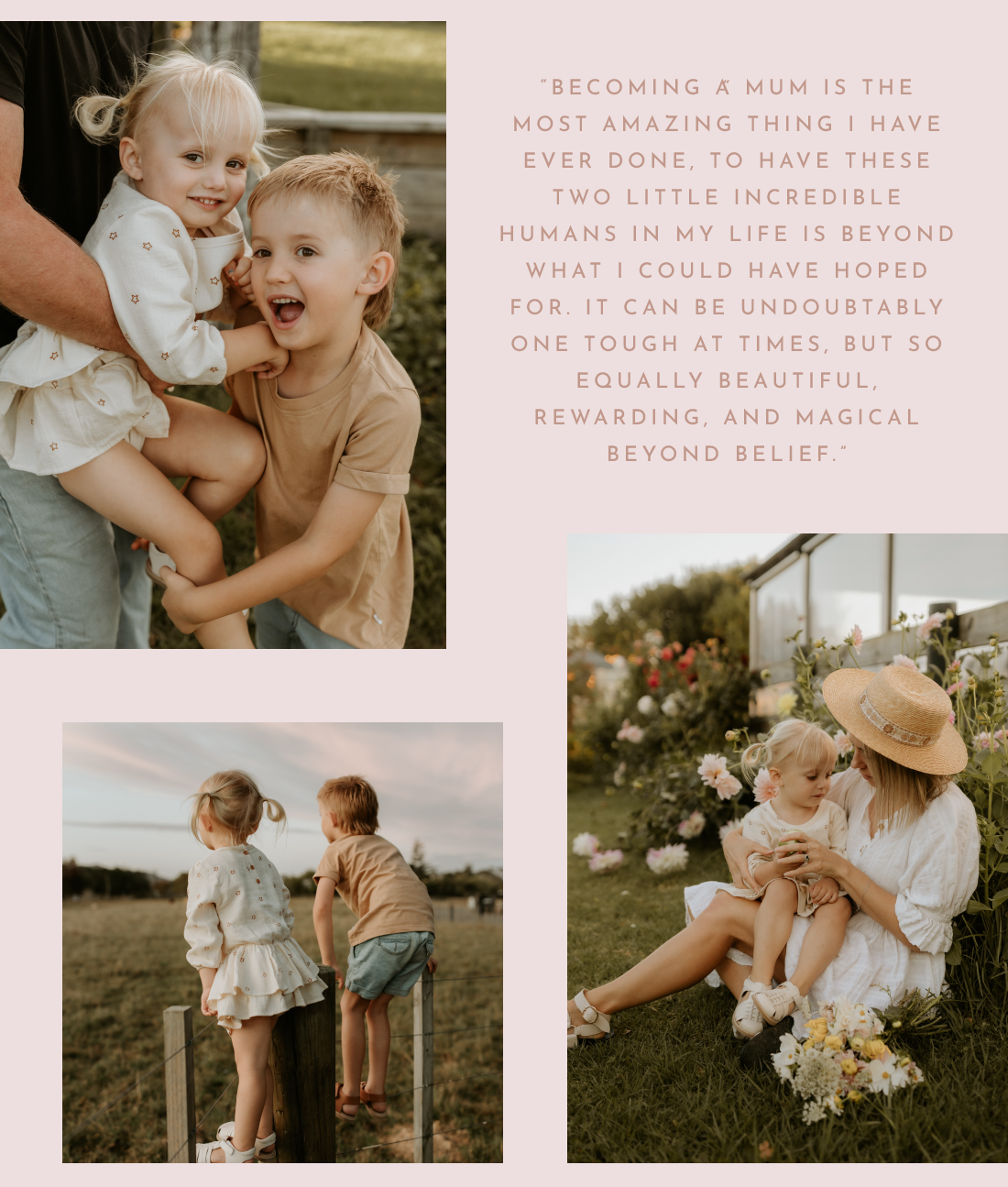 What is something you like to do for a bit of down time?
I love spending time with my family. I am lucky to have an amazing village surrounding me and spending time with them always fills my cup.
What is the best piece of advice you have received since becoming a Mum?
Trust your gut, no one knows your babies like you do.
Who is your parenting role model?
My mum. She is kind, caring, inspiring, warm, creative, and one of the most generous people I know. She is our number one chair leader who always supports and encourages our wild ideas. She worked so hard when we were small, but not for a moment did we not feel loved or that she wasn't there for us everyday. I feel beyond blessed to call her my mum.
How do you manage your work/life balance since becoming a Mum?
I am not going to lie, it is definitely tough. Trying to find that balance where you can give 100% to being a mum while giving 100% to your own business is really tough, and you do feel pulled in two directions a lot. And while it is hard at times I also feel very proud that my children can see their mama doing something she loves, and that I am teaching them the value of chasing your dreams. My biggest joy in life is seeing my children happy, content, and knowing how incredibly loved they are, what more can I ask for.
How are you celebrating Mother's Day this year?
We usually come together as an extended family for a Mothers Day brunch, so we will do something similar this year, no doubt hunkered down inside from all this rain!
Leave a comment