Mama's We Love | Mikayla Edmundson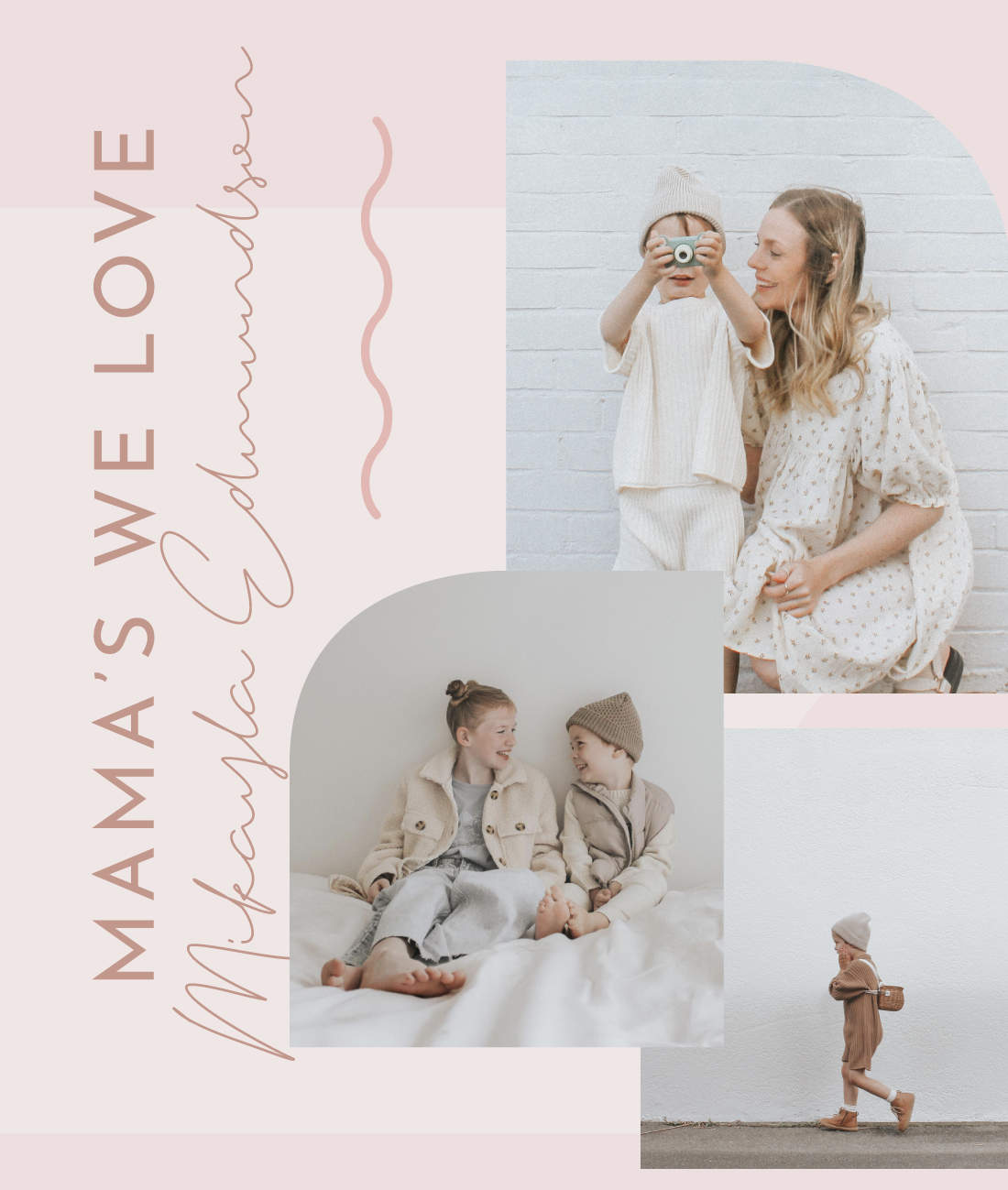 MEET MIKAYLA - OUR DESIGN AND CONTENT COORDINATOR HERE AT LITTLE GATHERER. SHE SHARES HER LIFE AS A MUM ON INSTAGRAM AND HAS TWO KIDS - MILA AND HUGO AND TWO CUTE BUNNIES - CLOVER AND OREO.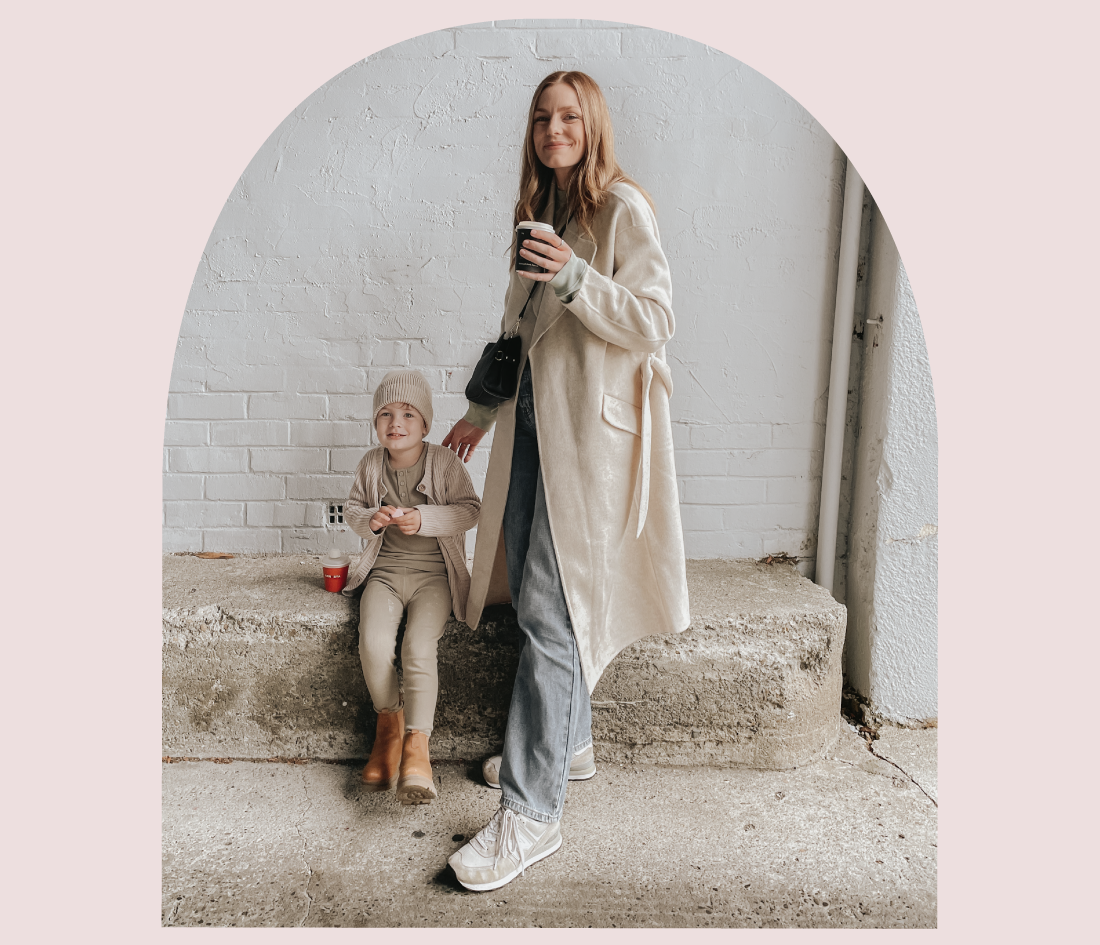 What does motherhood mean to you?
Being a Mum is probably one of the best things that has ever happened to me - I love my babies so much and being their Mama brings me so much joy. Even through the hard times, sleepless nights and those dreaded sick days...there is nowhere else I would rather be.
What is your favourite memory since becoming a Mum?
I don't think I can think of just one! I love the little moments - like when we are out for a walk and the kids are off running ahead and having so much fun or when they do something that makes them feel really proud or morning snuggles in bed...that happens most morning. Bliss.
What does a normal day look like for you?
Our day begins with snuggles in bed...followed closely by coffee! ALWAYS coffee.
Then we get up and get ready for the day - Mila head off to school and Hugo goes off to daycare then I head home as I work from home. Once pick up is done at the end of the day we come home, usually head out into the garden and play with our bunnies (Clover & Oreo) and do a bit of gardening.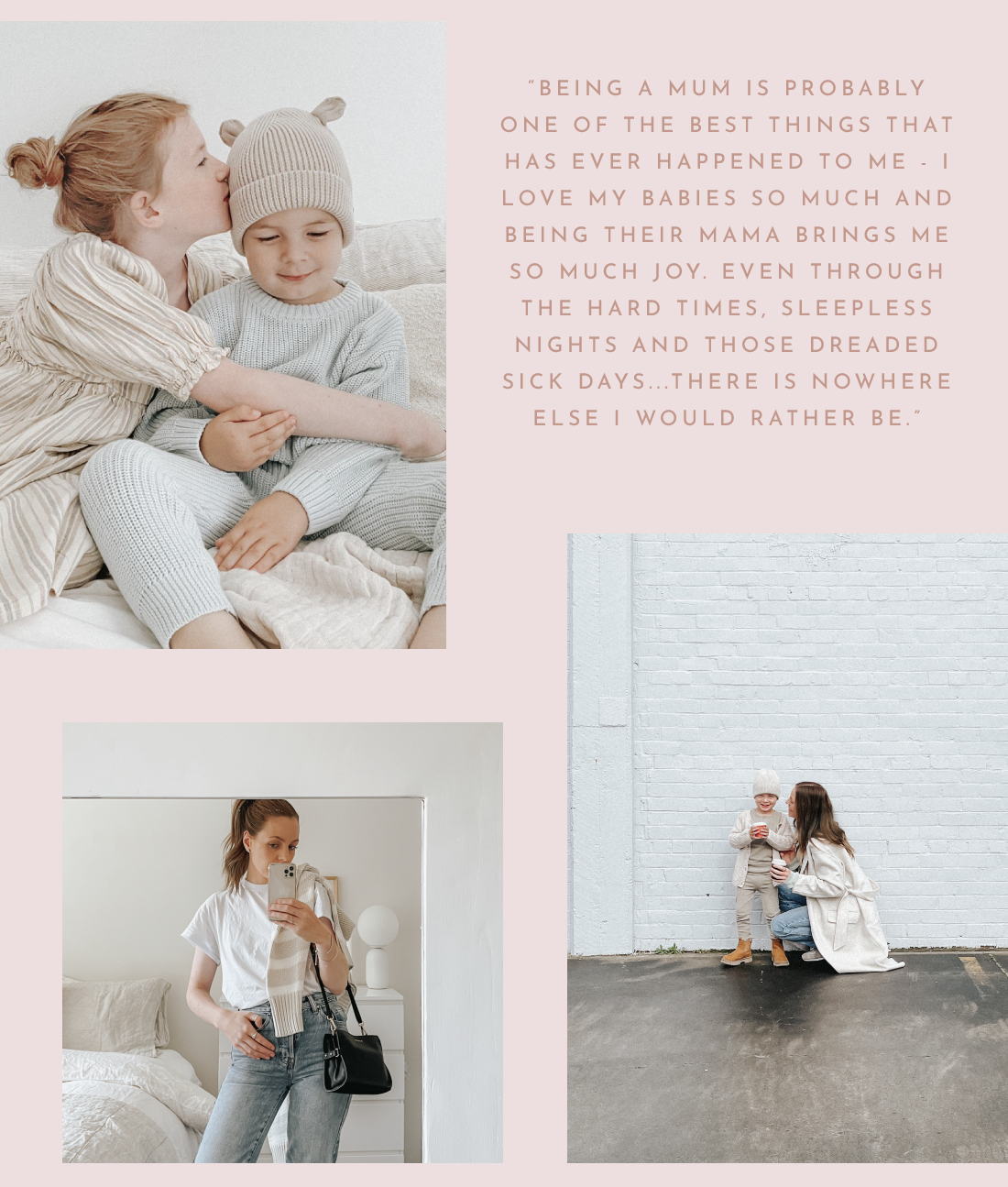 What is something you like to do for a bit of down time?
I have recently gotten into gardening - I stared growing a veggie garden for our bunnies then quickly realised how much I loved pottering in the garden and watching it grow. I have just moved on to growing some flowers which I am very excited about. I love that the kids come out and get involved and it's always just a really nice time.
What is the best piece of advice you have received since becoming a Mum?
It too shall pass - and it's so true. The good phases and the not so good phases...it's all just a phase. I love to keep that in the back of my mind as it's a nice little reminder to just enjoy the small things.
Who is your parenting role model?
My Mum and my Aunty - They are both such loving Mum's who would do anything for their kids. They have taught me that you don't need much, live within your means and just to enjoy Motherhood for all that it is.
How have you managed your work/life balance since becoming a Mum?
I am very lucky to have such an amazing job 🤍 The kids go off to school and daycare so I get all of my work done then and also in the evenings once they are tucked up in bed. I just do what I can when I can and the kids are really good in understanding when I need to jump on my computer to get some work done...usually a few "I'm hungry" and "she/he wont let me play" but overall - we just make it work.
How are you celebrating Mother's Day this year?
We will most likely spend the day out at my Mum's house on the farm - the best.
Find Mikayla, her two kids and two bunnies over at
@mikaedmundson
where she shares beautiful snaps of her and her little ones.

Leave a comment