September 07, 2023
Little Loves
Naveya And Sloane x Little Gatherer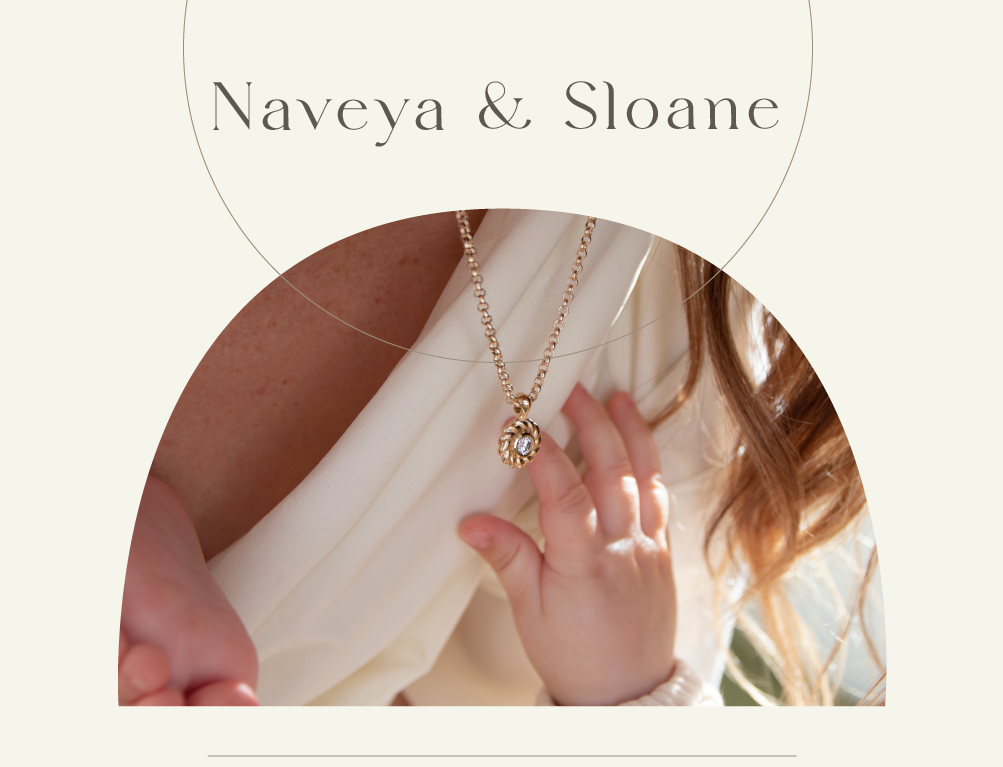 Naveya & Sloane are an iconic jewellery house based in New Zealand with a beautifully considered approach to luxury design, craft and care. They create timeless pieces that are expertly designed with a potent blend of artistry and expertise - capturing the spirit of love and life with a distinct depth of character that transcends in time.

We are excited to team up with Naveya & Sloane to celebrate their newly released Darling Knots collection, an idea born from their team and customers wanting to celebrate the arrival of a new baby. A beautiful piece to act as a heirloom, to be looked after by the wearer until it is passed down to the next generation.

The design is meaningful and symbolic of the connection between mother and baby. A piece that a little one would grow with and forever associate with their mum, their world.

Worn over the heart, it's a piece that connects the wearer and their little darling in their most intimate moments, a cuddle, a bedtime story, a lullaby. A piece that offers a textured comfort to baby, and gives a sense of comfort by being close to their mum.

And in support of the launch $100 from each piece sold will go to Ronald McDonald House.

We chat with the talented founder, Rachel and she shares her journey of Naveya & Sloane.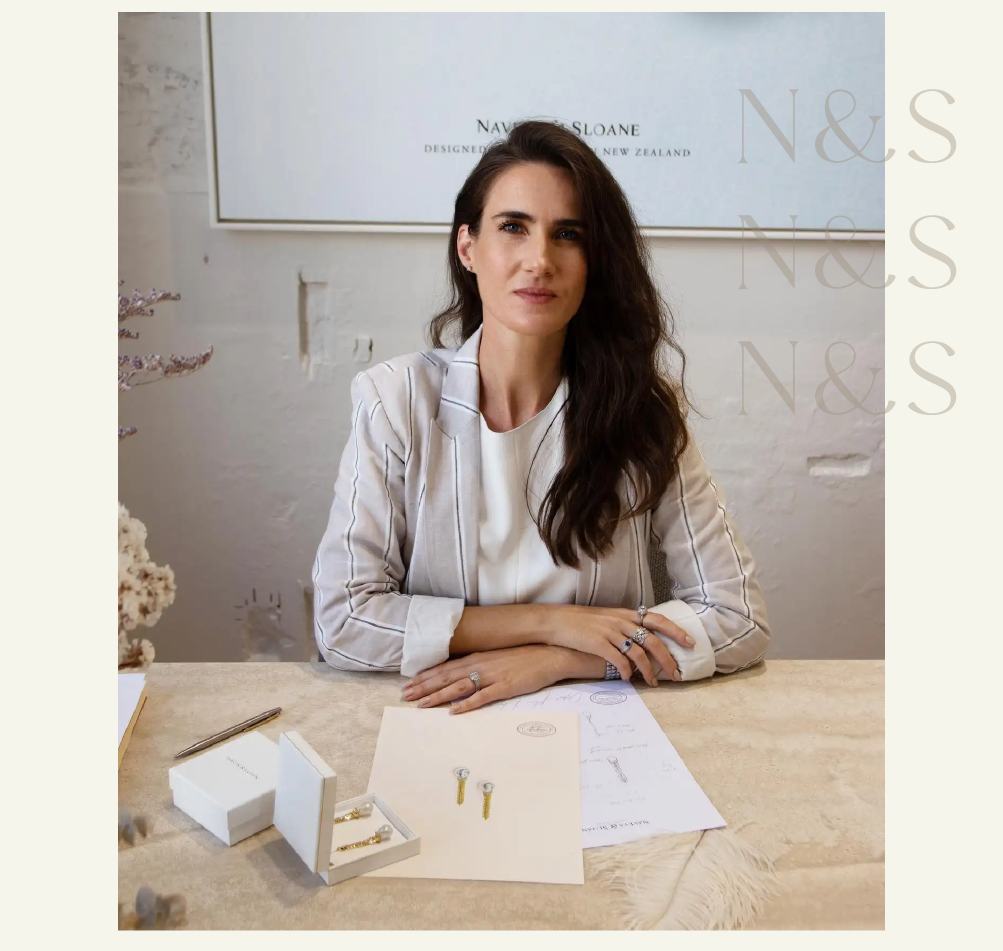 A pendant to celebrate the tiny love in your life, your little sunshine who pours new colour into your world and lights up your heart. A piece for you to look after until it is handed down to them.
Rachel, tell us a little bit about yourself, your background, and what led you to start Naveya & Sloane.
I've recently moved out to the Auckland countryside, with my two daughters, our whippet Coco, and Alex, of course. We built this awesome Mid Century FarmHouse, even though tackling it during a pandemic wasn't the brightest idea. While building the house we were lucky enough to soak up loads of nature's living on a native tree nursery which was pretty a special time for the family. Being a mum is a blast, and I've been enjoying it very much. But it's also great to be back at the office after a year of maternity leave, with a creative outlet.
Alex and I have been running Naveya & Sloane for about 13 years now & it's like a second home to me. I feel incredibly lucky to be able to celebrate such deeply meaningful stories every day through our miniature works of art. I'm all about timeless designs.
I studied fashion design at uni and then I spent a few years in the fashion industry. But I ended up becoming interested in the jewellery world and realised there was a gap in the market. New Zealand was missing jewellery house with heirloom quality craftsmanship. That's around the same time I fell in love with my amazing Alex, who's all about business and tech. We started from scratch, diving into startup mode, and here we are now. Looking back, what really drives me is creating jewellery that goes beyond any trends. I love working with the highest quality materials and passionate craftspeople to bring our ideas to life. I want our pieces to be treasured through generations, like precious heirlooms in the making.
What does motherhood mean to you?
Motherhood's like an extreme sport! For me, it's all about soaking in the simple moments of joy and magic. Picnics, beach days, and songs around the dinner table – it's all part of the fun. Embracing both the good times and the tough ones with love and open communication. It's about taking care of Alex so he feels whole and setting up a solid foundation for my girls to live their life with love in their heart in a way that is authentic to them.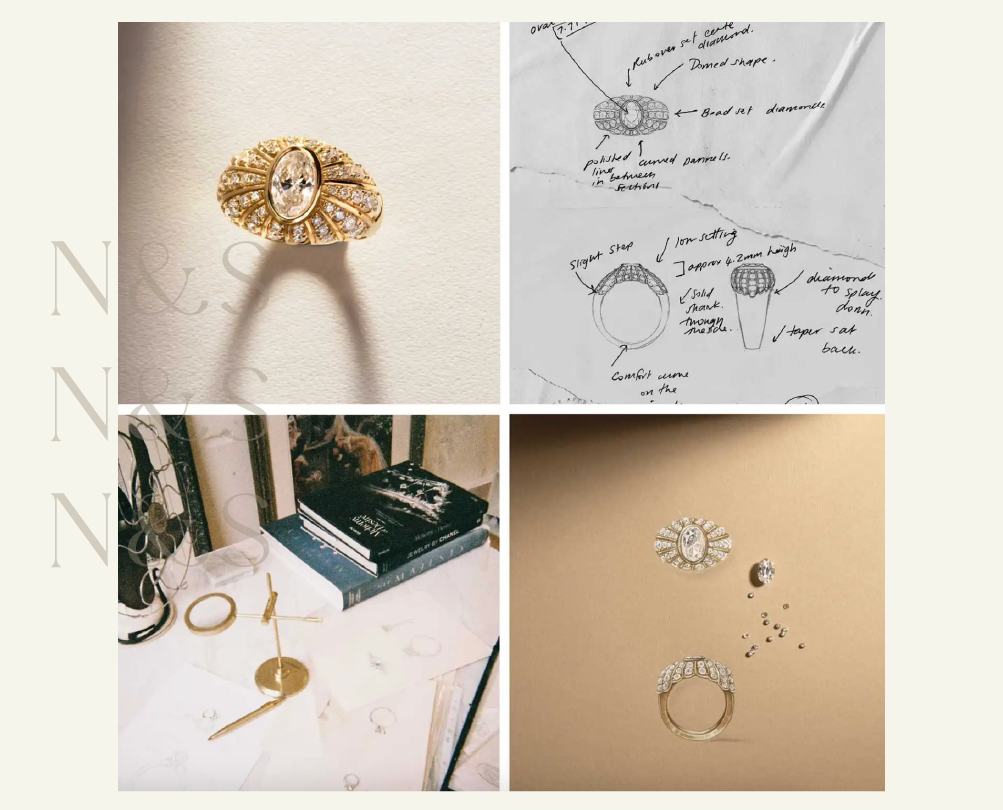 How do you balance motherhood and owning a business?
Oh, it's a real balancing act, you know? With two little ones, finding that sweet spot between mum life and work is always a work in progress. I find focusing on the basics is helpful like staying active, eating well, and getting enough rest. Keeping things simple and finding my groove is key.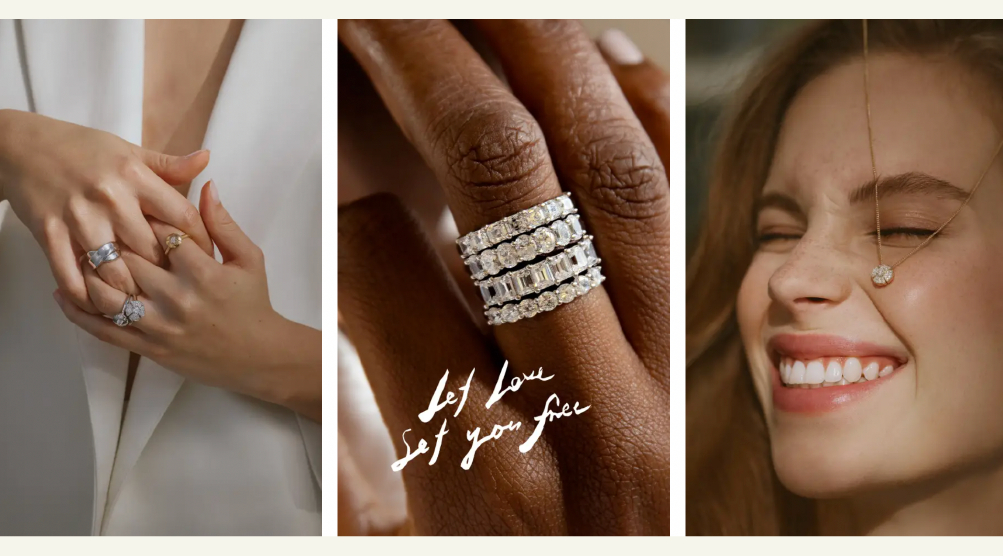 One piece of advice you live by as a working mum?
I'm all about keeping it simple, & my design philosophy of - balance, simplicity & flow are my go-tos at home as well. Holding these close helps me make decisions & find stability in the chaos of being a working mum. When things get busy sticking to these principles keeps me grounded.
What inspired the Darling Knots collection?
It's really important to me that the pieces we create for our clients are deeply meaningful, pieces which evoke a memory or feeling or signify a particularly special occasion. Darling Knots celebrates the bond between mother and child, it was inspired by the lullaby, "you are my sunshine" - a familiar comfort symbolic of a moment of treasured intimacy. We wanted to create a piece that would symbolise the powerful motherly bond that is woven through generations and design a piece that could be gifted to your darling to pass onto their darling. Worn over the heart, like a sunny little time capsule, this piece is intended to be the necklace your child grows up with and forever associates with their mum.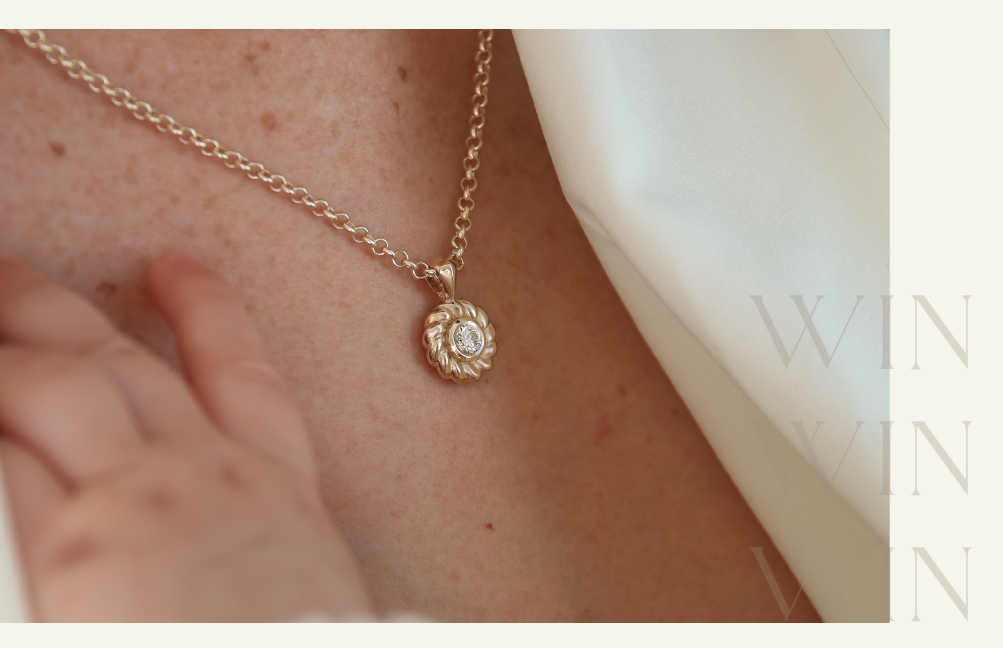 ENTER NOW for a chance to WIN a stunning Darling Knots necklace worth $2,995*
an heirloom that encapsulates timeless love and cherished memories. Simply tap the ENTER NOW button below and enter your email address to be in to
WIN.

Leave a comment