May 11, 2021
Little Spaces
A Neutral Lovers Dream
Oliver's gorgeous room is the perfect mix of calm, beautiful, and educational. Filled with a mix of rattan and wooden toys set amongst neutral warm tones, the space is the perfect canvas for little imaginations to dream and ideal for hours of open ended play.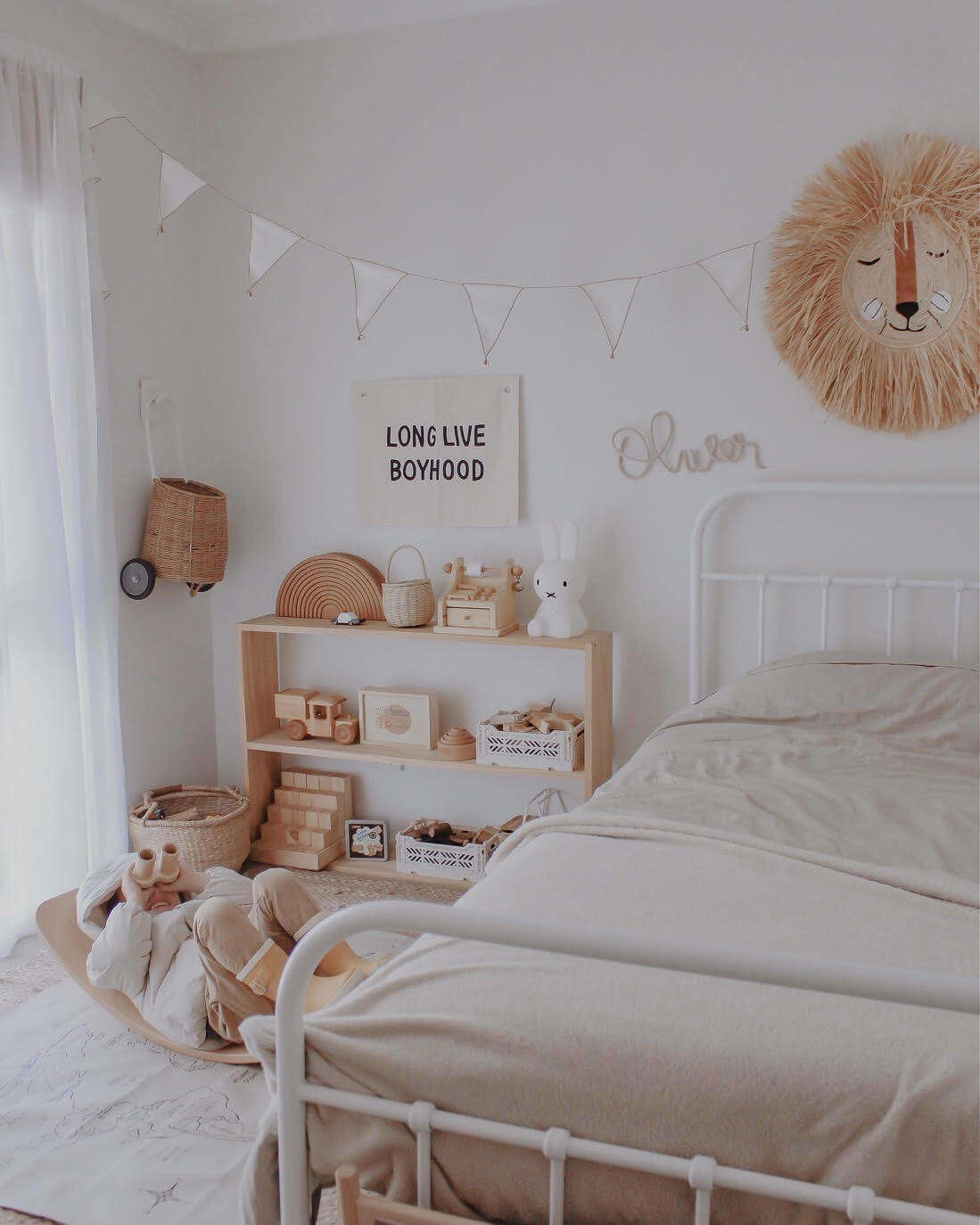 We have interviewed Stacey to gain some insight into her design choices and style, and how she went about designing Oliver's bedroom...
Tell us a little bit about your family.

I'm Stacey, mama to almost 4 year old Oliver and we are from Melbourne, Australia. We are big on play over here and love supporting small businesses!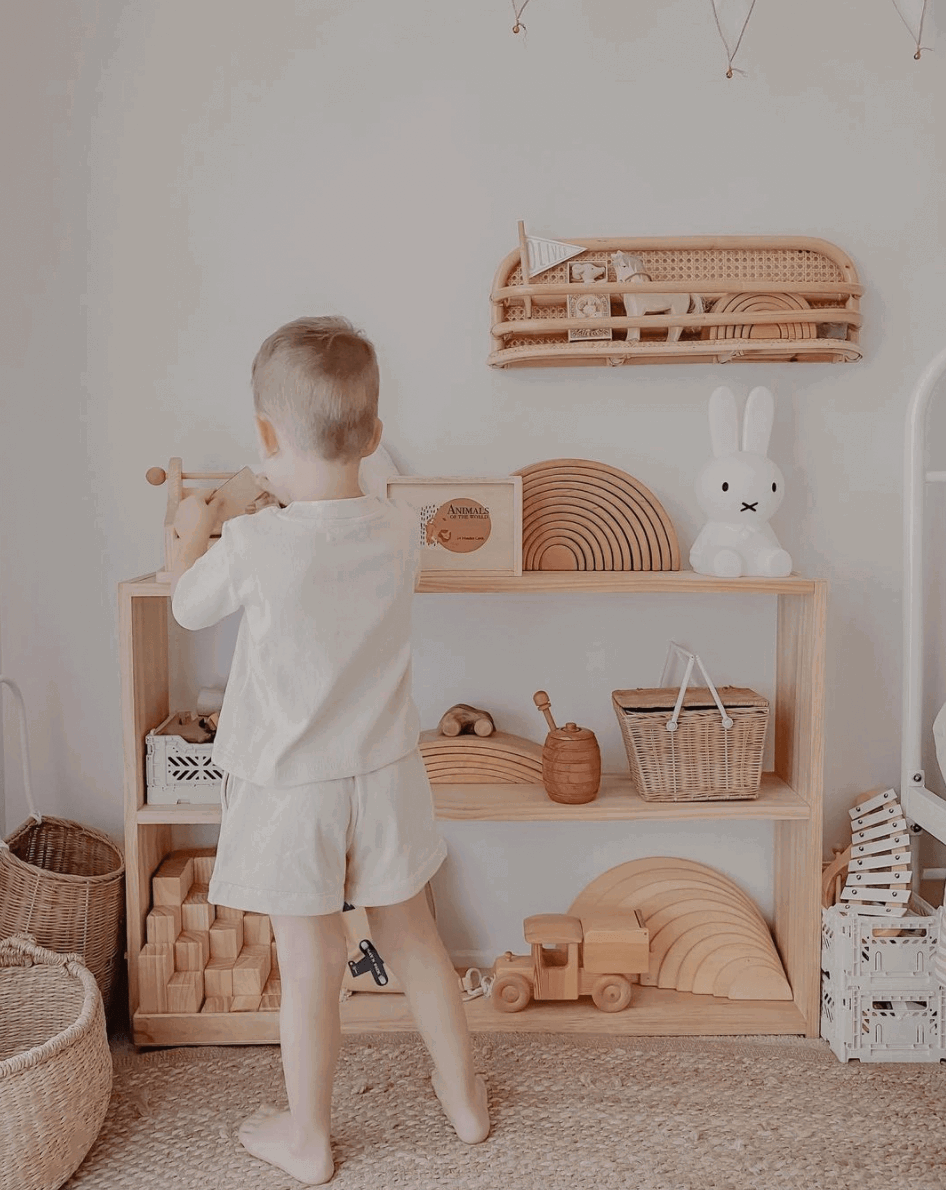 How would you describe your interior style?

I'd describe my interior style as Scandinavian but as long as it matches the vibe I'm trying to create I'm happy to put anything in the space I'm decorating.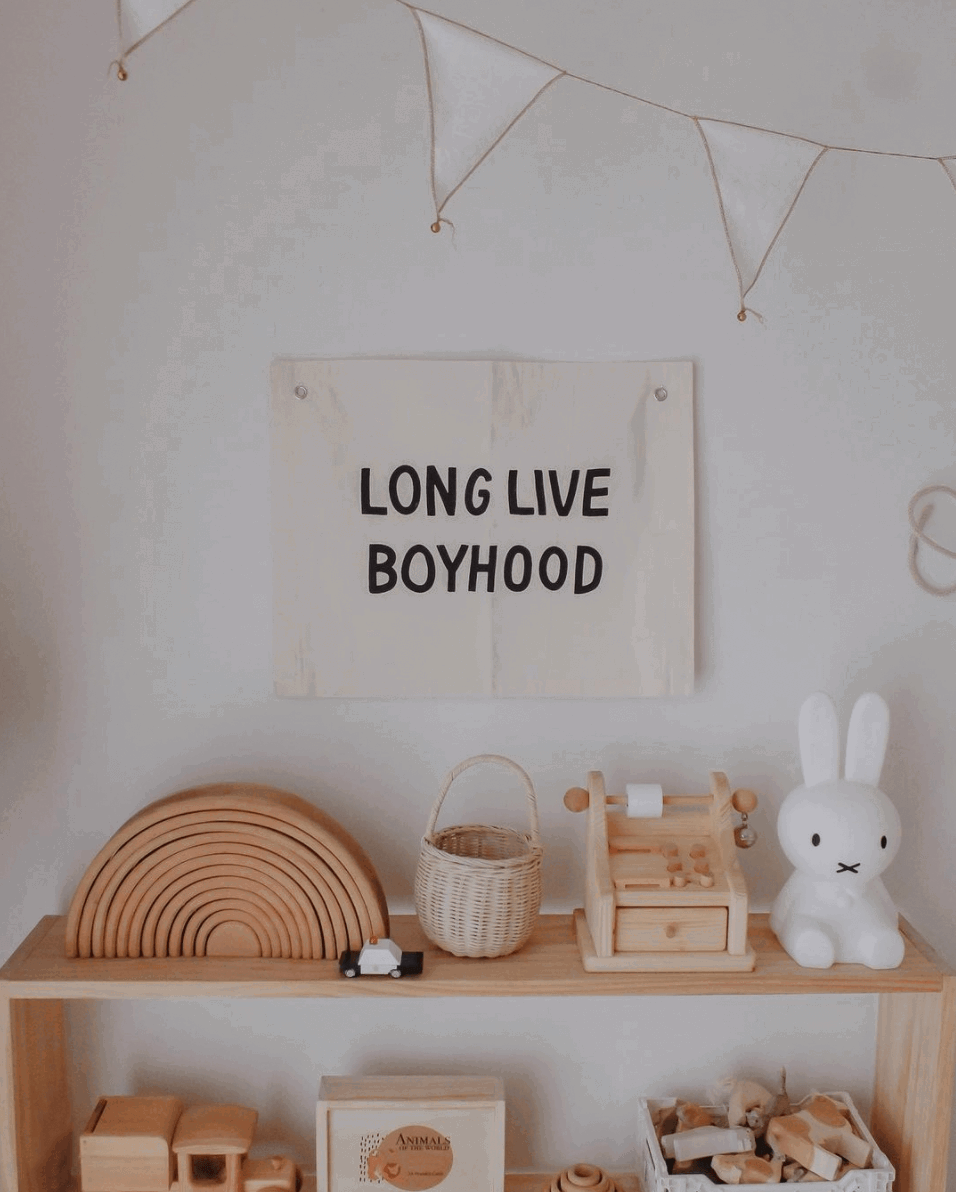 What sort of space were you trying to create when setting up Oliver's room?

My number one aim while decorating Oliver's room was to have it be a calming space. You'll notice a lot of white and raw timber, I like to keep things light and neutral.
What is your favourite thing about Oliver's room and why?

I love lots of things about Ollie's room but if I had to pick one thing thing it would have to be the toy shelf, after Oliver it's my pride and joy. We don't have the space for a big playroom so I do the best with what we have and I think it works well for us.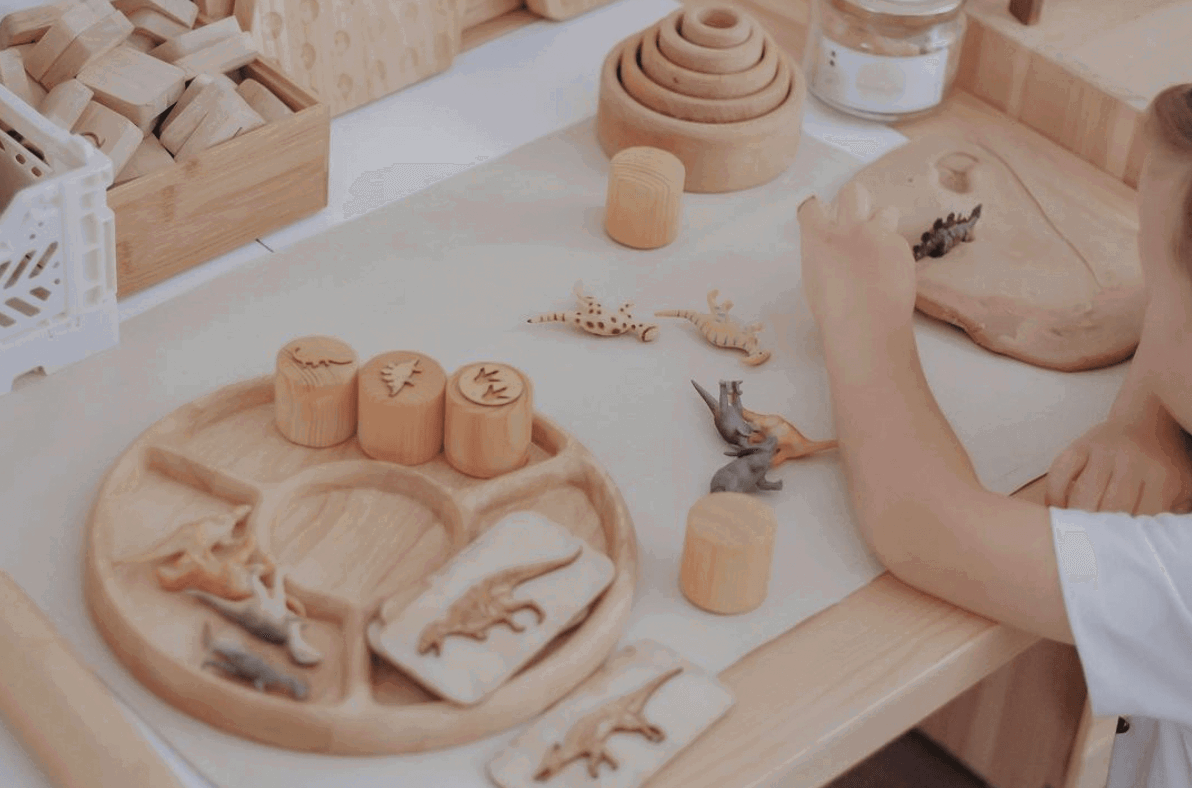 Oliver's room is so beautifully curated - How do you pick his toys and decor?

Picking toys can be tricky sometimes, children's interests can change at the drop of a hat so I try to avoid character toys if possible and I'll always opt for purchasing toys from small businesses over the big brands where I can. One of the perks of buying wooden toys is most of them can double as decor!
We've been building our toy collection for almost 3 years now and my advice is you don't need everything, pick what you think you're little one will be interested and go from there.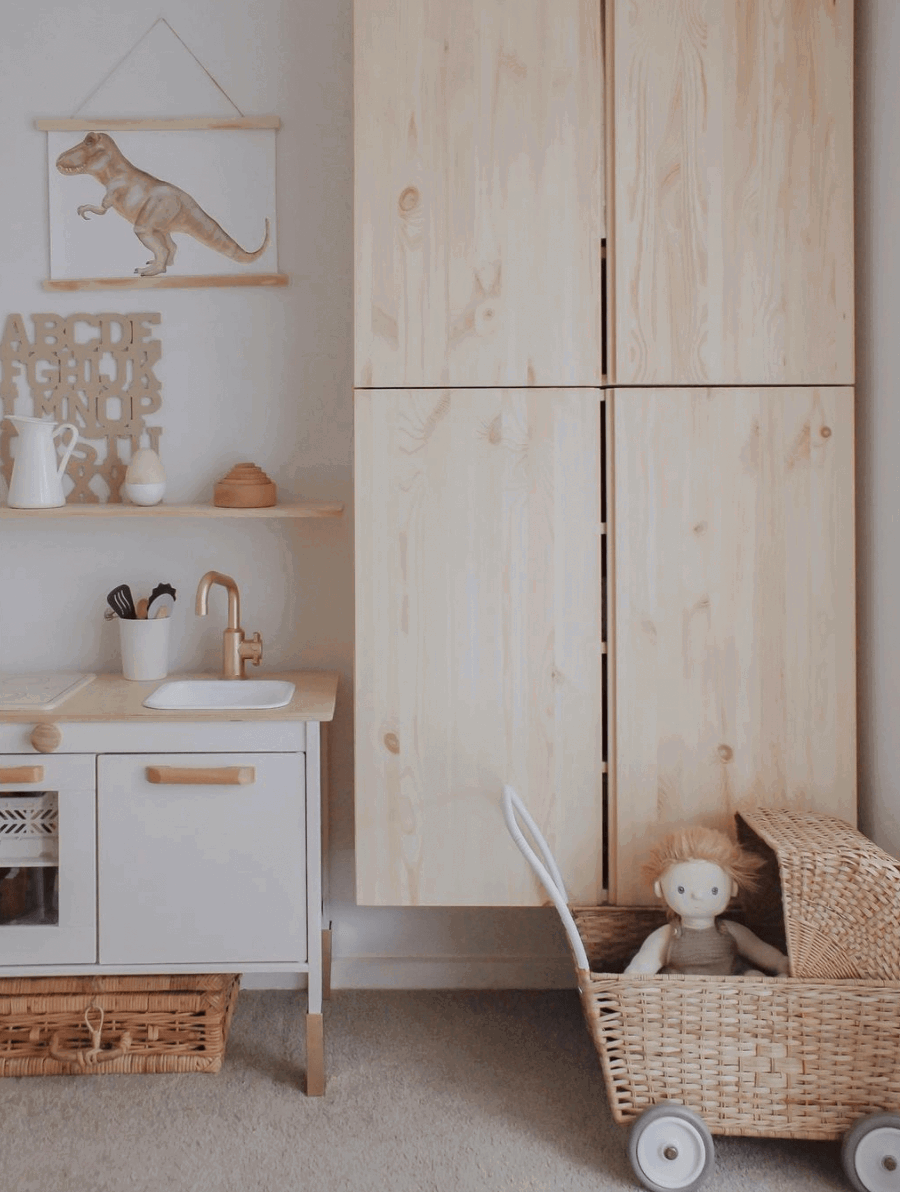 What is Oliver's favourite thing about his room and why?

"Toys" "Because I can play"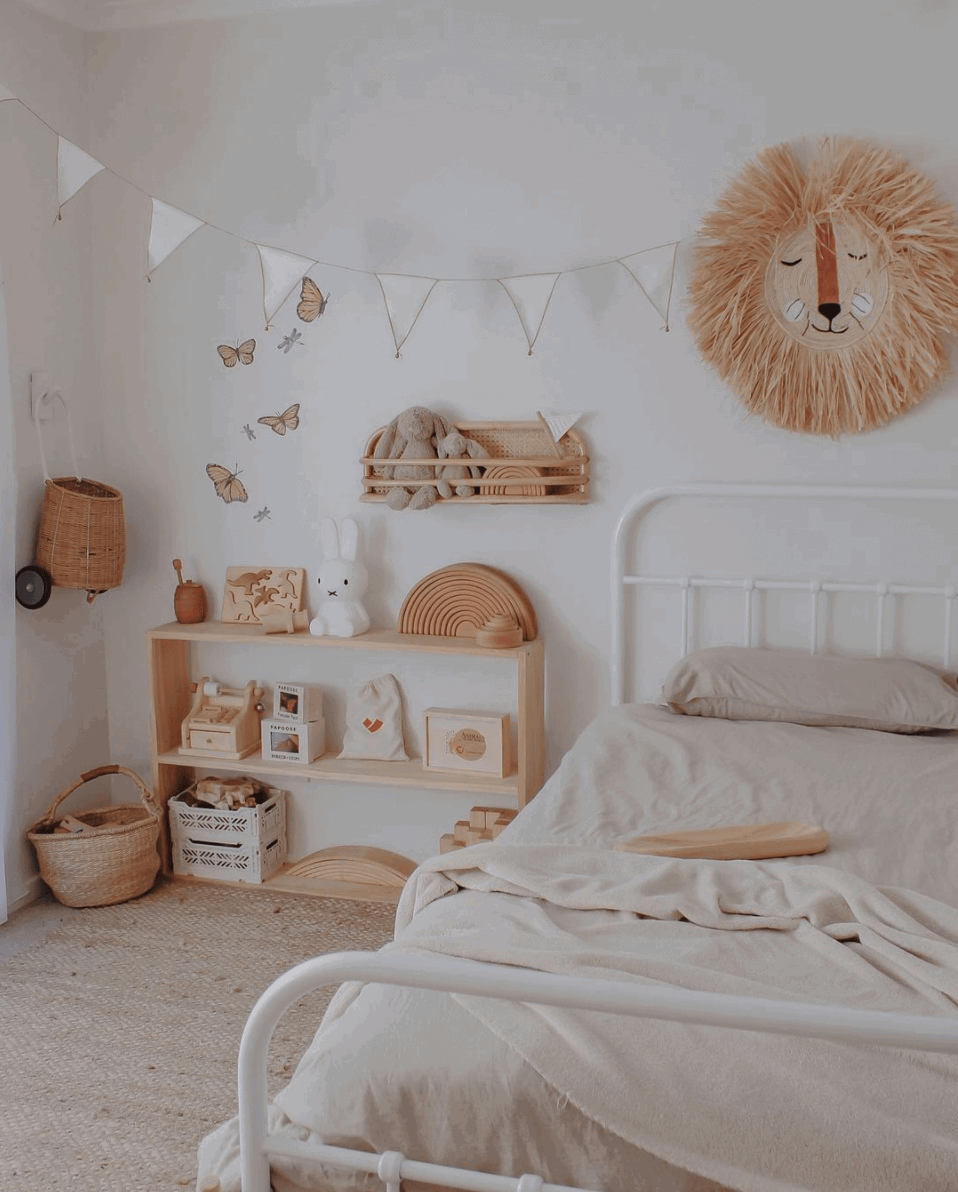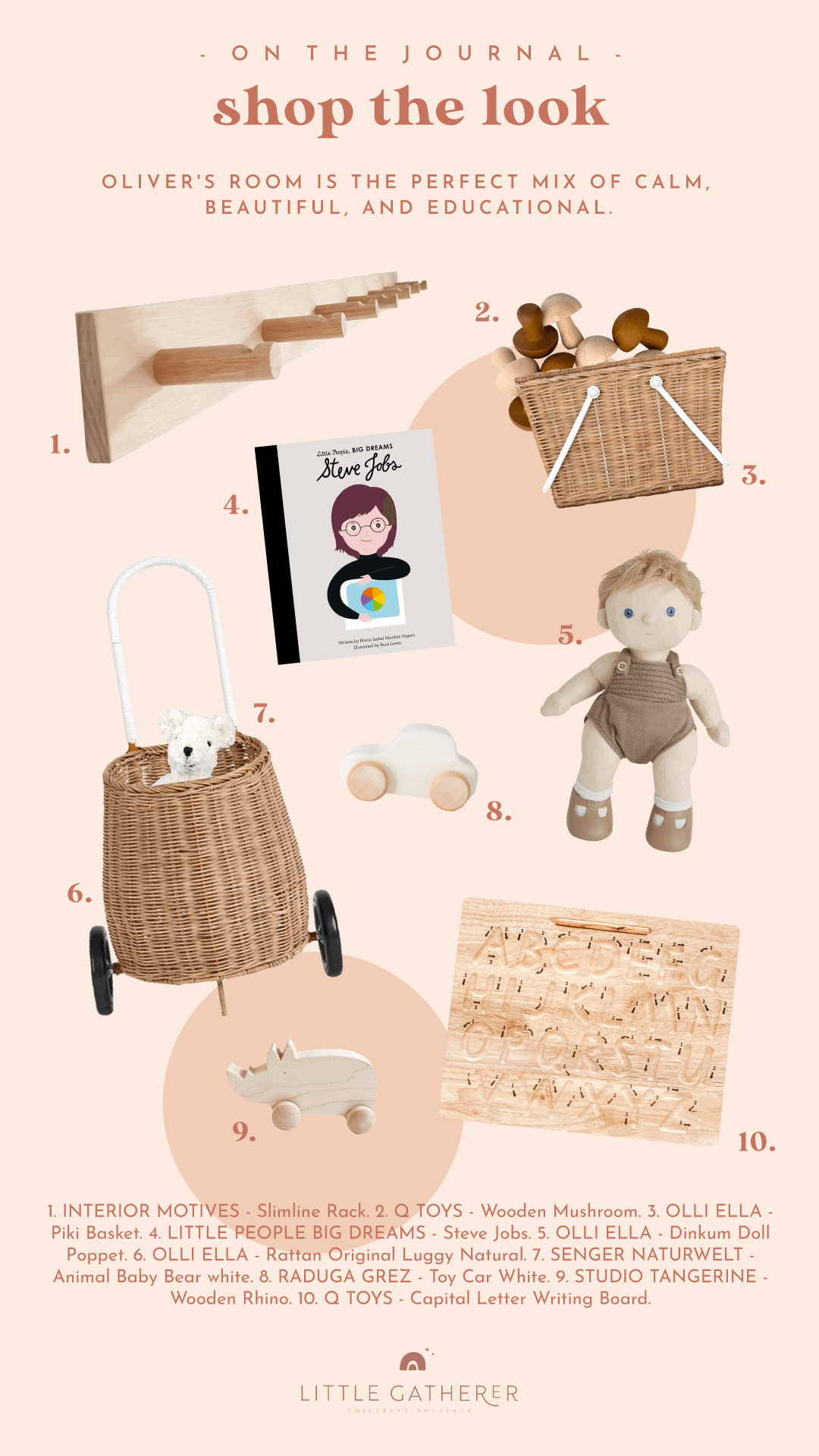 This beautiful room was created by Stacey. You can follow her over on
@wander.my.darling
to see all of her other gorgeous images of her home and Oliver.

Leave a comment