July 12, 2021
Little Spaces
The Playroom That Dreams are Made of
A beautiful place to play - Penny has set up this space for her boy's Jaxon and Zac as a fun space for them to learn, explore and play. She has created a timeless space that can grow with the boy's as their interests evolve.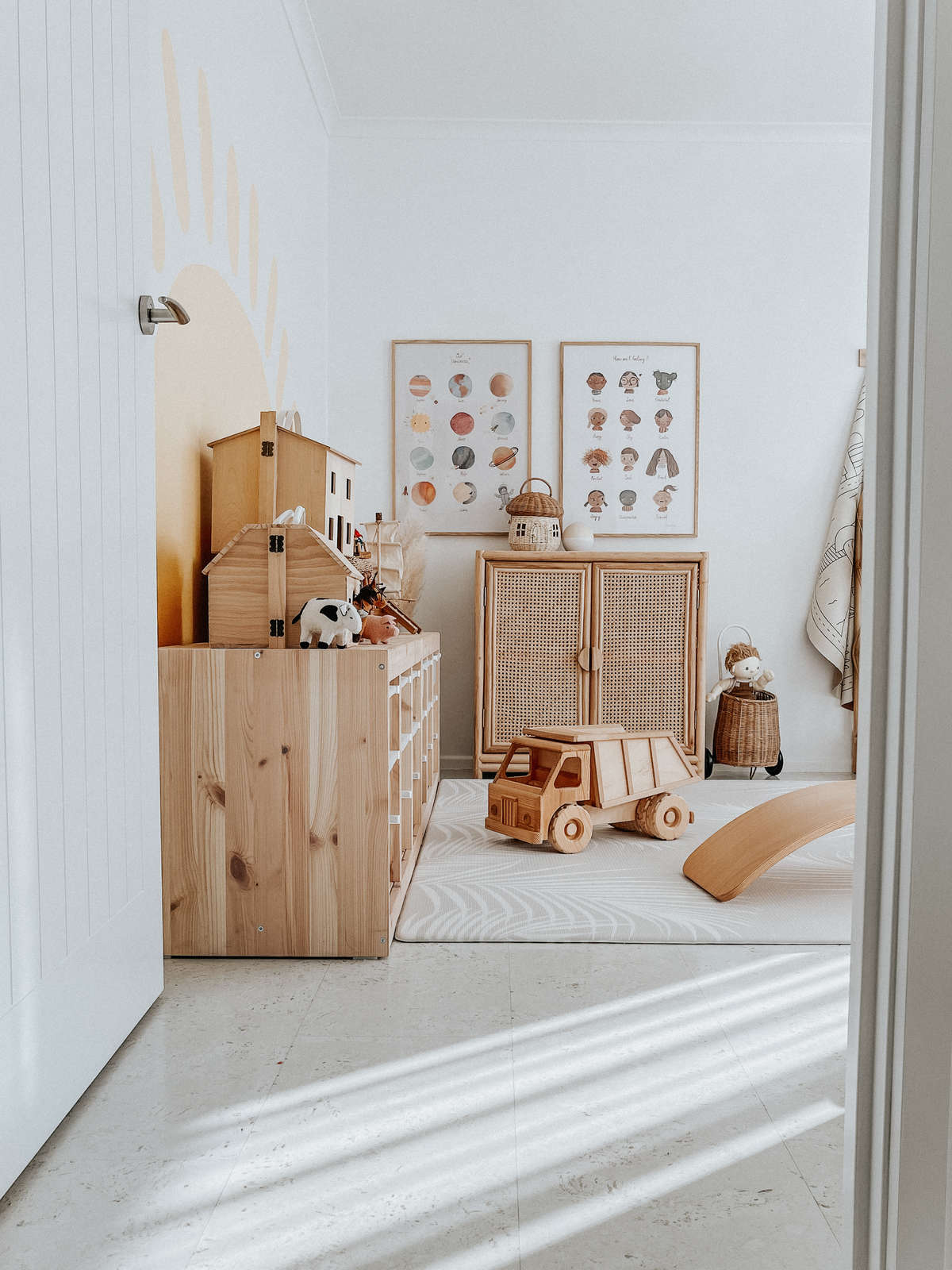 Tell us a little bit about you and your family..
My family consists of my husband Matt, myself Penny and our two boys Jaxon (4 years old) and Zac (almost 2 years old).

I'm actually a beauty therapist by trade, and now branching out into home interior designing, I am a content creator for a few companies and run social media pages for stores. My favourite job is being a mum. We lived in Perth, Australia for 7 years and we had Jaxon over there before we decided to move back just before he was 2. We missed family its so nice having the boys growing up around all their cousins and family.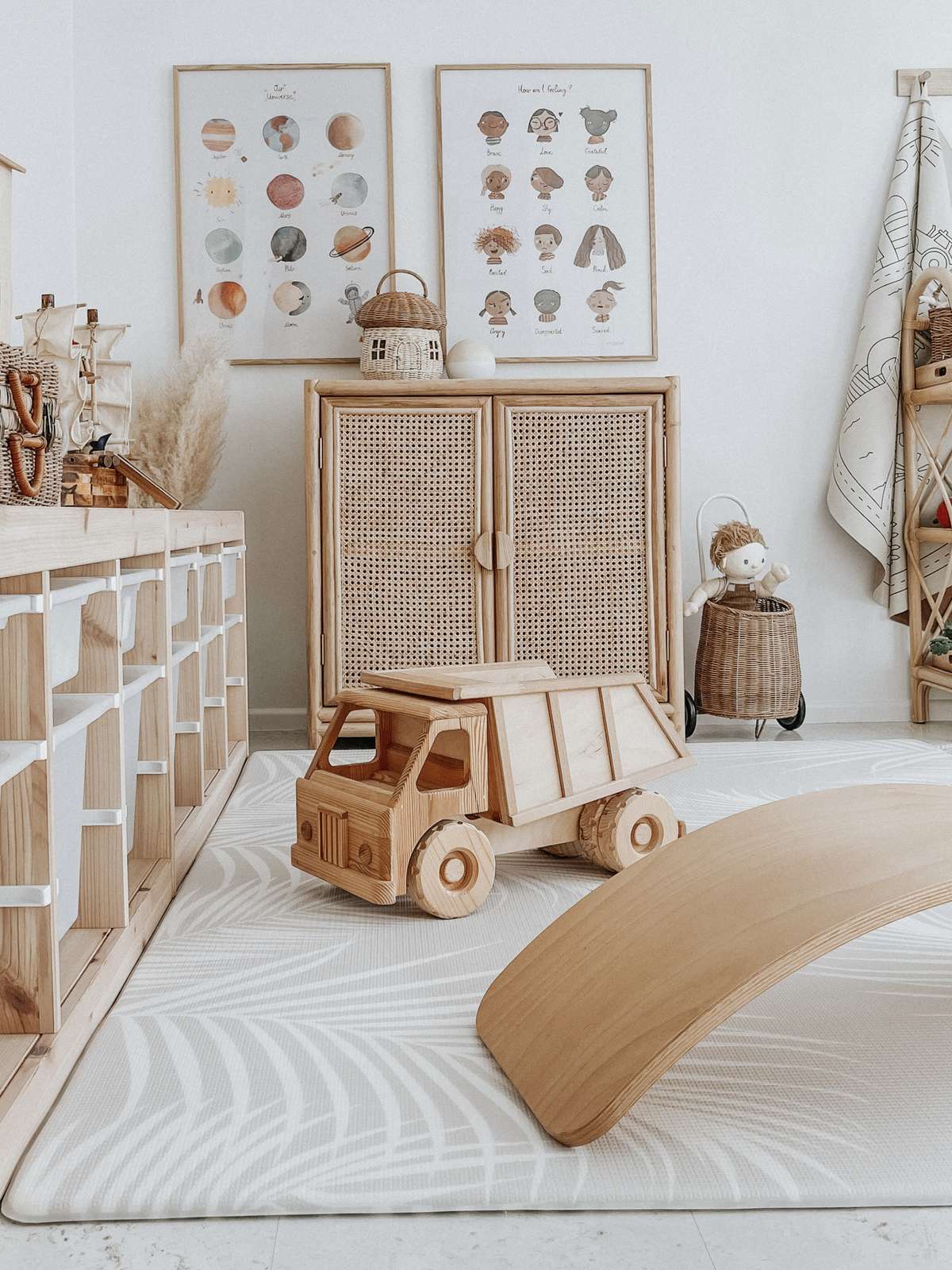 How would you describe your personal style?
I would possibly describe it as simple, timeless and relatable. Simple because I love easy, light and neutral styles. Timeless because as you can tell I love wooden/rattan toys, the types of toys that will live on through generations and are beautifully hand crafted. Relatable because any mum can use this style and make it their own.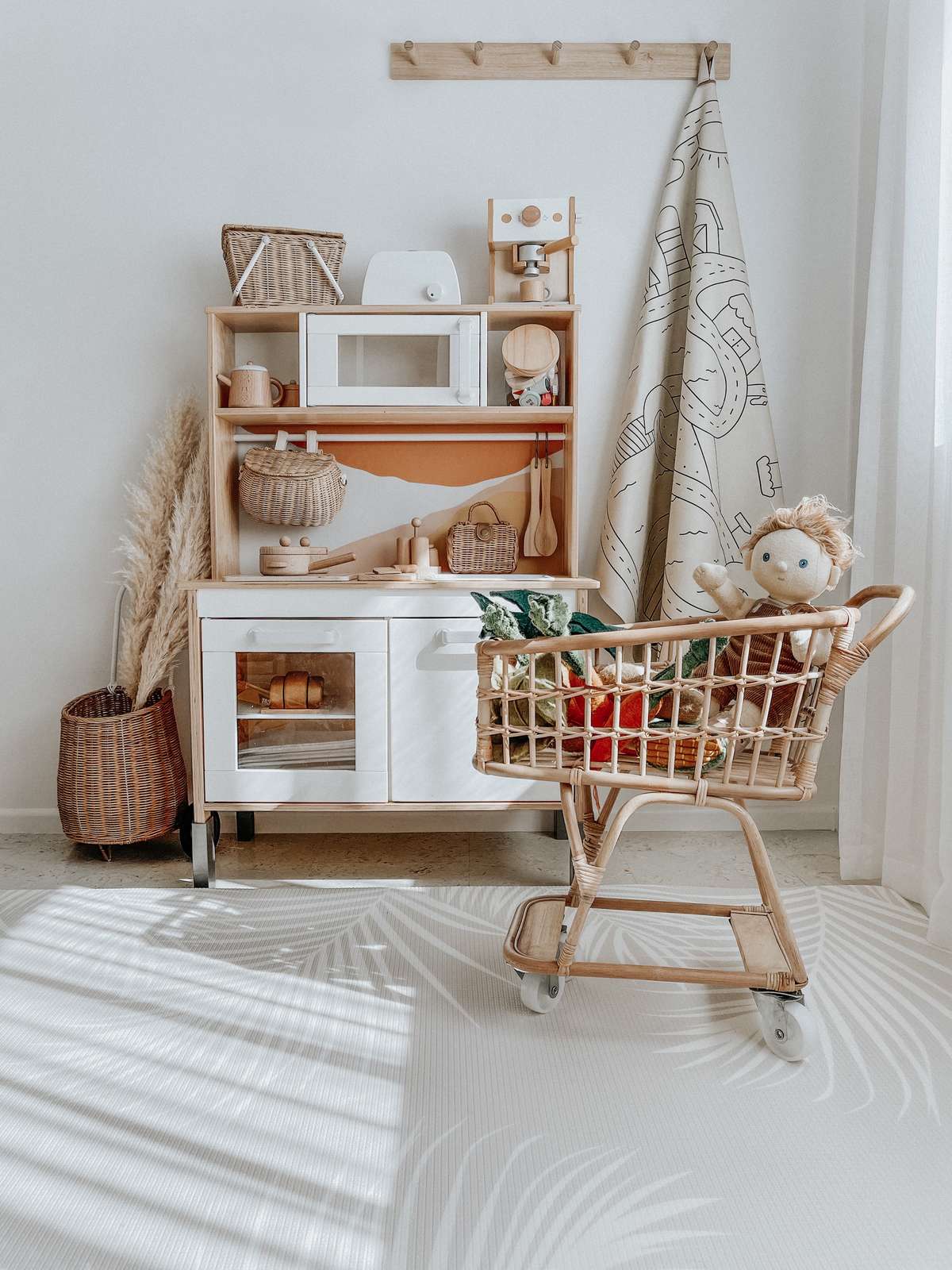 What has been your inspiration for the playroom?
My Boys & their favourite season summer.
What was important to you when creating the boys playroom?
I wanted it to be functional, a space that will grow with them over time. I wanted my boys to be captivated, inspired and most importantly a space to have fun.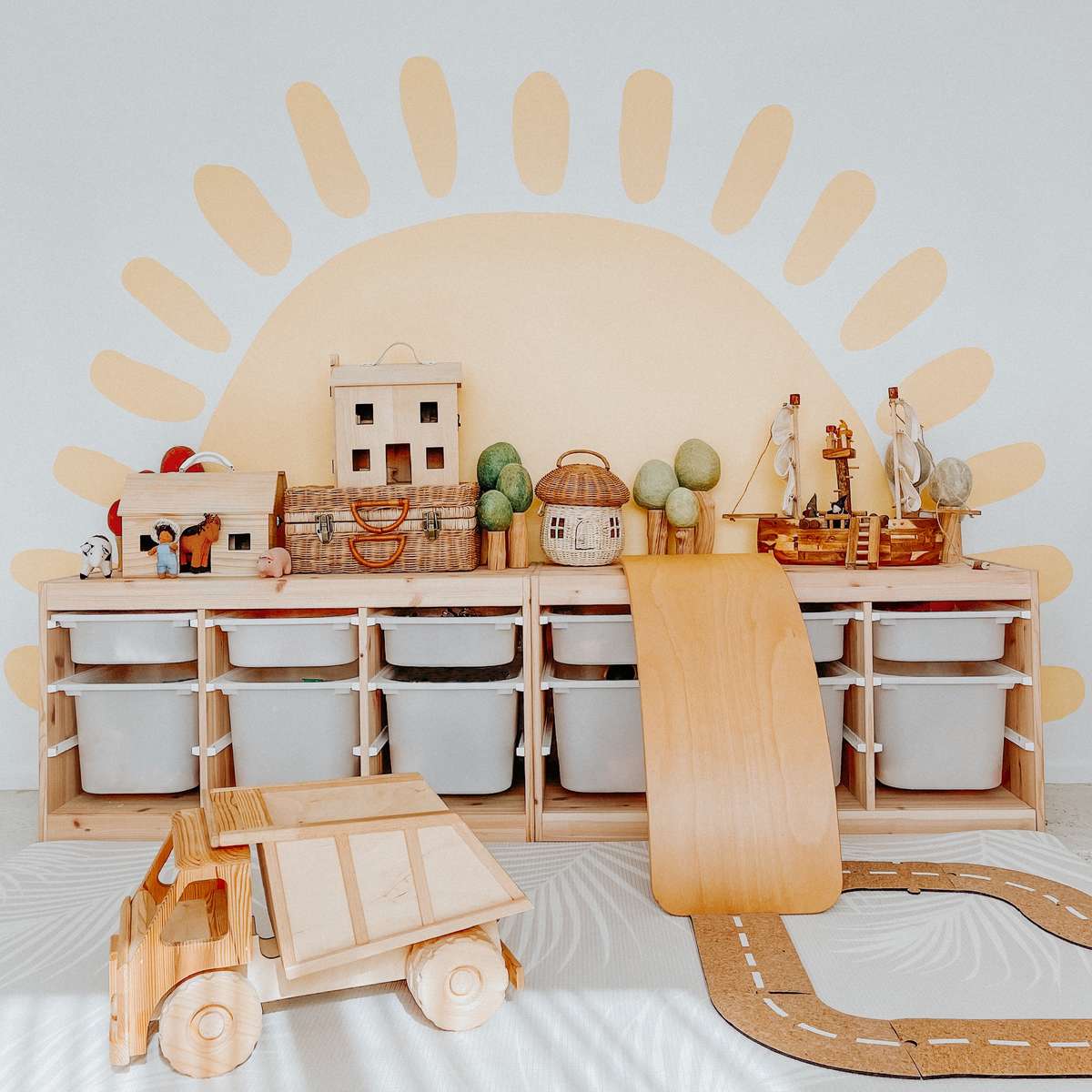 How do you encourage learning through play?
I like to change things up - activities or even move the room around to keep the boys intrigued about this space. My boys are big on construction, building & sensory play. I like to source different loose parts, small world animals, nature play pieces to create different scenes for learning. I recently purchased a perspex easel which has been a fun way for Jaxon to learn writing , tracing things or the boys to just get creative and paint on.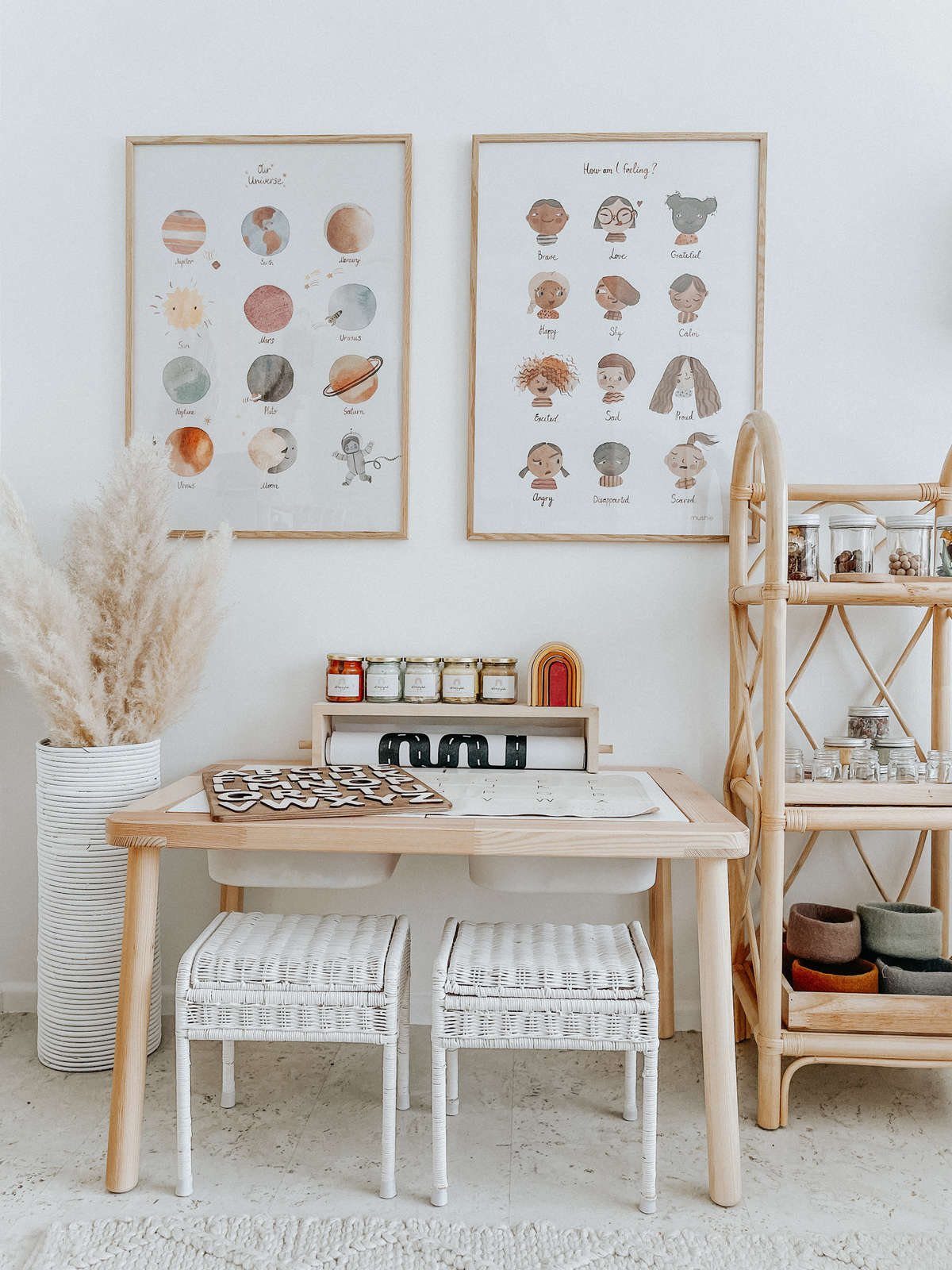 What is your favorite thing about the playroom & why?
I love the sun painted on the wall its bright and fun and even on a rainy dark dark that room always feels like instant happiness when you walk in because of it.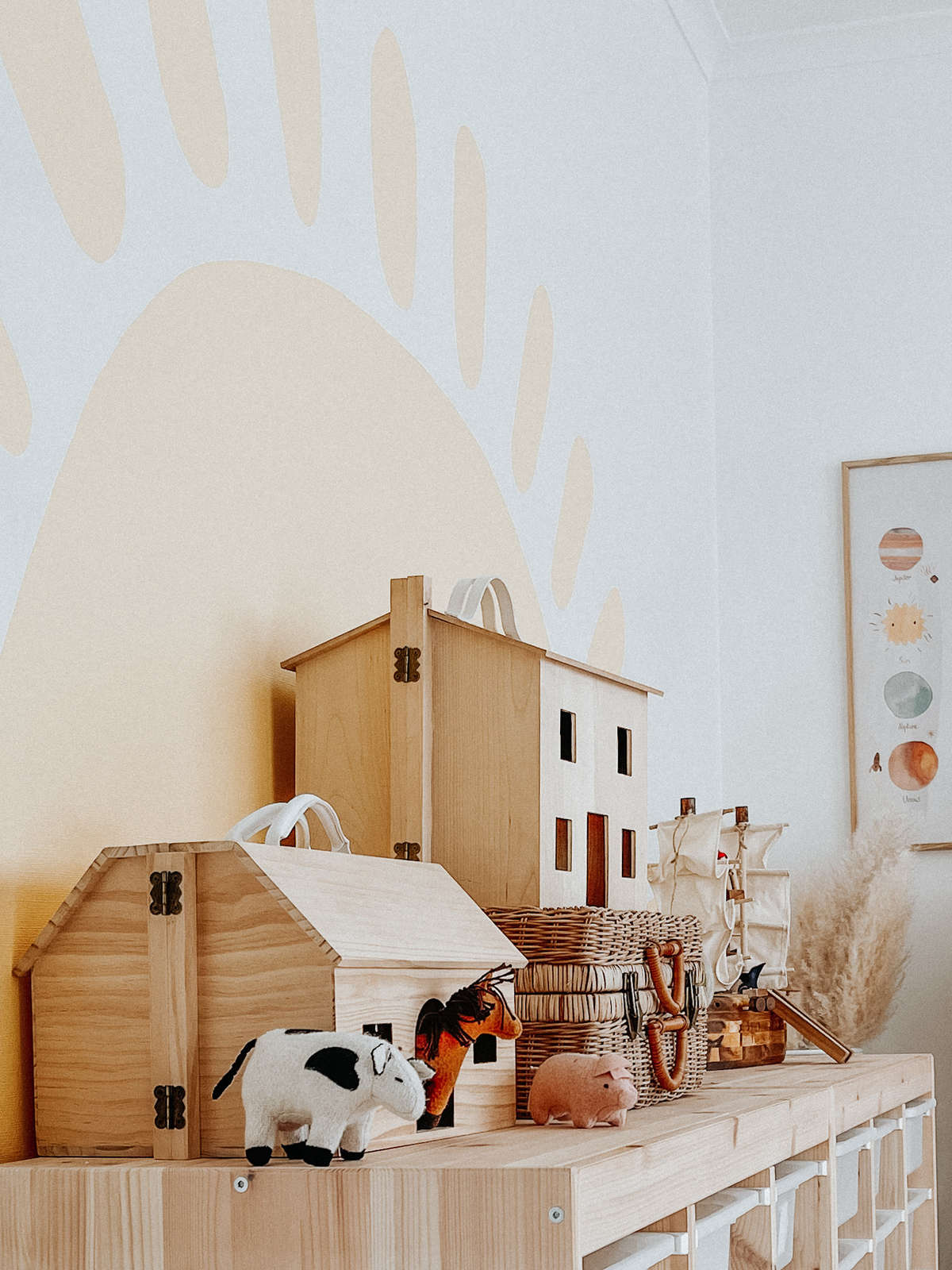 What are Jaxon & Zac's favorite things about the playroom & why?
Jaxon is really into art work at the moment so he loves having easy access to paint and things. Also role play he loves playing with the kitchen , trolley and felt foods being a chef or store keeper for people to come visit him.

Zac loves animals and his wooden barn to play farms with he loads them up in his big dump truck and carts them around. he also loves building theres a bamboo ball and track he loves to make for the ball to roll down.
What are your favorite pieces at Little Gatherer right now?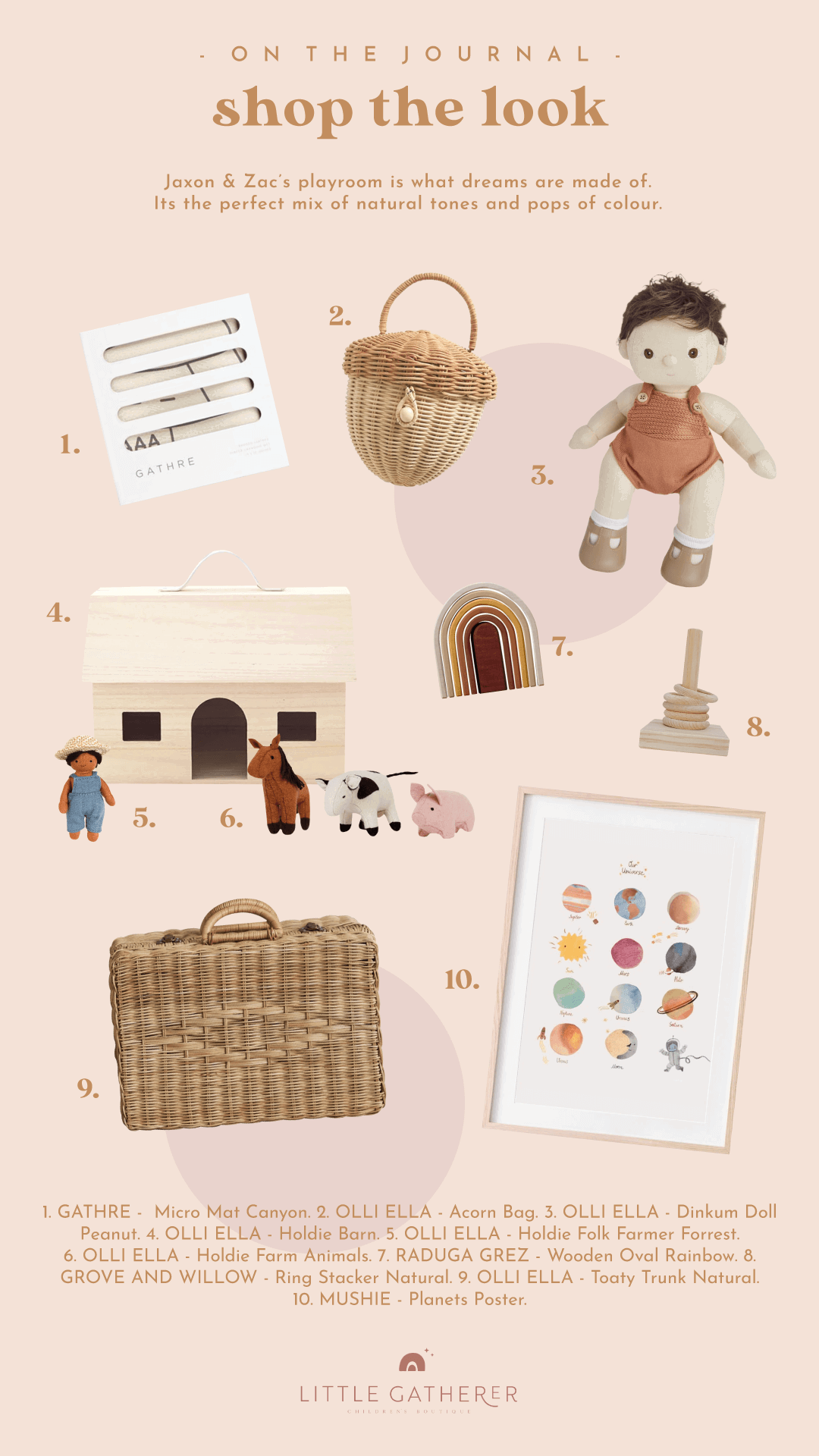 This gorgeous playroom was put together by Penny. You can follow her over at
@littleneedham
to see all of her other gorgeous images of her home and children.

Leave a comment