July 13, 2023
Little Craft Collective
Brand Feature | Honey Sticks

We are so excited to share our newest brand with you - Honeysticks. Honeysticks creative products are handmade in New Zealand from natural and food grade ingredients, to help keep your children safe and develop your child's growing mind.

The products range from beeswax crayons, soy/beeswax crayons and bath colour drops and are handmade from 100% natural and non-toxic food grade ingredients so they are safe for your little ones to get creative.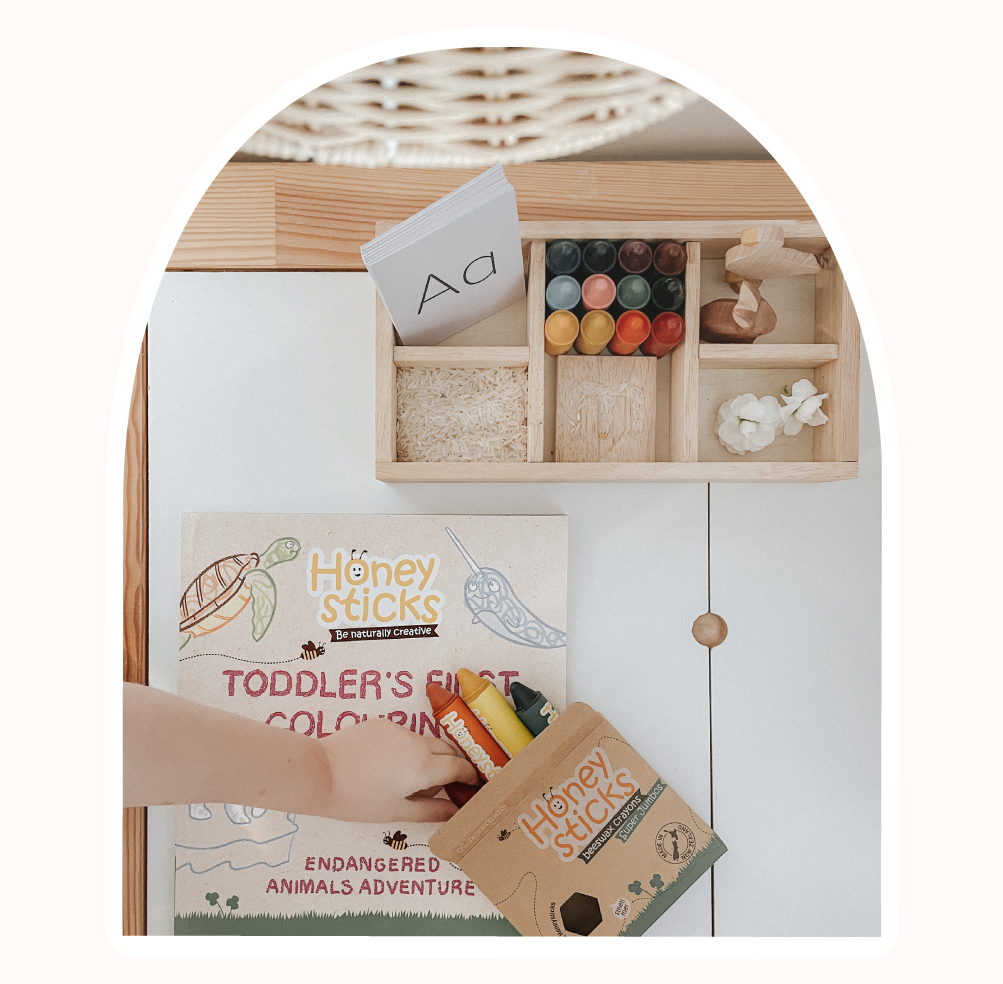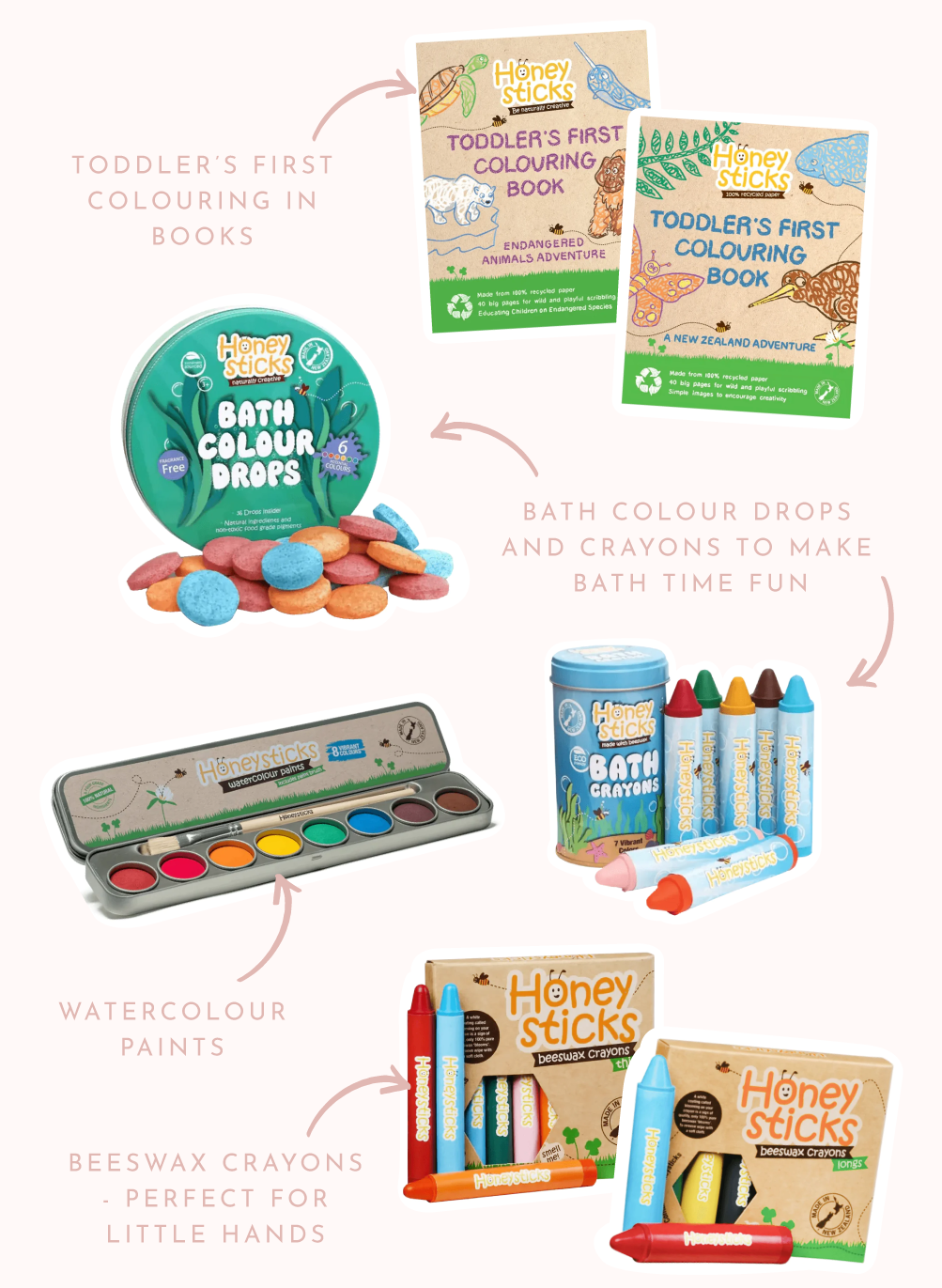 Honeysticks pride themselves on using sustainable, recycled/recyclable and reusable ingredients and packaging throughout the whole creation process. The beeswax used to craft the crayons is a natural by-product of honey production. The soy wax is sourced from sustainable plantations in the USA.

The bath crayon wrappers are made with a printing stock produced from crushed rock low impact and is biodegradable. The colouring in books use 100% recycled paper that is originally sourced from sustainable forests. No plastic packaging is used with the products and all packaging can be recycled and reused.

The colours used in the crayons and paints are non-toxic food grade - meaning your little artist can get creative, safely.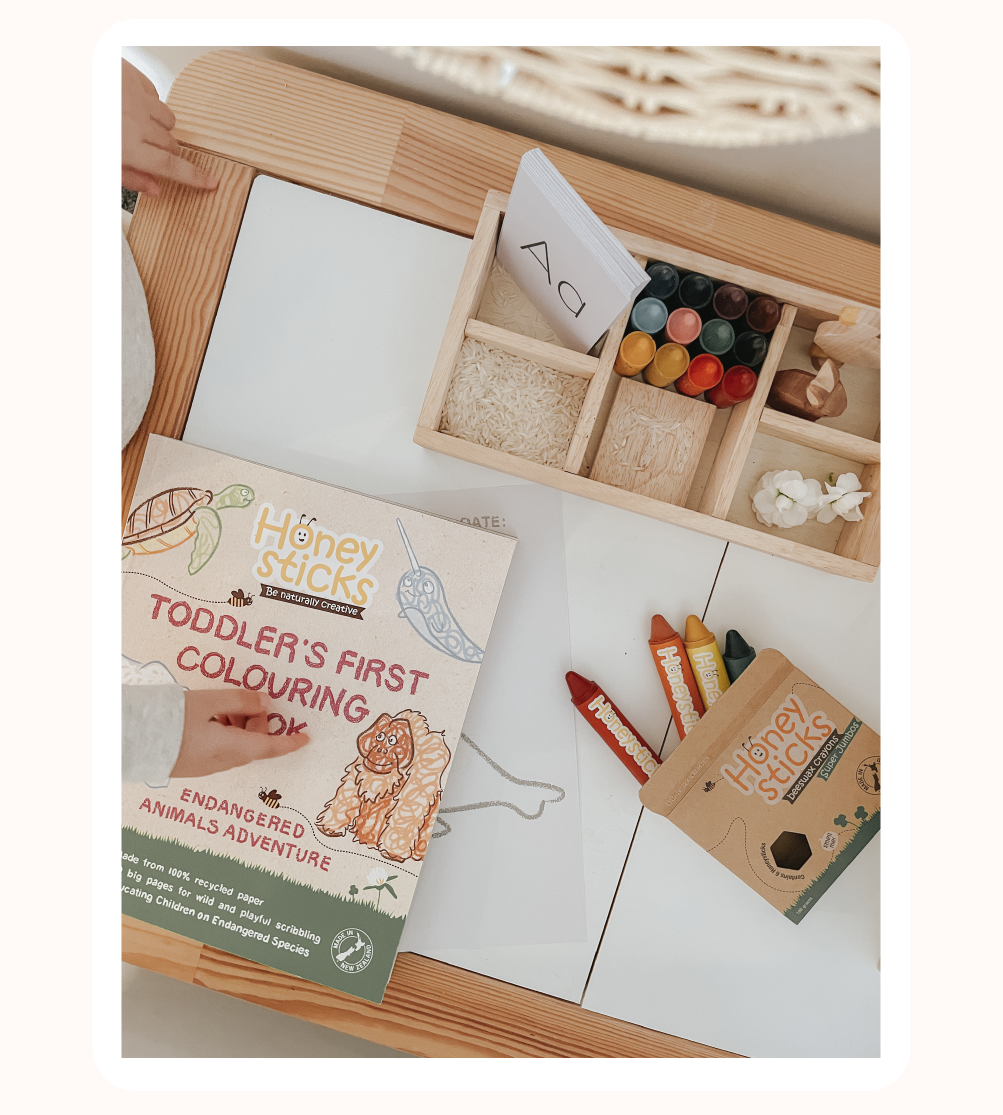 Leave a comment