December 13, 2021
Little Craft Collective
Gingerbread Gift Boxes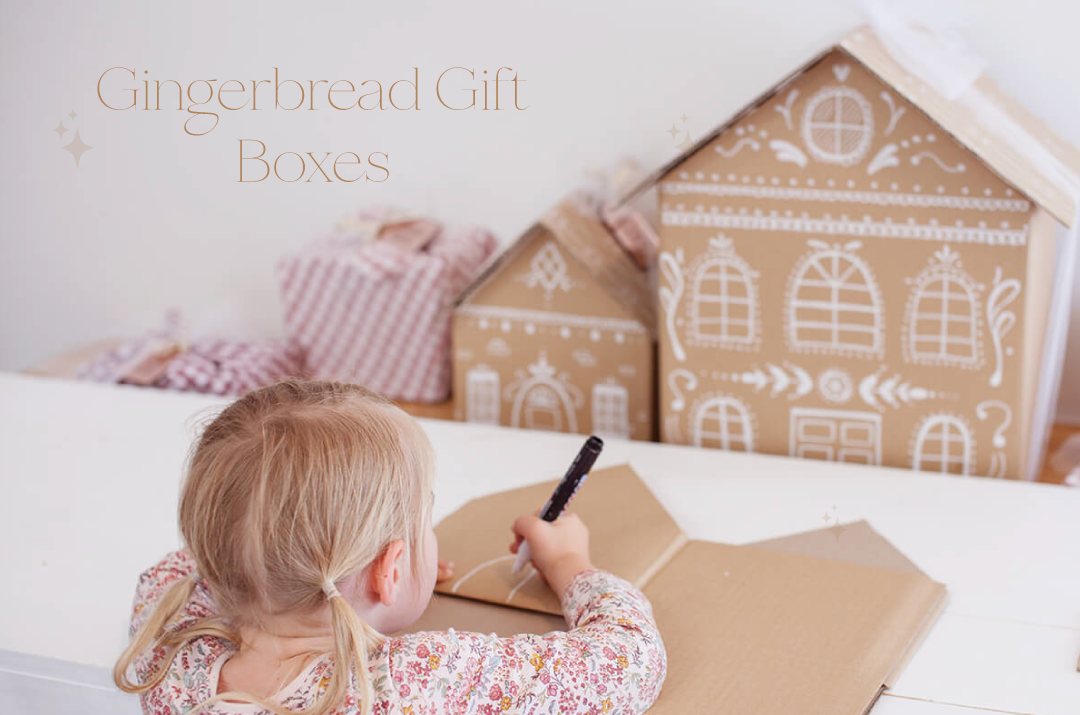 These sweet gingerbread houses are a simple but exciting way to wrap a gift. The kids can also get involved to make it a special keepsake for a loved one.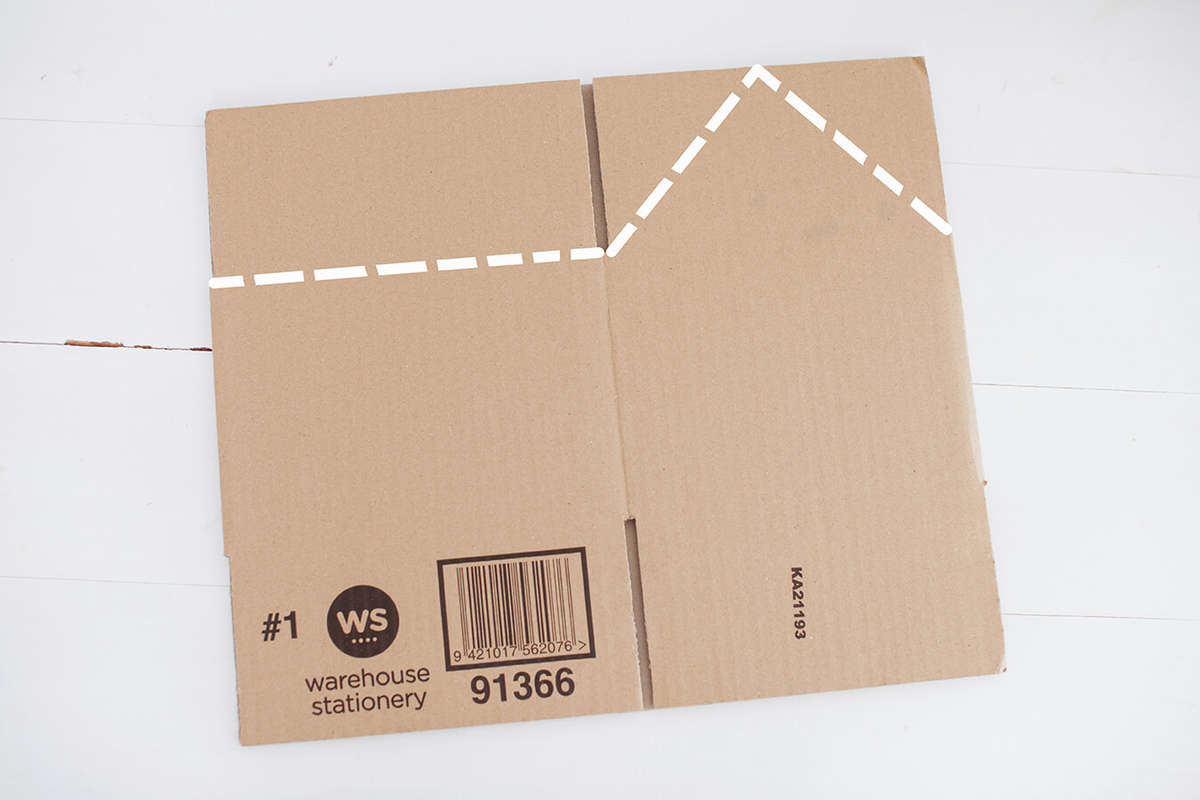 What you will need:
- 2 cardboard boxes - these are from The Warehouse Stationery in a size #1 and #2
- Scissors or a craft knife
- A paint pen in white (paint and a chalk pen will work too)
- A large, wide ribbon
- Gift or yummy treats
- Tissue paper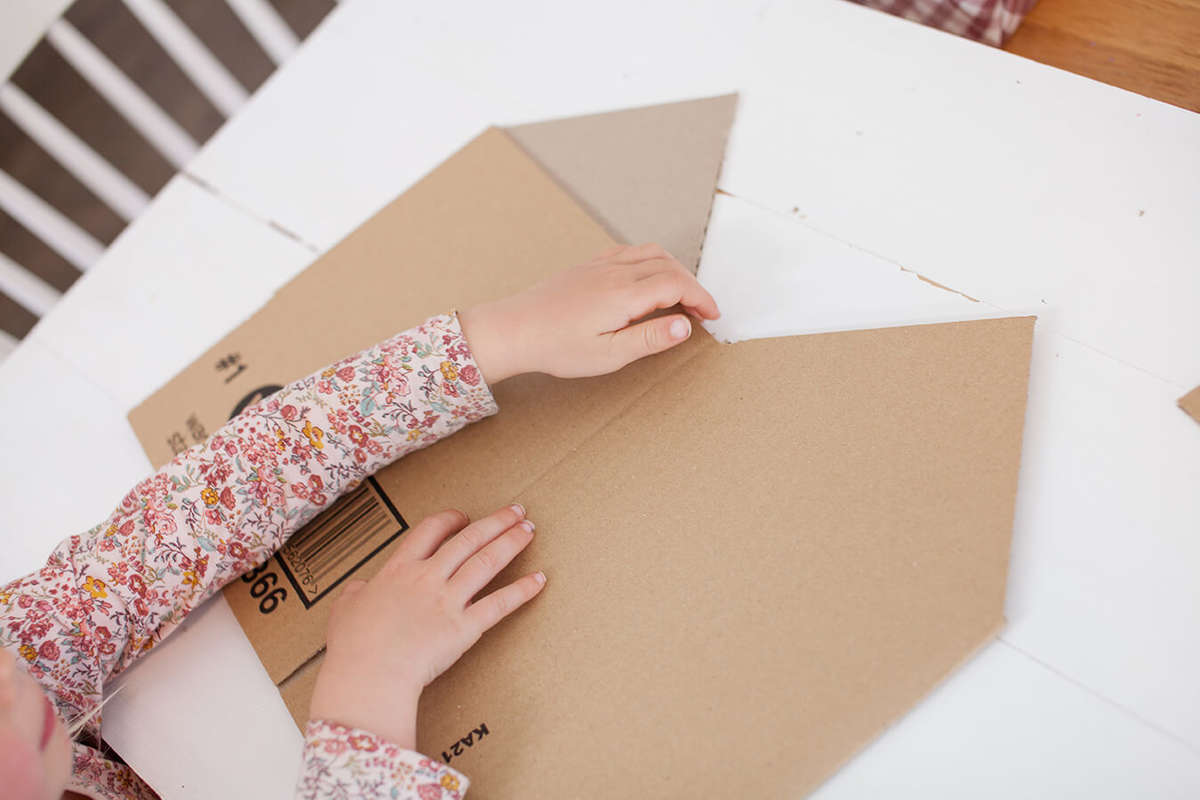 1) Lay the box flat (size #1) and mark out the house shape. We used the box's narrow side for the front of the house. Measure the top flap's length and mark the halfway point at the top, then rule the lines down to the corners to make it an even point. We cut the other, longer top flap straight off. For this, I used a ruler and a sharp craft knife.
2) Flip the box over and do the same on the other side, marking and cutting the top flaps.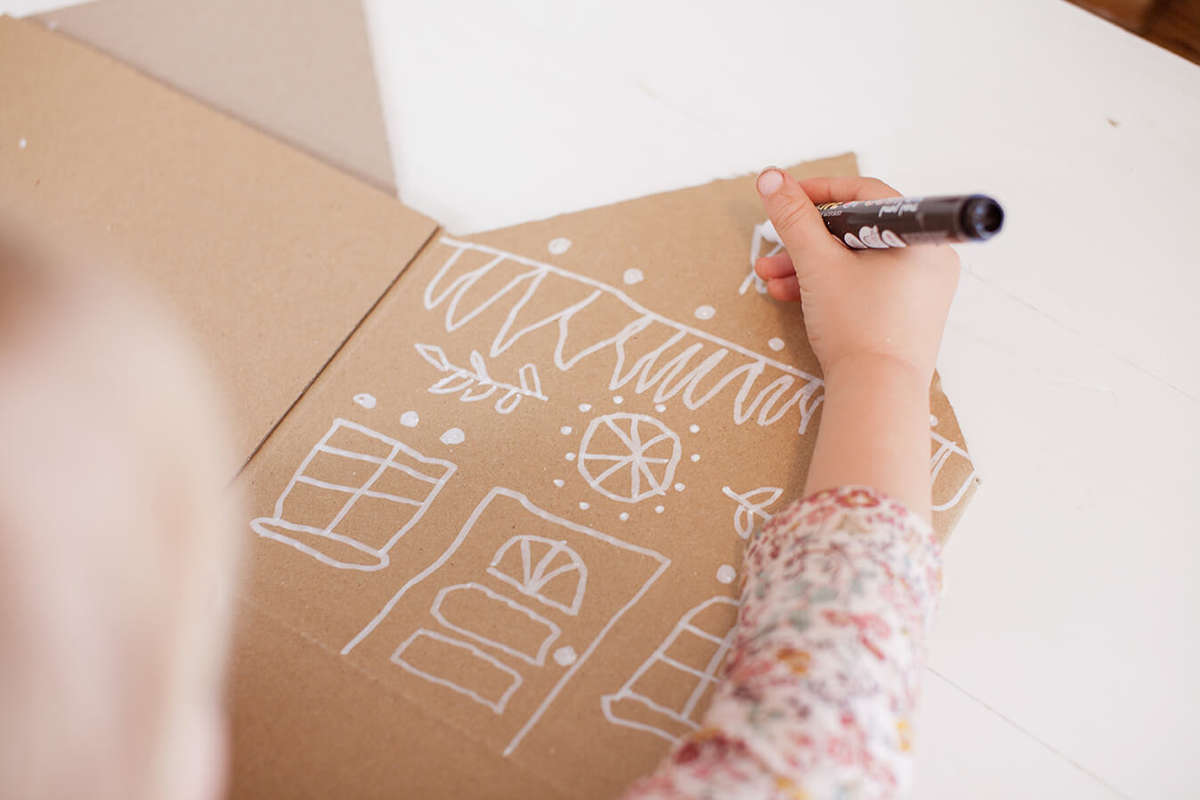 3) Now is the fun part, decorating the house! You can go wild for this, multicolours, stick on candy, glitter etc. We chose to stick to a traditional white look.
4) Once you are happy with the design it's time to put the box together, we used a bit of tape on the bottom to make sure it was nice and secure.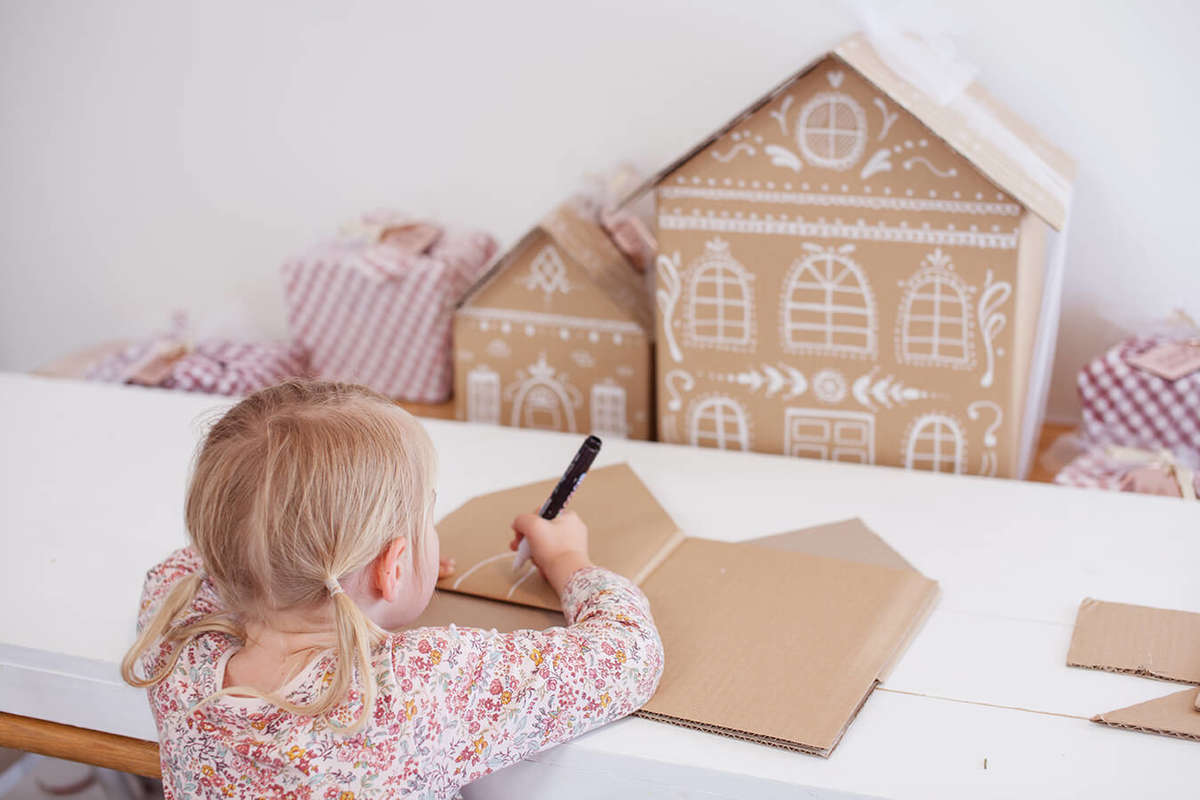 5) Using the other box (size #2) we used a piece that already had a fold to make the roof. These boxes fit well together for the roof size, just cutting off the extra flaps etc. Decorate your roof.
6) Add your gift or treats inside. We stuffed it with tissue paper to make the opening extra fun.
7) Pop on the roof and secure with a large ribbon and gift tag!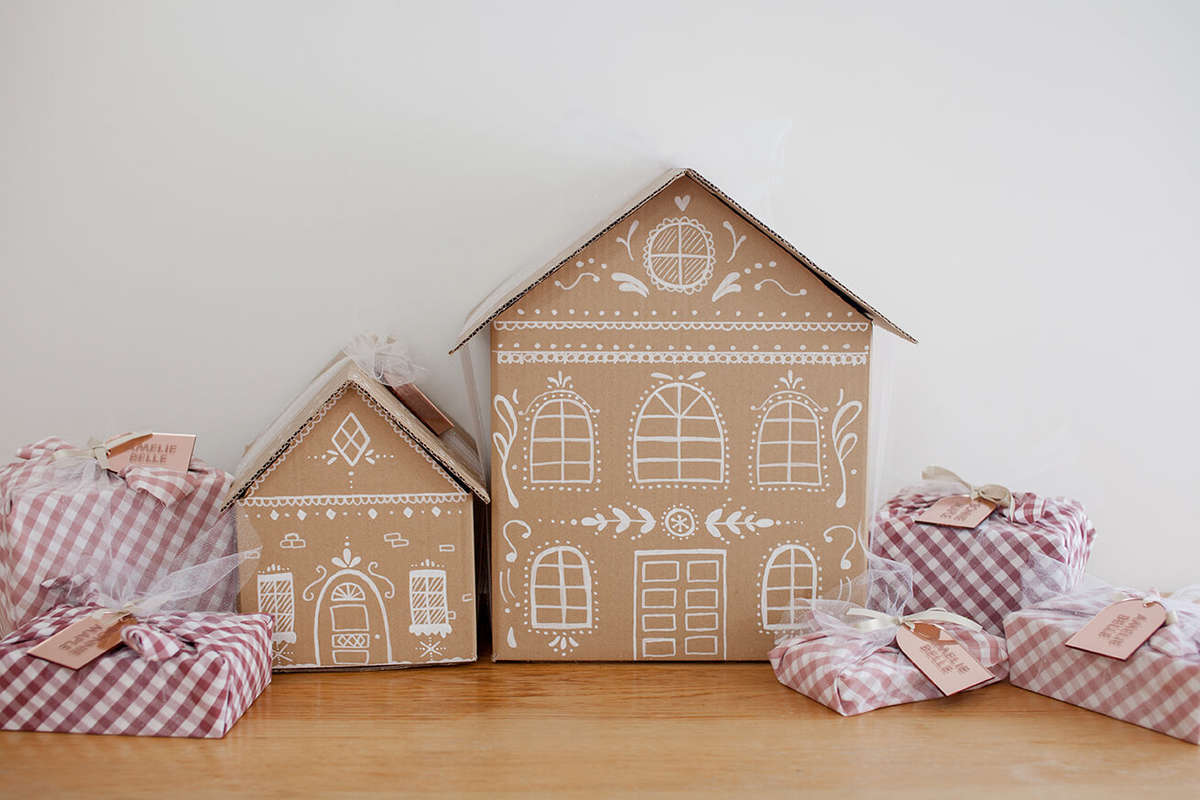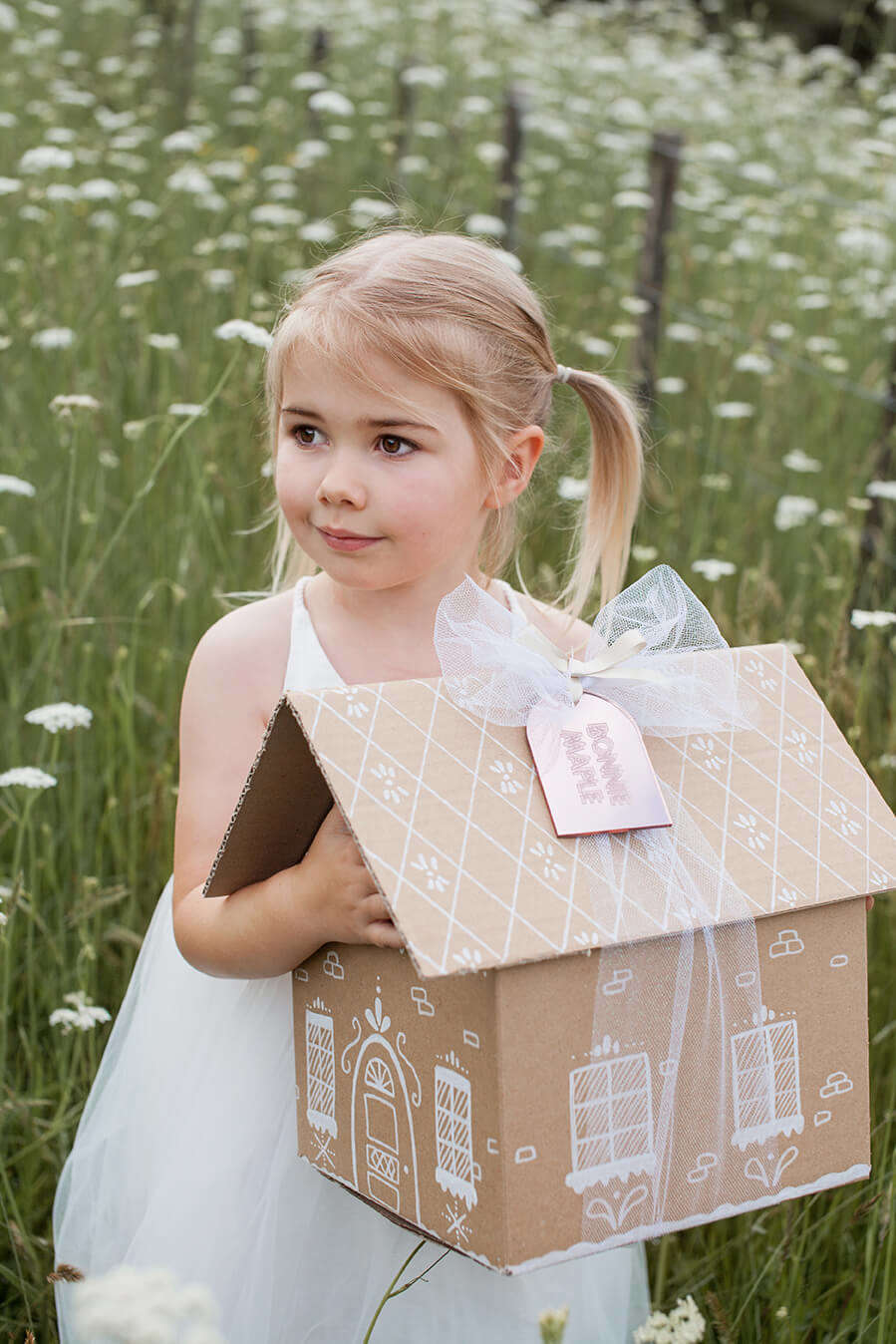 This beautiful craft is bought to us by Jess who is a clever Mama of two little girls, Amelie & Bonnie. She is always coming up with the sweetest crafts and activities for her little girls to do. You can follow her on Instagram over at
@uponamedow

Leave a comment