April 09, 2022
Little Loves
Hoppy Easter Party!
Hop into the magic of Easter with this beautiful party put together by Courtney for her three little ones, Rocco, India and Arrow. Courtney is forever creating magical parties for her children's birthday's and special occasions and we just HAD to share this one with you!

We caught up with the lovely Courtney to find out what inspired this gorgeous Easter celebration...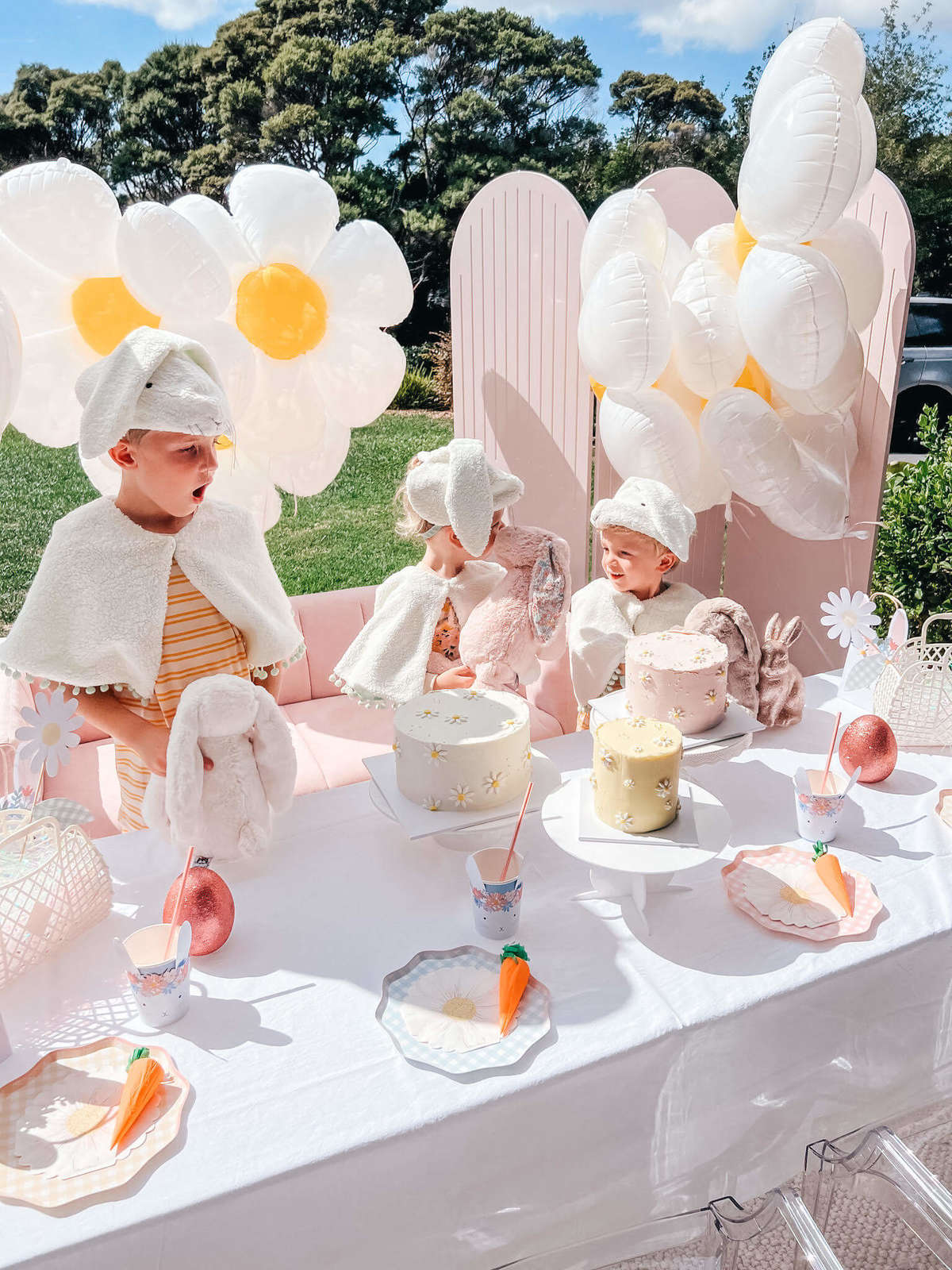 An Easter Party! That's such a cute idea. Where did you get your inspiration from?
Thank you! Each year we have made it a tradition to celebrate the holidays. I tend to get my inspiration for the parties from within - my ideas come from colour ways I'm into or things I think would look beautiful and be fun. When I think Easter I think florals and pastel colours and as Easter is getting closer I tend to ask my kids what they think would be fun too so I draw inspiration from their ideas too.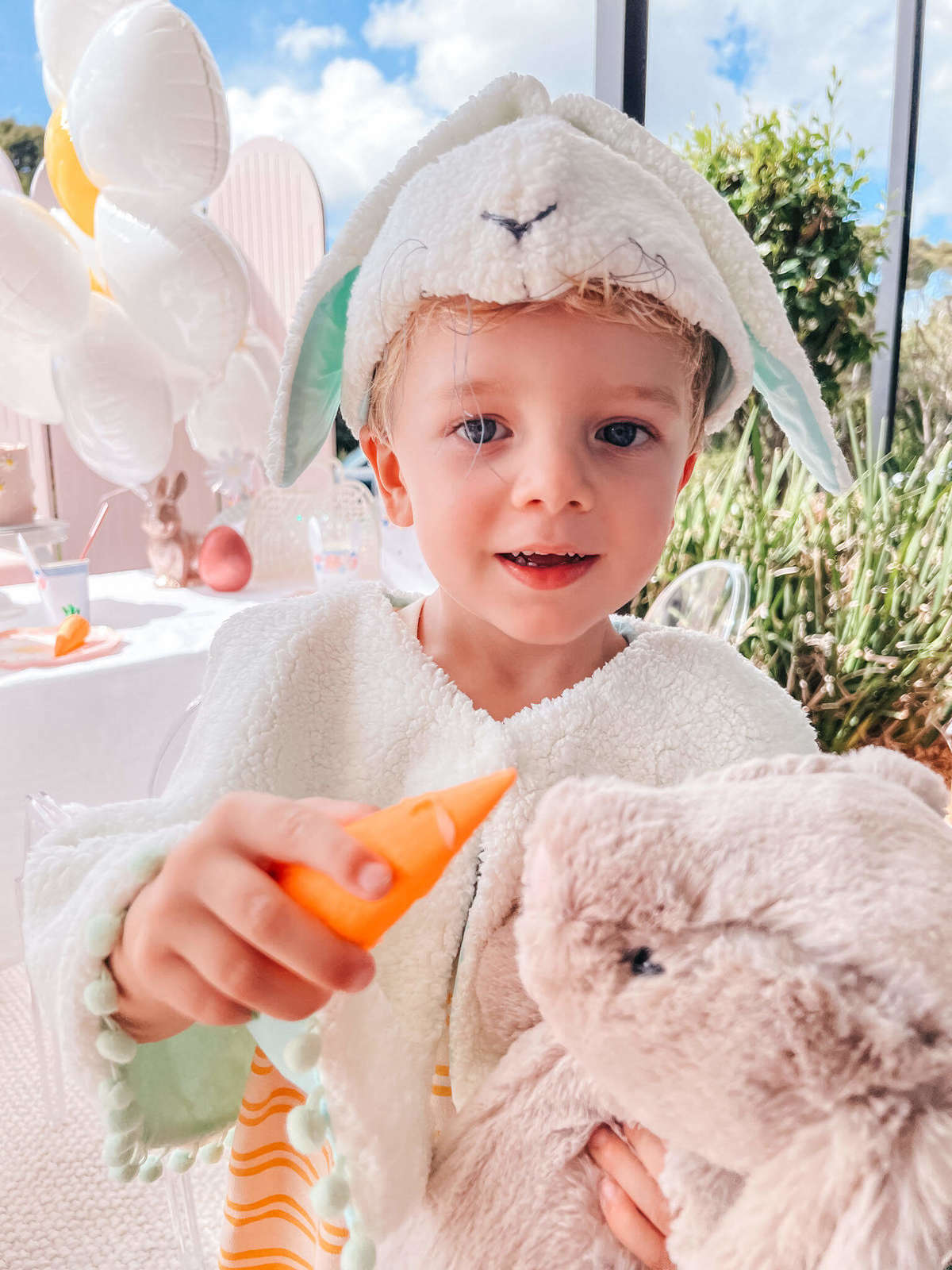 What are your three top must have party supplies?
My three top must have party supplies would be balloons - they can be a really inexpensive way of creating a really magical scene. Tableware is key for the perfect table setup and a themed costume for the kids! It adds that touch of magic and gets them really involved.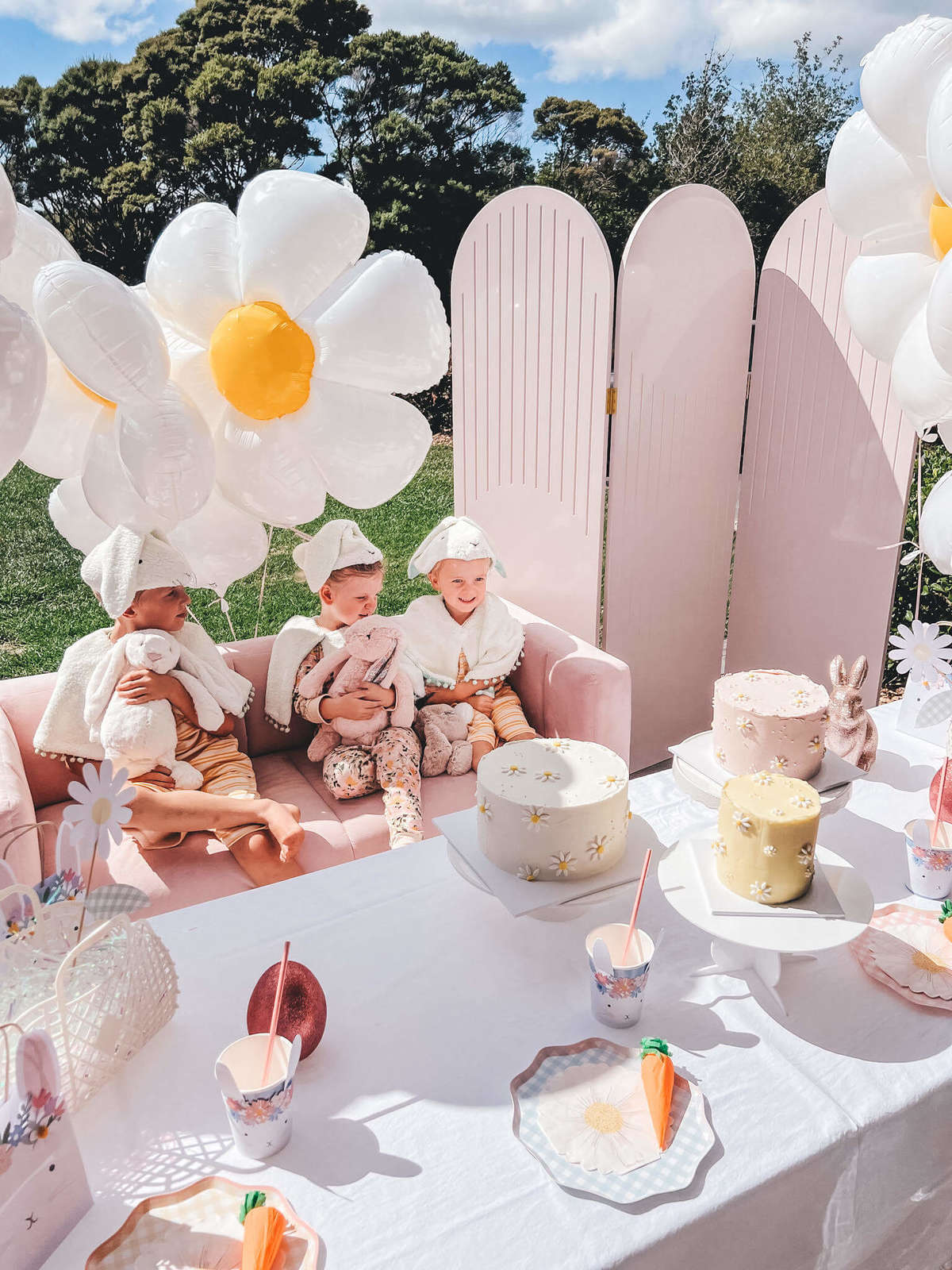 What is your favourite thing about throwing a party?
My favourite thing about throwing a party is my three kids reactions to what I put together for them. The magic and wonder in their eyes and the excitement it brings really makes for those beautiful memories. It really brings out their imaginations and we have so much fun celebrating as a family.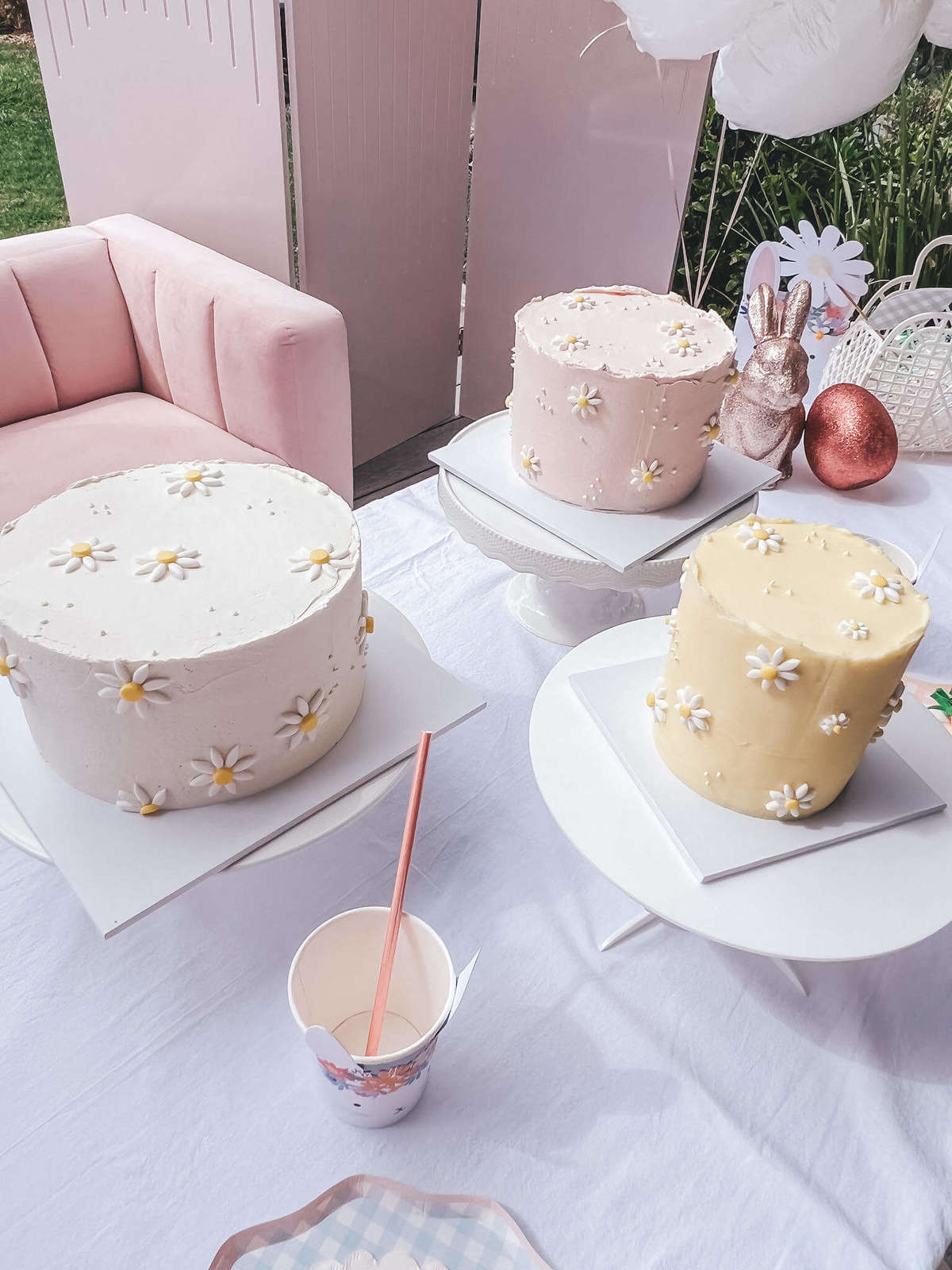 What is your kids favourite part?
My kids favourite part would have to be the cake haha. I mean what kid doesn't love cake!?
They also love the balloons. I would also have to say that the costumes bring out their imaginations and it's really cute to watch! I love watching the games they start to play - they really get into character and it's lots of fun.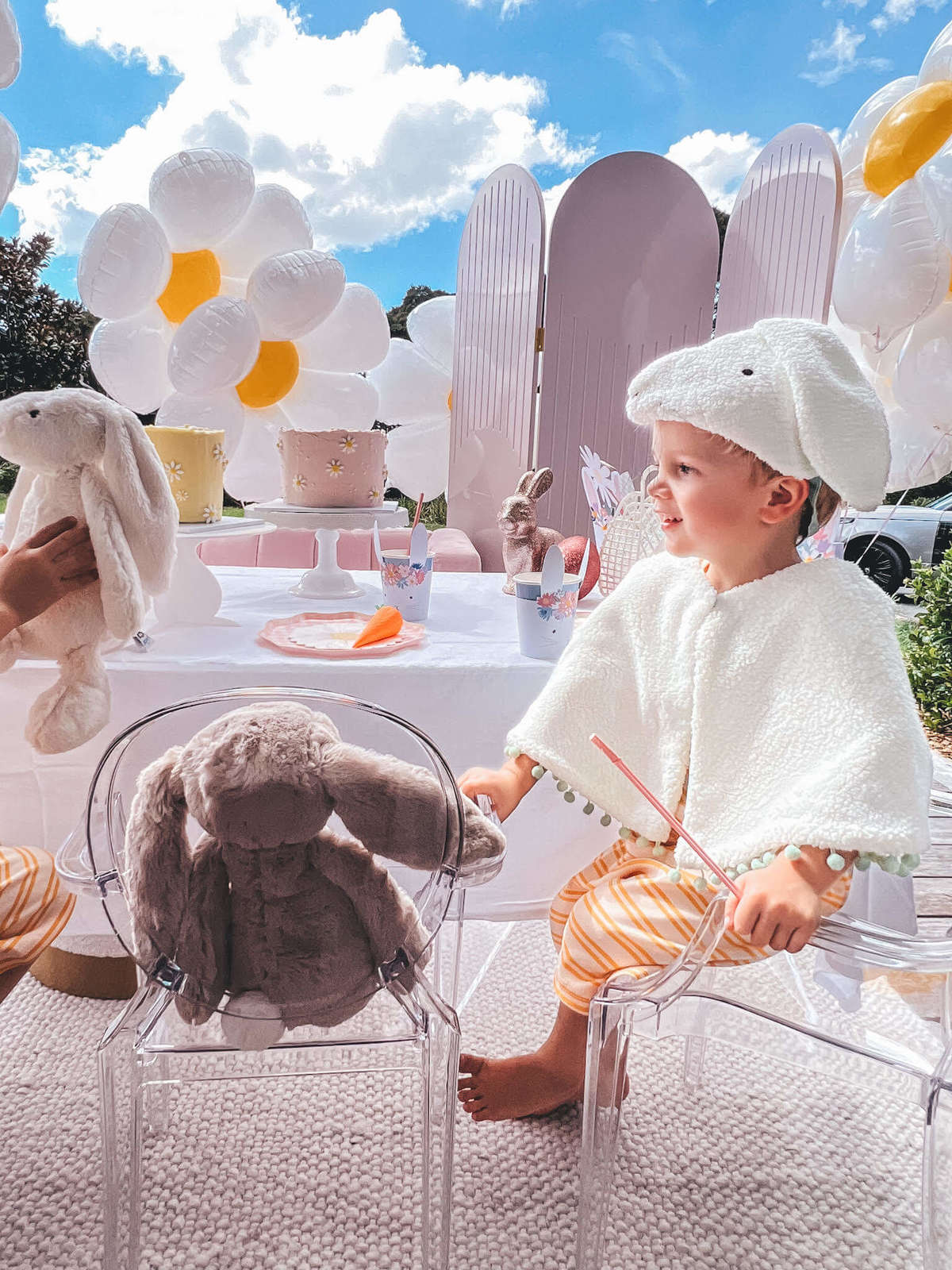 Where are the beautiful cakes from?
The beautiful cakes are from Ann Bates Cakes. I go to her for all my kids birthday cakes and for the holiday cakes such as these Easter cakes. She has such an amazing attention to detail and never disappoints - I'm always very happy.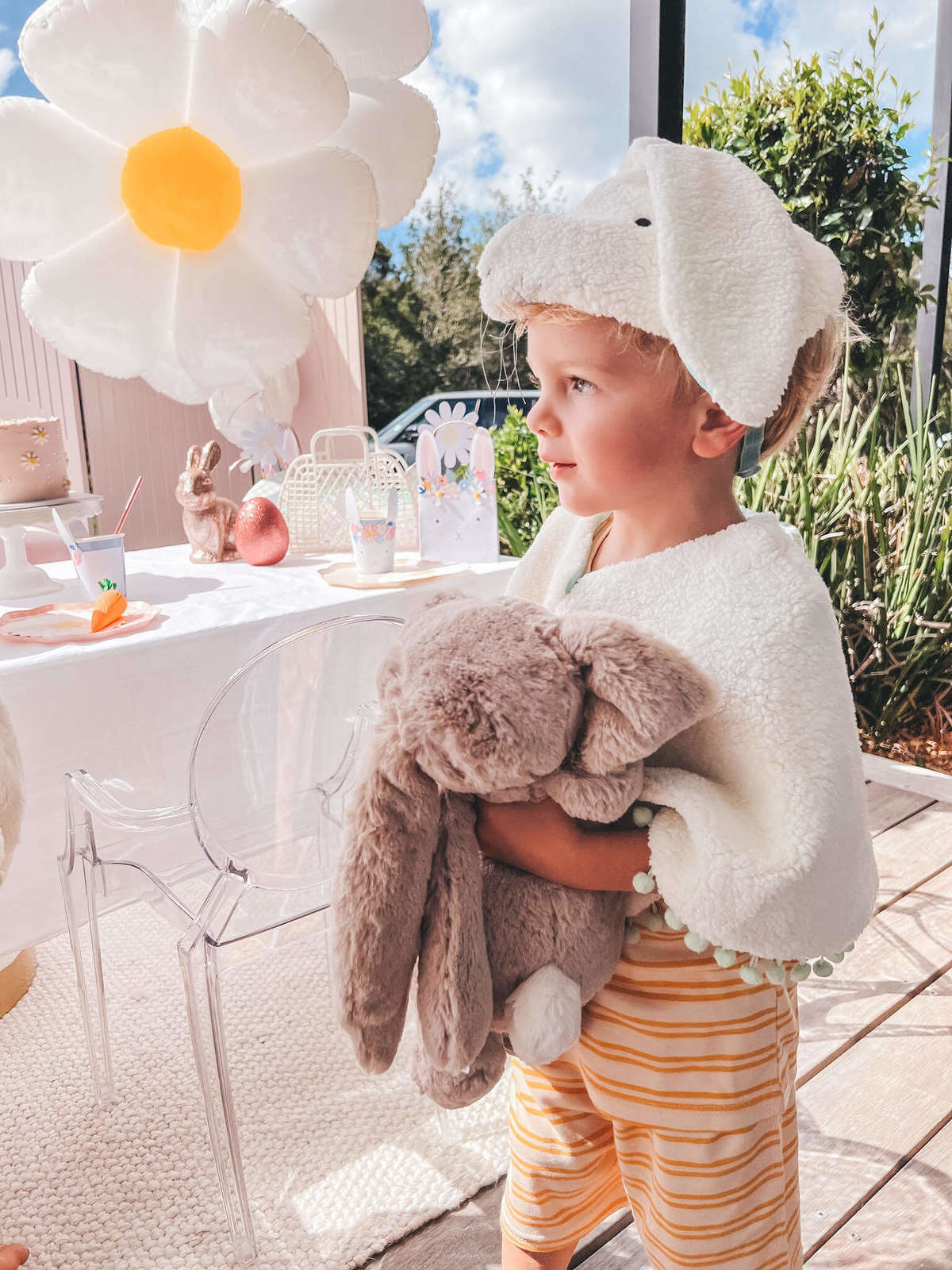 Shop the Look
Leave a comment