When I asked you as a collective group of mothers to share your thoughts on motherhood I thought it would be a sweet way to celebrate Mother's day. But my goodness I have been so blown away by all of the beautiful and heartfelt insights you have shared. Your moments of tears, love, laughter, heartache, wisdom, and magic paint the perfect picture of motherhood.
I feel so humbled to share just a few of these beautiful moments with you all.

Leila x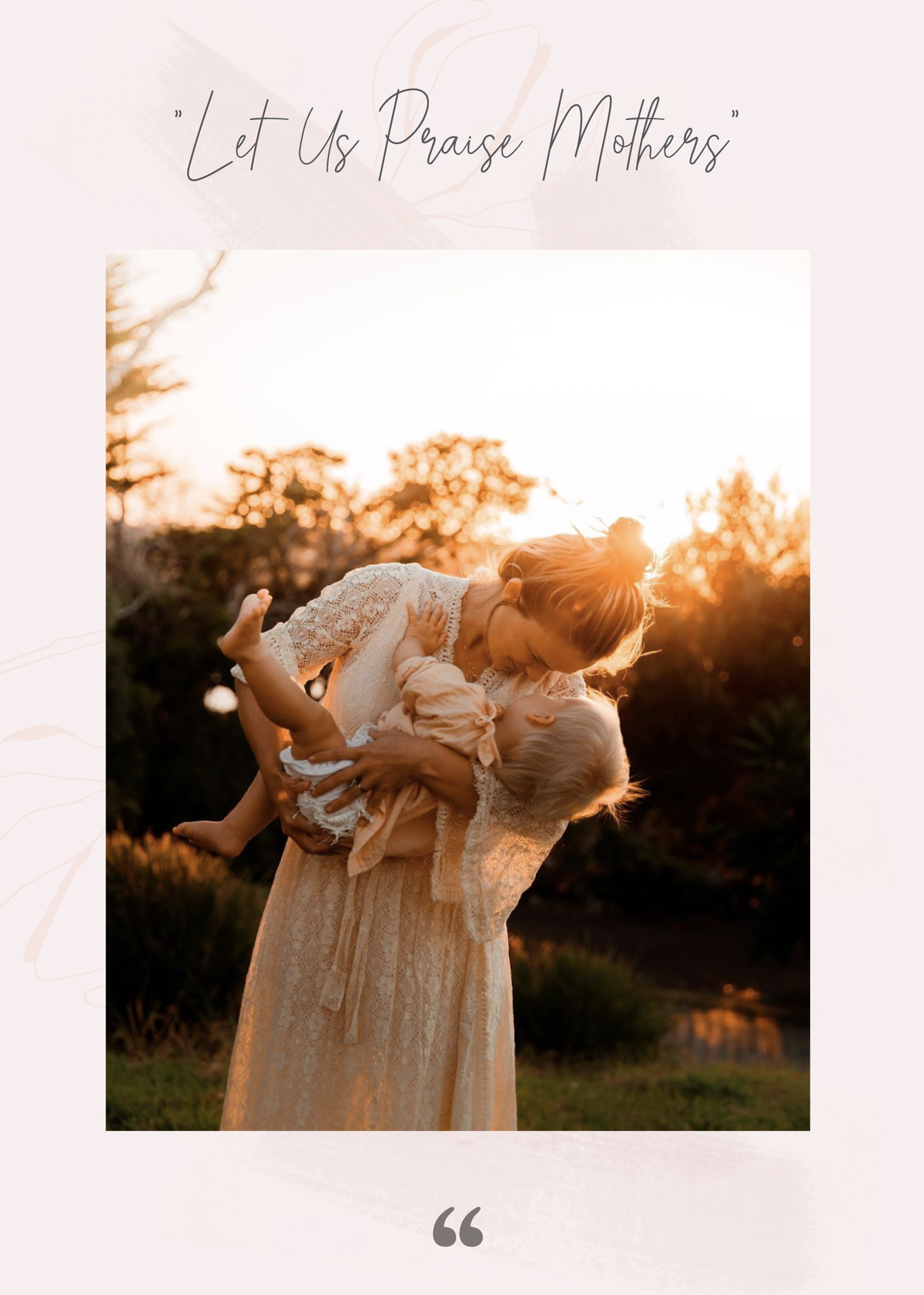 I haven't given up my life to raise my children. I have chosen it. Why does society praise heroes, fire fighters, social workers, but being a stay at home Mum, having a good marriage etc is not considered important? Mothers lay down their life daily to love, clean, feed, and raise these little humans. "Just "being a mother is not an outdated path. These children are my legacy and I will never regret the time I get to spend teaching, loving and caring for these little humans.

Lavara x

- Mother to Zyla, Jirah, & Amelie -
-
@lavara_photography
-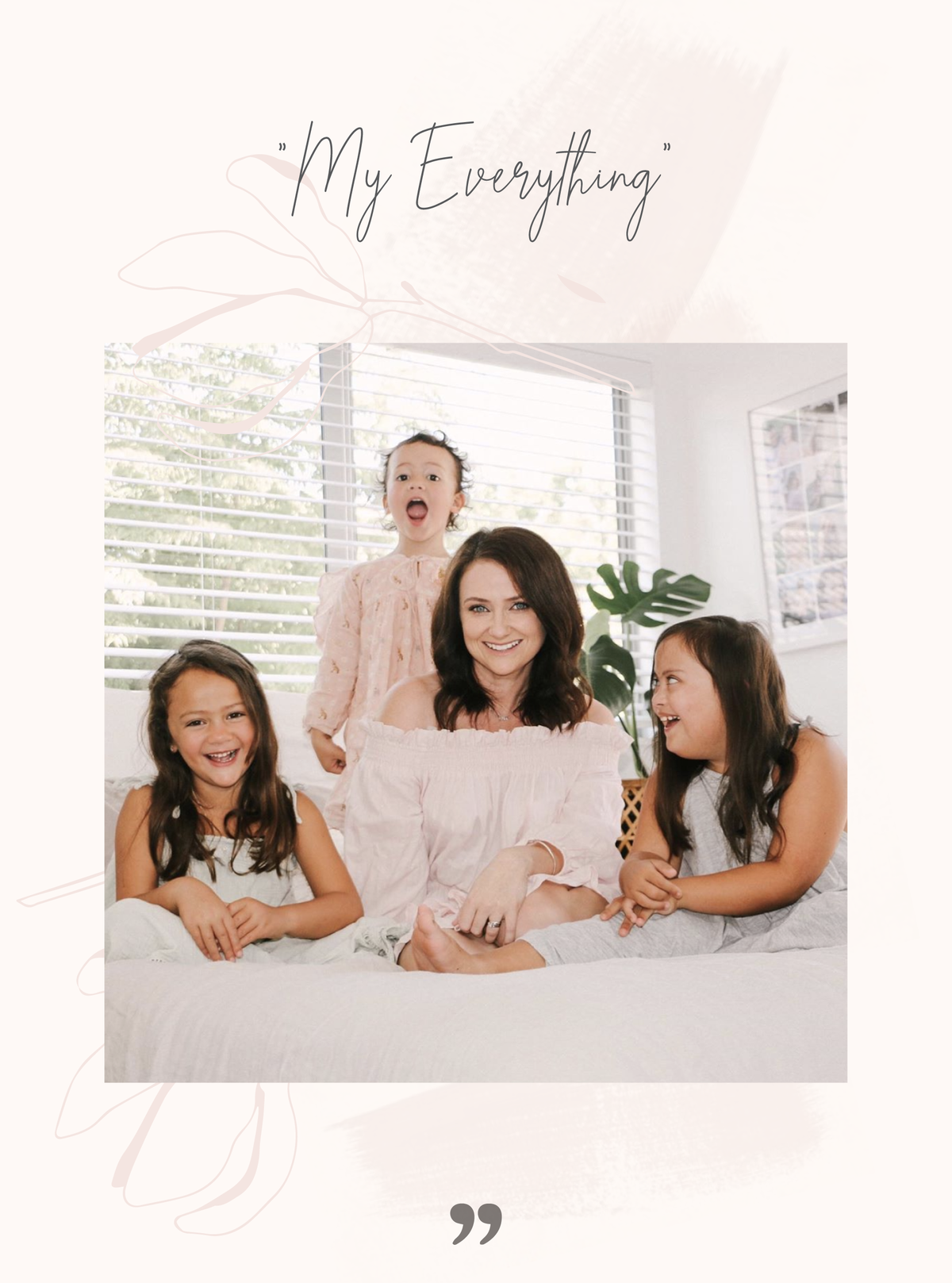 Motherhood, the most challenging yet rewarding of roles. I have never experienced such highs and such heart aching lows before coming a mother.

Motherhood means pure unconditional love. It means having fun and living for more than just yourself. Being brave when you don't want to be and fighting for the needs of your children, when all you want is to not have to. I am so happy to have these three little girls, they (and their daddy) are my everything.

Tamarah x

- Mother to Taya, Stevie, & Vogue -
-
@tamarah.whittaker
-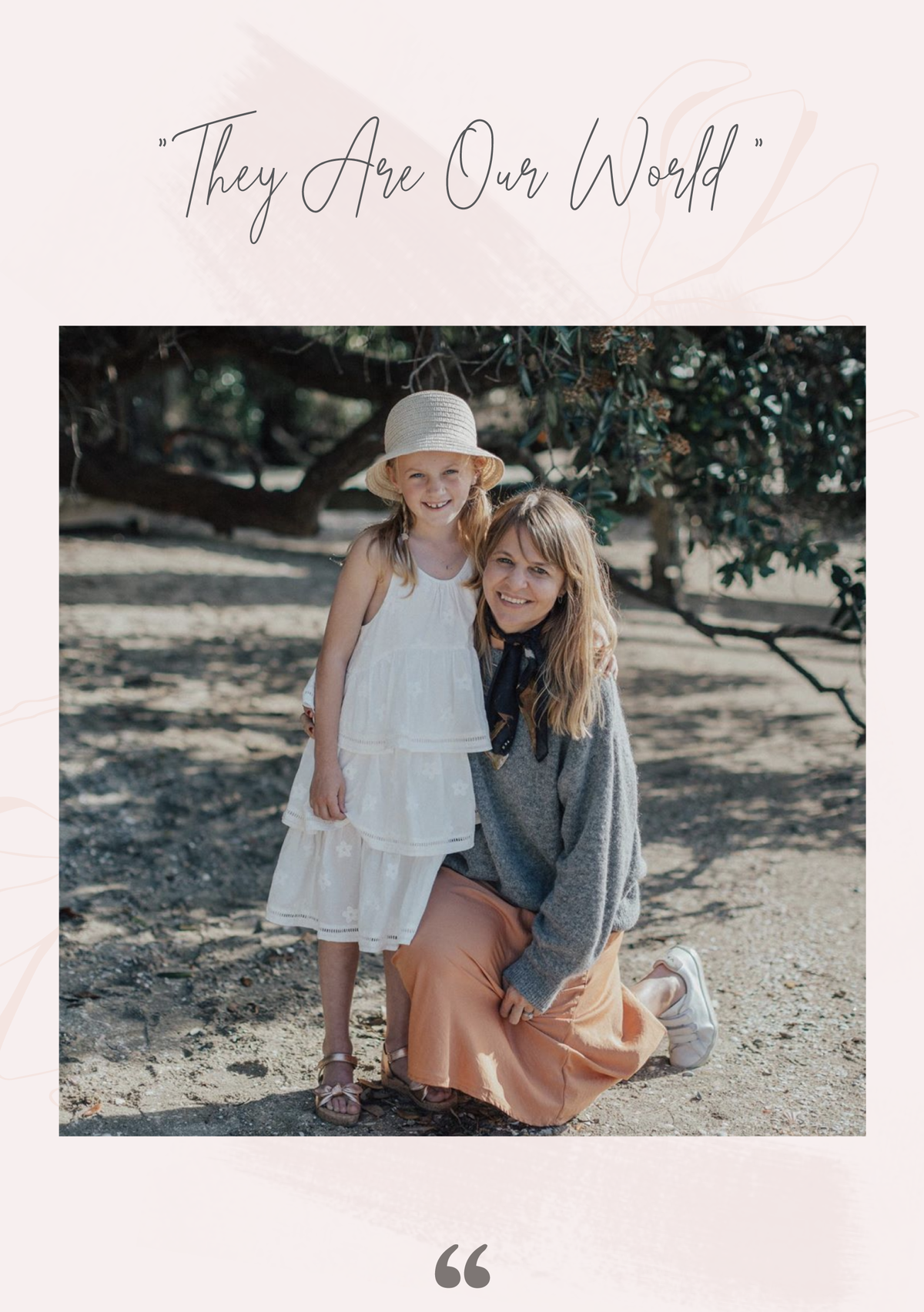 All I ever wanted was to be a Mum. Our twins are our world & they keep us on our toes. Seeing Sophie & Henry healthy & happy is when I'm at my happiest too.

Belinda x

- Mother to Sophie & Henry -
-
Owner of S O P H I E store
-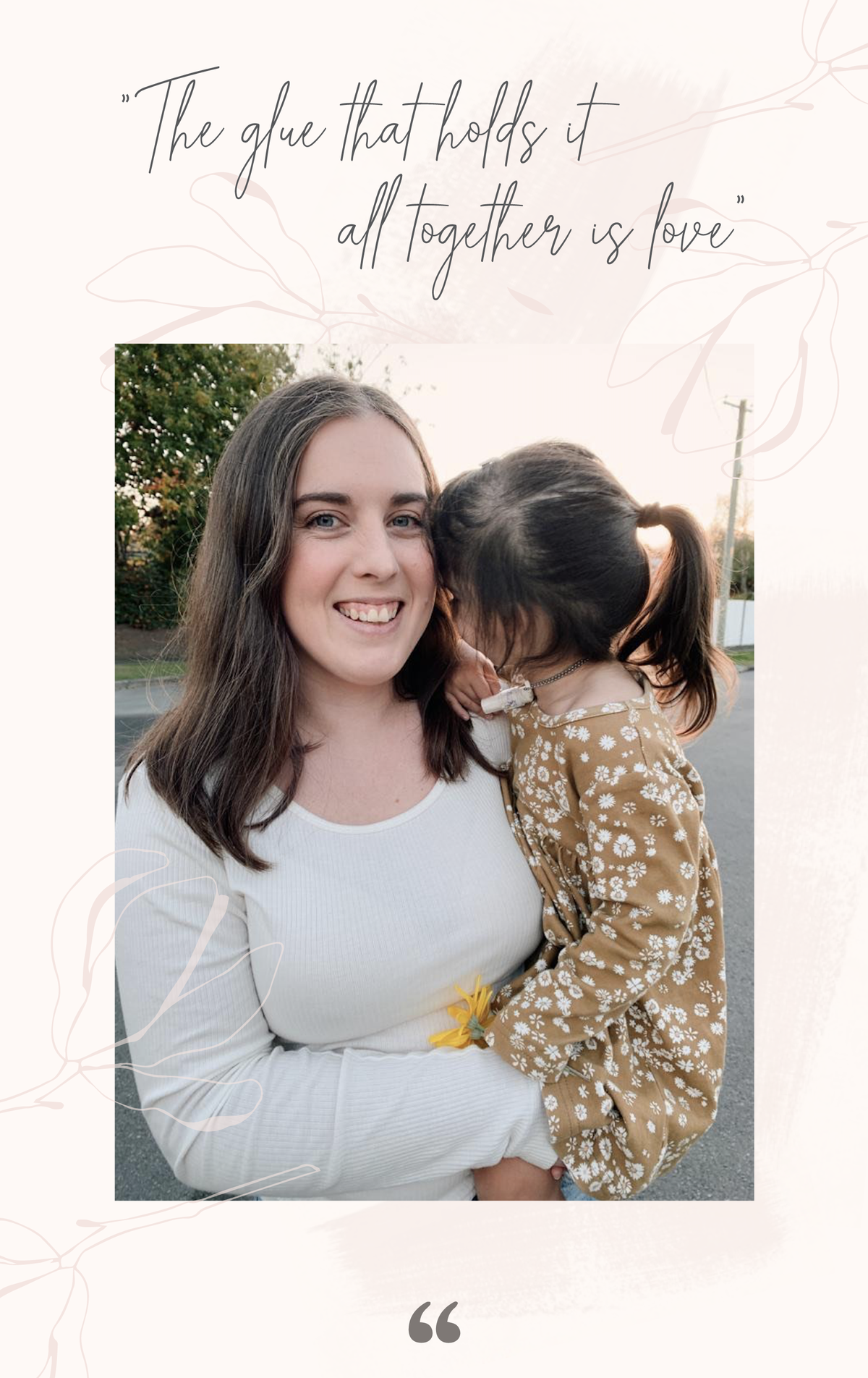 I've wanted to be a mother for as long as I can remember. It's what I looked forward to in life the most. When I imagined it, it looked like what I knew from my childhood. And the reality is different.

My experience of Motherhood is tougher, deeper and requires more resilience than I could have ever imagined. I've had to learn how to become a nurse, learn a new language in order to communicate with Nova and create a home where she can communicate with us. It's not perfect, it's hard and messy and frustrating and beautiful and funny all rolled together. There are days where it feels too much and others which are bright and full of life.

I'm learning grit from my daughter, her determination and strength (which were there from day one as she fought to stay alive) can be challenging in a 3 year old! But each day we grow and learn together, knowing we can do hard things, and the glue that holds it all together is love.

Acacia x

- Mother to Nova -
-
@missnovajoy
-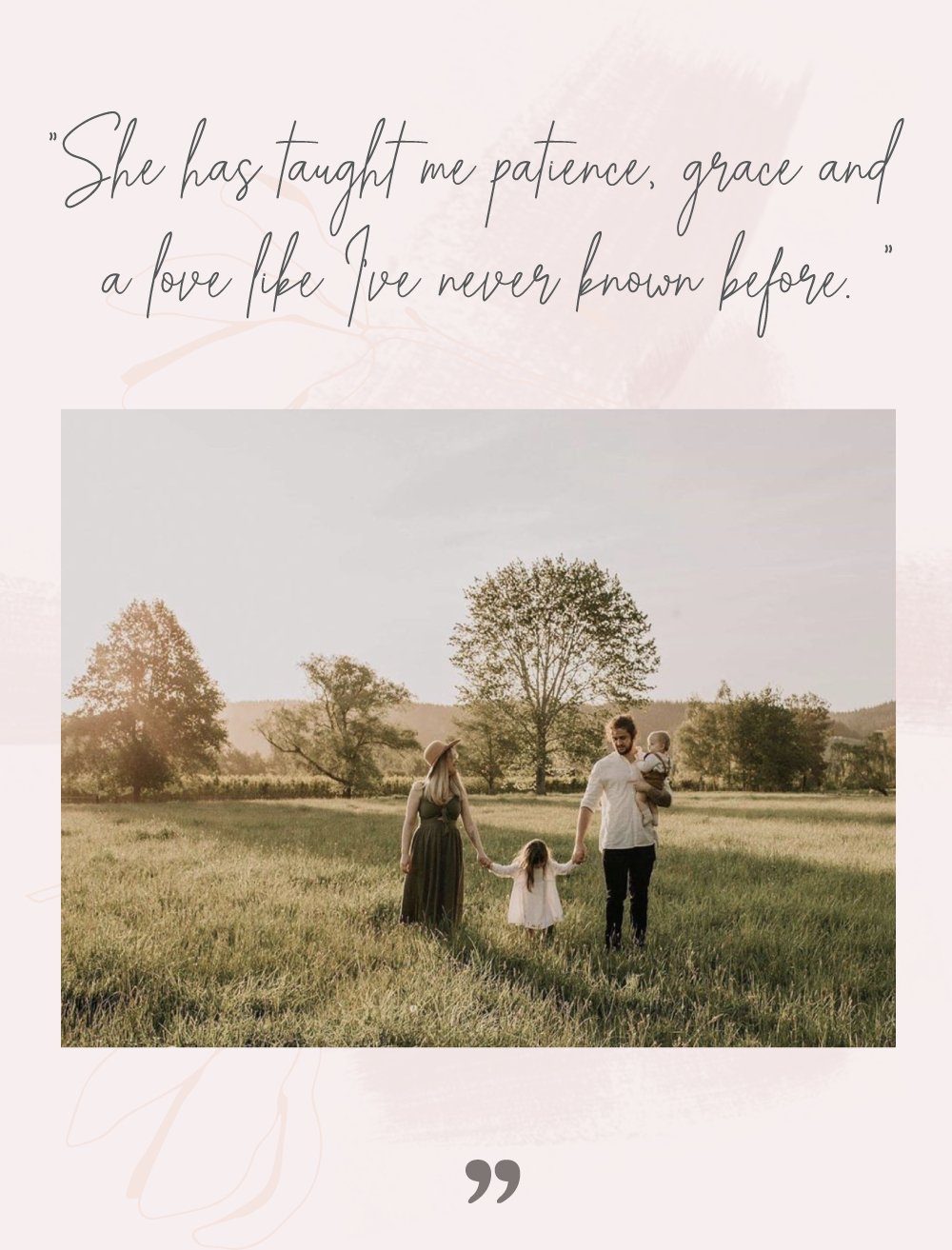 I became a mum at 18. I have grown up with my child who I feel is the closest thing I have to a best friend. She has taught me patience, grace and a love like I've never known before.

Being a mother is the one thing I felt destined to do from when I was a young child myself. It exhausts me more than anything ever has but every night when my kids are in bed I miss their little faces and look forward to seeing them the next morning!

I don't know where I'd be without my kids and I'm so excited to grow up with them.

Fi x

- Mother to Everleigh, Tatum, and Briar -
-
@fi.vanstaden
-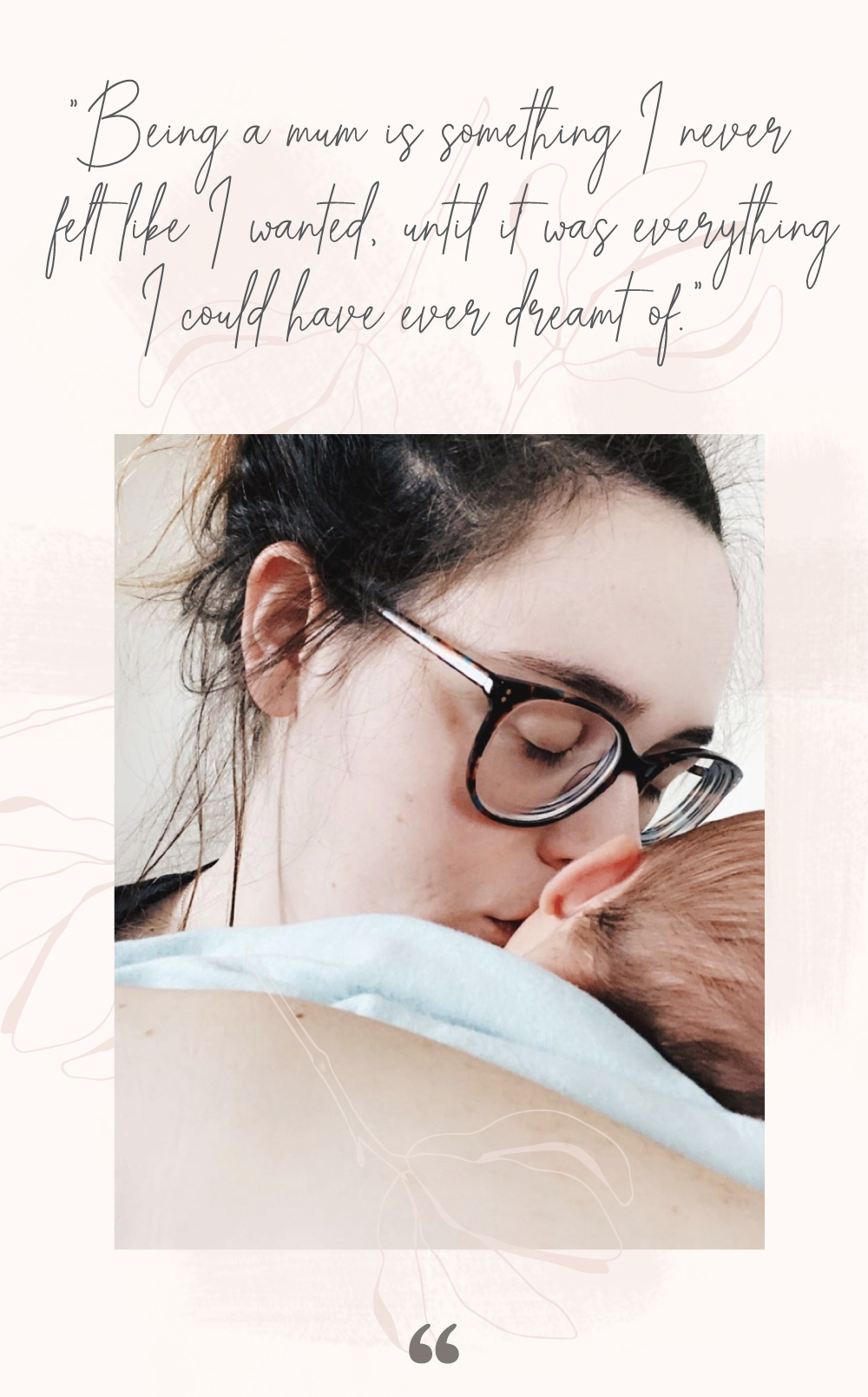 It's amazing how much motherhood changes you and I'll never take for granted the person I've become, being a mum has given me a purpose and reason to get up in the morning.

Being a mum is something I never felt like I wanted, until it was everything I could have ever dreamt of.

This photo was taken on a hard day, I was struggling with a newborn and a toddler and it all just caught up with me at once. As hard as it gets I have to remind myself this chaos won't last forever, and even on the hardest of days the sun will rise and everything will be okay.

Life is full on, I never imagined how hard it would be with one child let alone two. I have to constantly remind myself why I'm doing this, to raise two kind beautiful girls who are caring to others and help make the world a better place.

When Indiana met Isabella for the first time the feeling of love was so overwhelming, they had a instant connection & bond. Indies love for her sister is so powerful and makes me feel so happy and proud that I'm raising such a kind little girl.

These are all my magic mama moments.

Mia x

- Mother to Indiana & Isabella -
-
@miamcvicar
-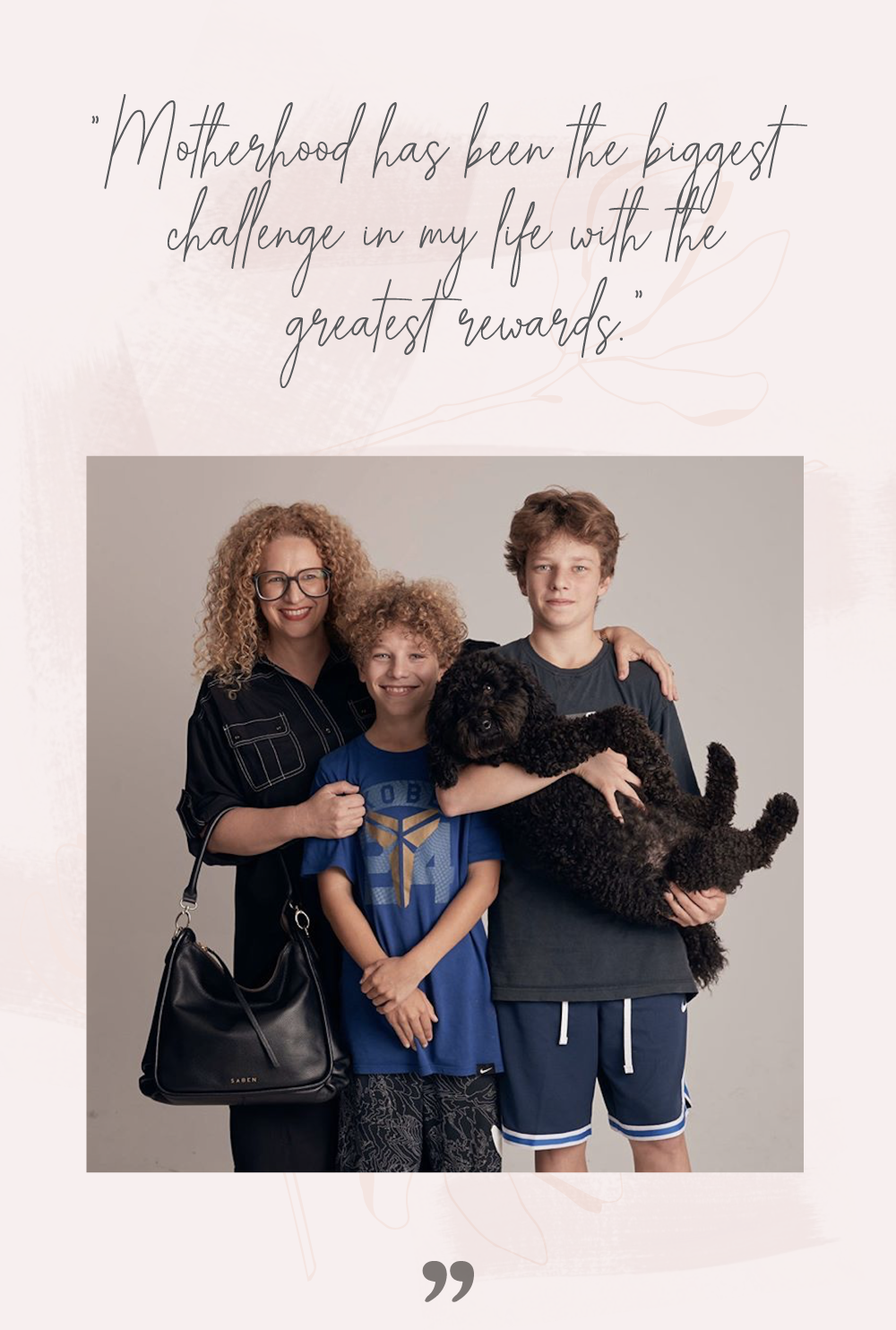 Motherhood has been the biggest challenge in my life with the greatest rewards.
It has frightened me and made me brave, it has confused me and taught me life lessons, it has made me hold my kids tight yet understand how important it is to let them go.
Motherhood continuously breaks my heart and mends it, sometimes at the same time. Which seems to have had the effect of making my heart bigger, stronger, and pound louder.
Roanne x
- Mother to Jack & Adam -
-
Owner of Saben
-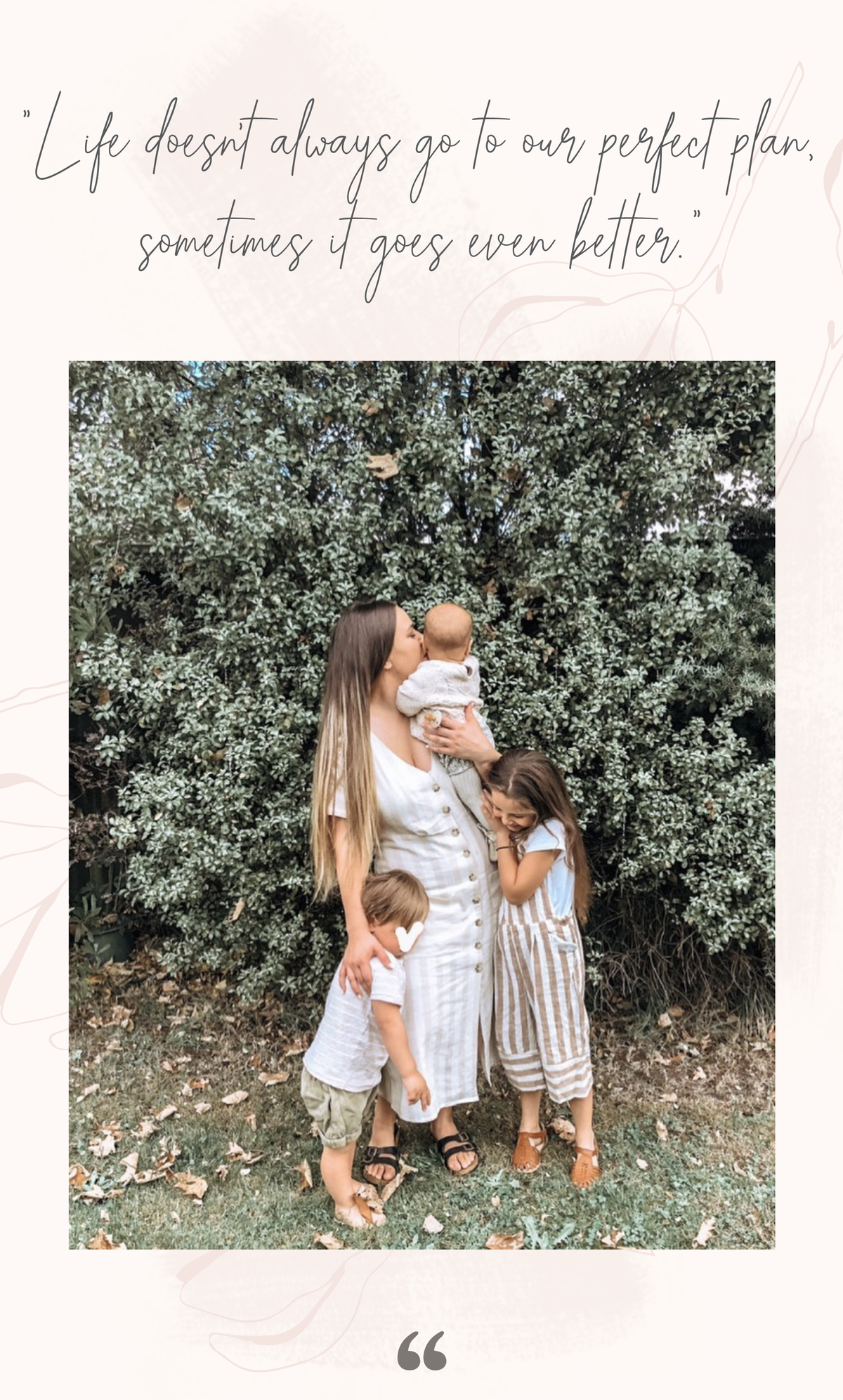 Heya I'm Ty/Tylah. I'm 23 years old, wifey to T and mama to 3 beaut babies who came to us through foster care. Here's a real condensed version of our journey.
.
T & I were married at 19. Shortly after we returned from honeymoon, our duo turned into a trio with the arrival of the cutest lil 3 year old we've ever known. She's our OG Babe, our Sweet D and our greatest dream come true. Her beauty radiates from within and she makes me so proud, everyday. She's seven now, insanely creative and has the kindest heart - to know her is to love her. We recently celebrated our 4 year anniversary with her and I'm so grateful for all the time we've had together, and the privilege it is to be her mama.
.
Approximately a year and a half later, at the end of 2017, we became a family of four when we welcomed Sweet D's day old baby brother into our family. He's our Wilde Boy and is the greatest surprise of my life - I never thought I'd be a boy mama but here I am, and loving every minute with him! He brings out the crazy in us all and has us giggling and laughing our days away at his cheeky antics! He's a bundle of fun and makes my heart burst! He's my "best buddy" and the most beautiful boy in the "ho wewld" (whole world).
.
In mid Feb of this year, we said yes to a third addition, our 5 month old honey girl. And surprise surprise we fell head over heels in love with her happy, calm and delightful nature in a matter of days. She's the smiliest babe we've ever known and has us pinching ourselves and wondering how we got so lucky in love! She's the most perfect fit for us, and brings so much joy to our hearts. We're not sure how long we'll have together, so we're loving on her as much as we can for as long as we can and hoping for the very best outcome for her.
.
That's a super speedy rundown of our journey so far. We always knew we wanted to foster, but we thought we'd start after study, careers, travel and buying our first home. We ended up starting before all of those things, 5yrs before we planned, and have zero regrets! Life doesn't always go to our perfect plan, sometimes it goes even better.

Tylah x

- Mother to Sweet D, Wilde Boy, & Honey Girl -
-
@readymadefamily
-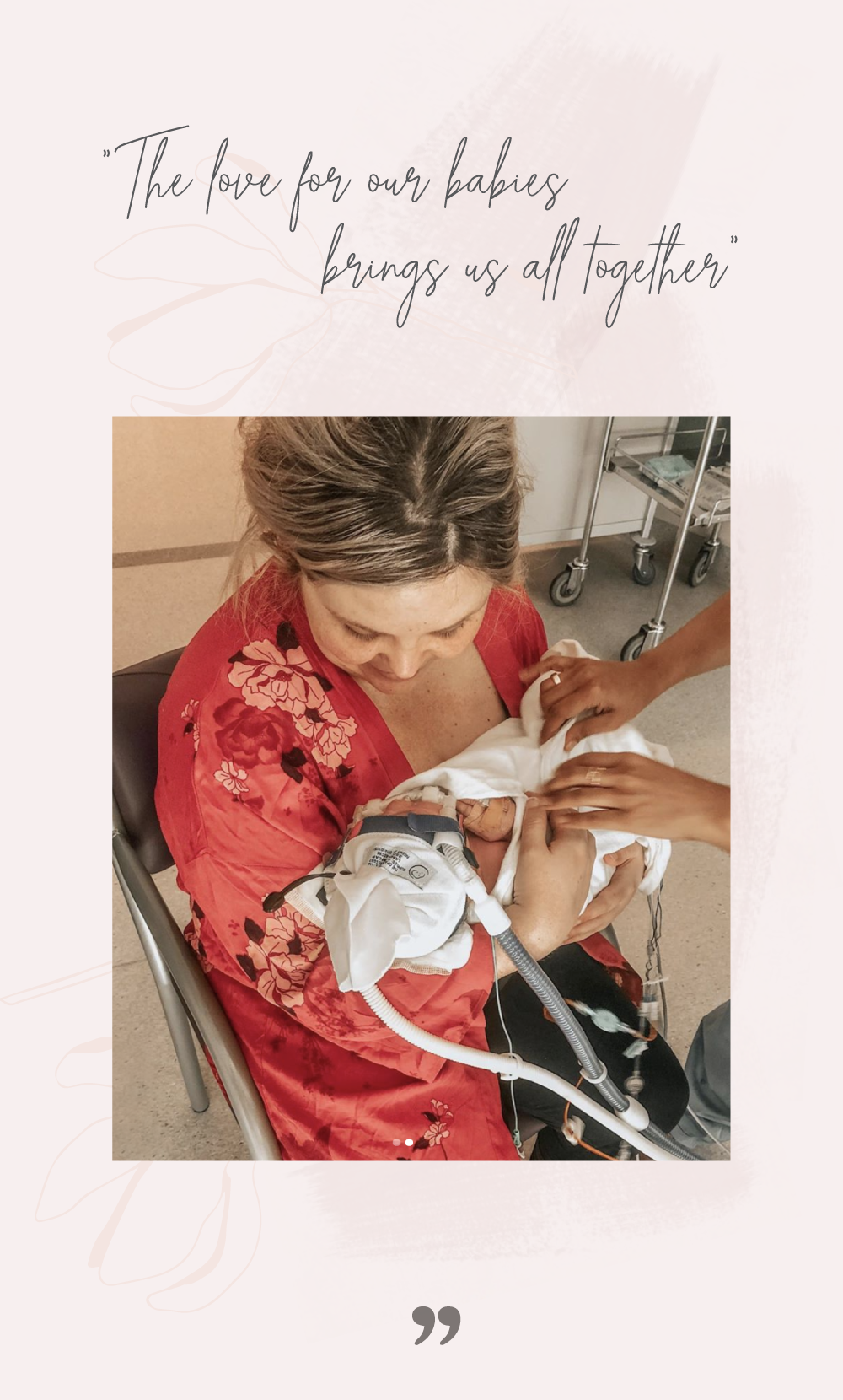 The first photo I had my with my little Autumn and after 12 days the first time I got to hold her! This was my most magical experience. At the start it seemed I would never get the opportunity but against all odds I got what every mama wants a first time cuddle. My heart nearly exploded and I felt like a real mum!

Not all mums share the same journey through pregnancy, birth and the years to come but the love for our babies brings us all together. Don't get me wrong the tears, meltdowns, sleepless nights are not so magical! But it's the things that happen in between those moments, the giggles, the smiles, and the funny little things our children do that make motherhood as a whole so magical.

Calico x

- Mother to Autumn -
-
@calico_cherie
-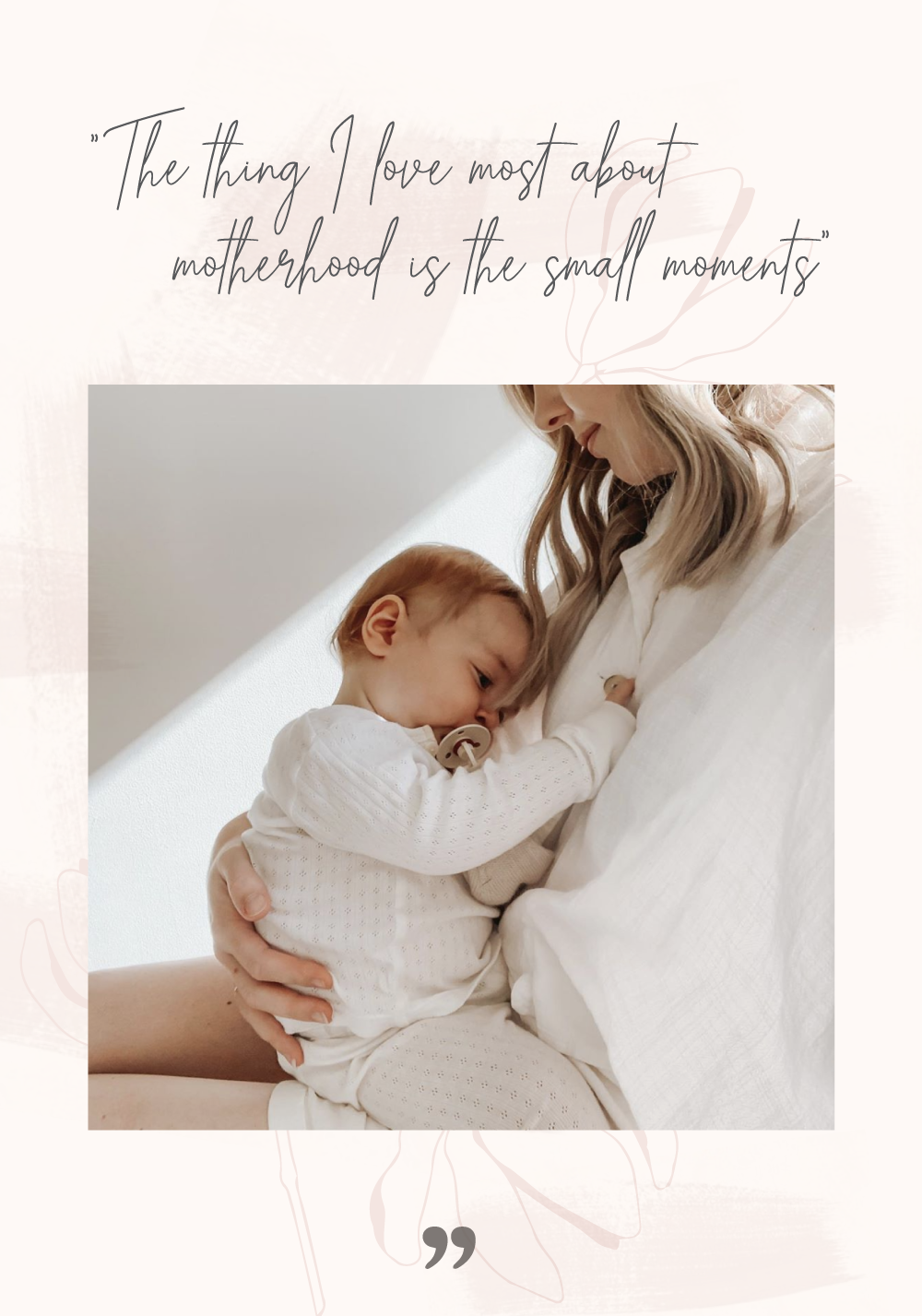 My motherhood journey didn't start the way I had always dreamed of it starting. I was young when I fell pregnant with Mila. I was at a point in my life where I was a little bit lost and I didn't really have a strong pull towards anything. I was worried my whole pregnancy, wondering if I was going to be able to support her on my own and put a roof over her head.
My beautiful Mila was born and all my worries were instantly gone. I remember looking at her and thinking 'You are my purpose, we will get through this'. And we did. It was just Mila and I on our own for a number of years before I met Dan. I loved the time we had together and all the special memories we share. We were each other's rocks and now have a very special bond because of it. I still sometimes sneak into her bed for a snuggle when I am feeling a little down. Mila changed my life and made me the Mum that I am today and I will be forever grateful for her.
Little Hugo came along last year and it has been a very different experience for me, I am raising him in a family and we couldn't be happier. Hugo is such a happy and content boy and we just adore him.
The thing I love most about motherhood is the small moments, going to watch Mila perform at her school assembly or get an award, watching Hugo take his first steps or spending quality time as a family.
I love how motherhood is forever changing and you get to face new challenges and hurdles. I look back to the Mum that I used to be and the Mum that I am now and feel so blessed that I have both Mila and Hugo as the two people that shape me most as a person.

Mikayla x

- Mother to Mila & Hugo -
-
@mikaedmundson
-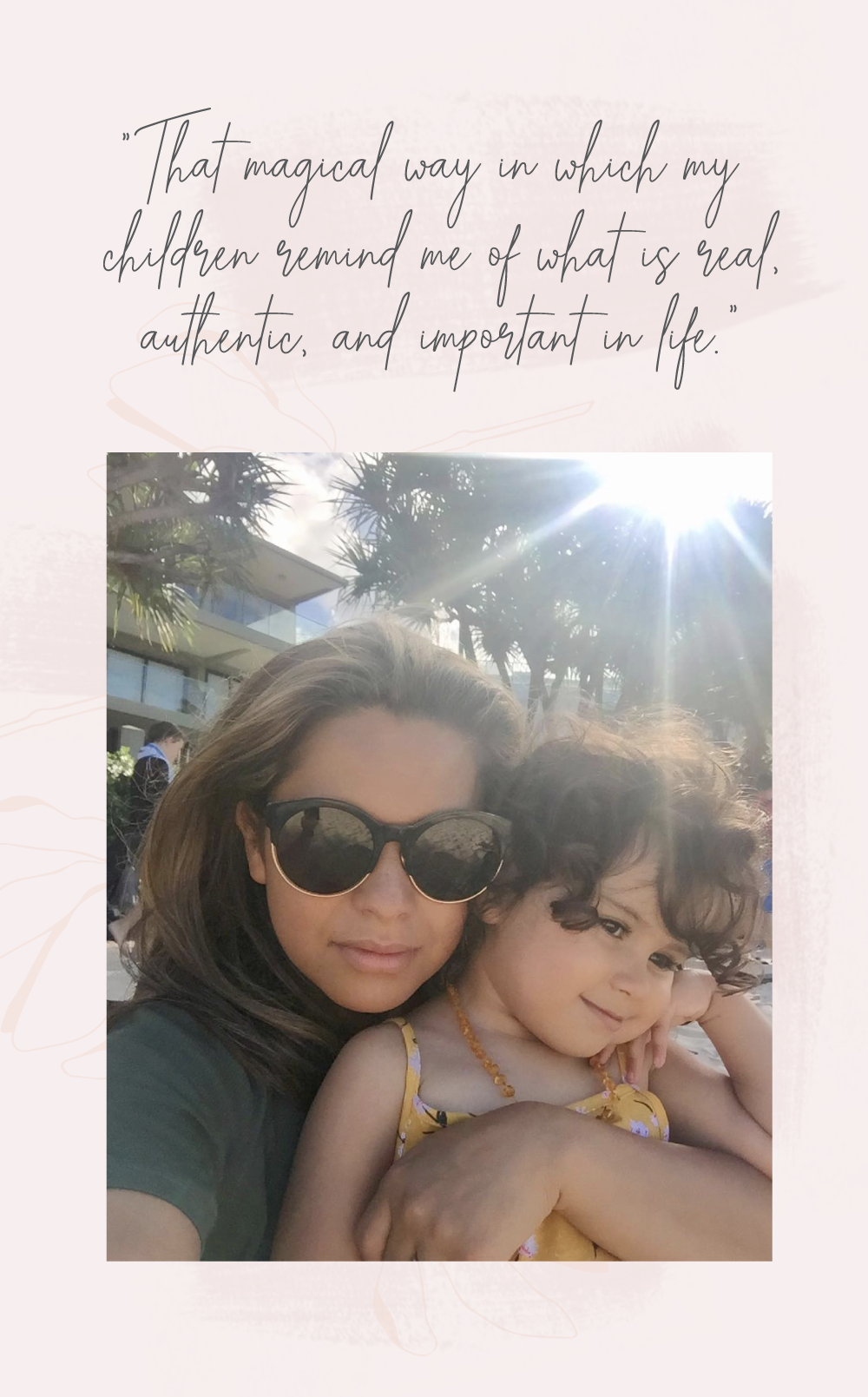 Ciel - "Mama, help me put this on".

As I help her into her second outfit for the day (one of many to come, I'm sure), she looks up at me with her angel face framed by her soft dark curls-
I hug her and kiss her dimpled cheek and say "you are so beautiful!" She looks up at me smiling and says:

. "Girls are not beautiful mama, girls are happy" .

The words of my three year old and the essence of motherhood...
that magical way in which my children remind me of what is real, authentic and important in life.

Today, I hope that just like Ciel YOU are happy.

Grateful to be a Mama to the most beautiful human beings.

Aida x

- Mother to Ciel & Cruz -
-
@aghilton
-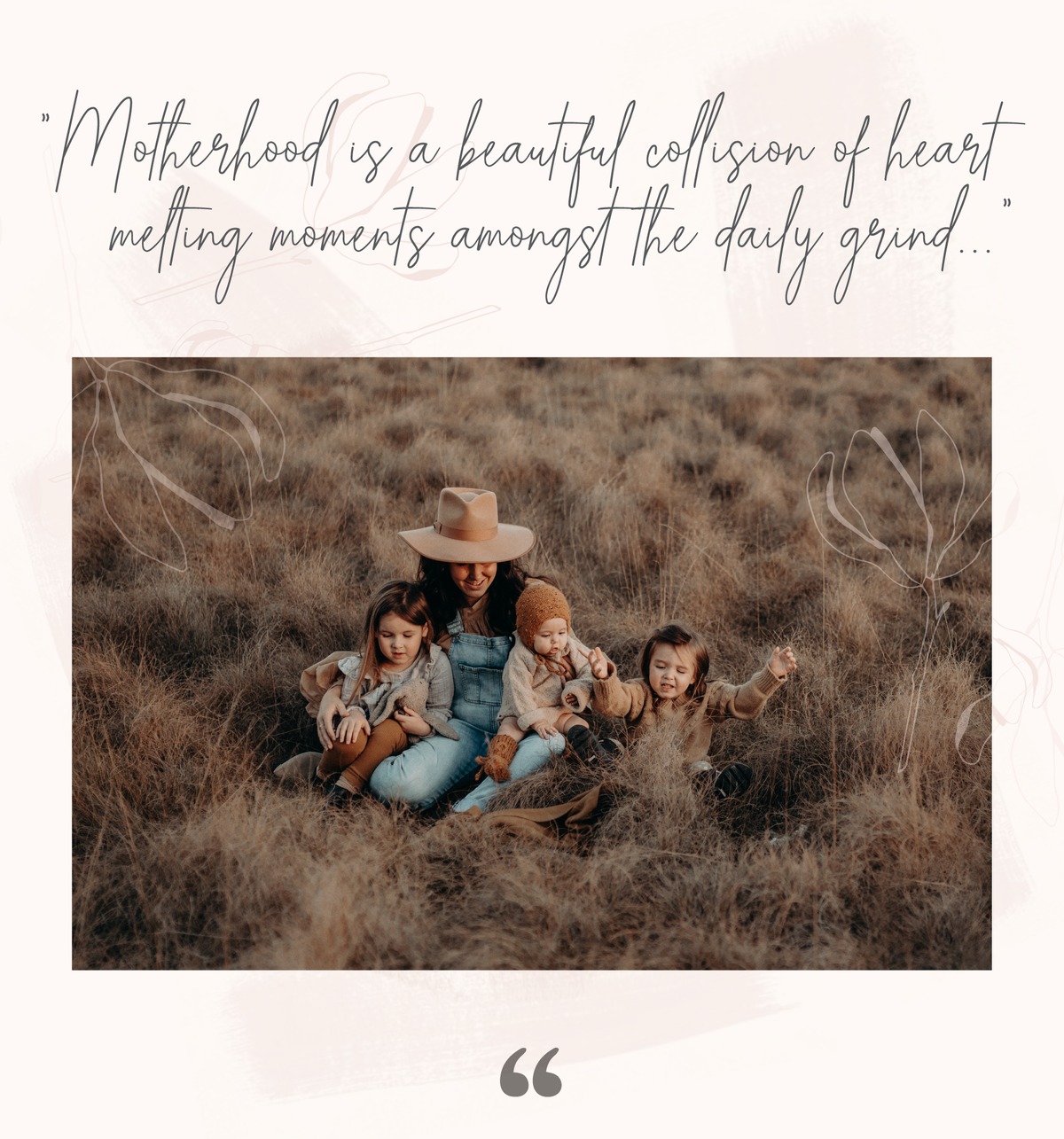 Motherhood is a beautiful collision of heart melting moments amongst the daily grind of all the shoe lace tying, fulfilling the numerous requests for crackers, doll playing and hair brushing and totally the most rewarding calling in life.

Mummas don't get to have enough pics with their little ones as they grow up and that's one thing I'm passionate about, capturing mums with their little ones and documenting special moments for families.

Ses x

- Mother to Georgia, Olivia, & Matilda -
-
Owner of Ses + Jen Captures
-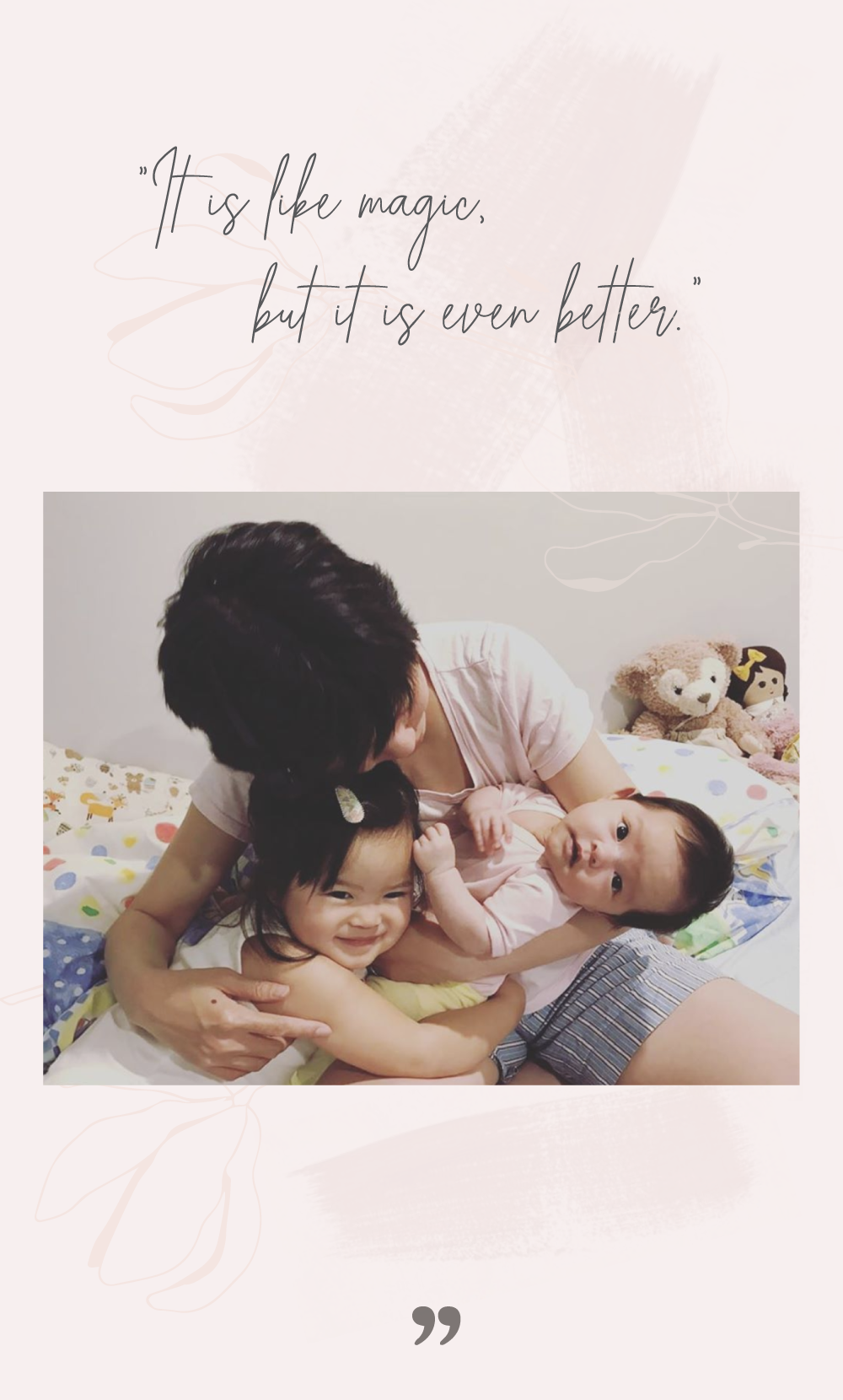 I am celebrating Mother's day after 16 years of trying, 1 year on the IVF Waiting List, 10 egg retrievals, 5 eggs fertilised , 2 good eggs. The first egg was injected into me in 2017 and Sofia Grace was born on the 8.06.17, the other egg was frozen and injected in 2019, and my other miracle, Olivia Ruth was born.
I feel like I have won a jackpot knowing the risk of being a mom at such a mature age, and yet God blessed me with these two healthy, beautiful girls. Everyday I look at them and I still can't believe that I have them in my life, yes it is like magic, but it is even better... they are my greatest blessings!


Caroline x


- Mother to Sofia & Olivia -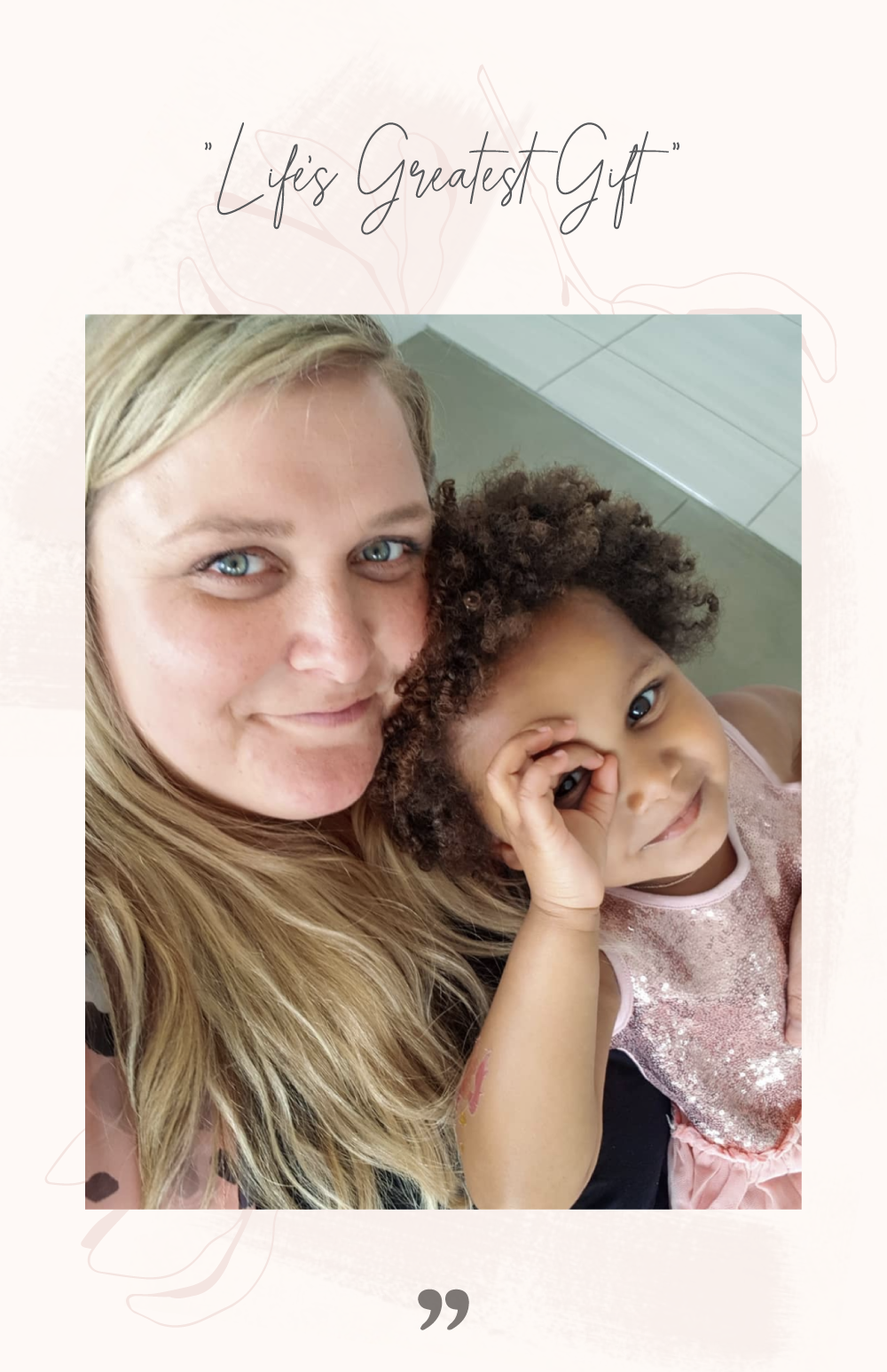 Motherhood, to me, is an indescribable mix of pride, love, grit, resilience and selflessness.

Motherhood, to me, is about having a long day where nothing seems to go right and you're running on empty and you're battling the wee dictator - only to go in and watch them sleep and fall in love with every individual eyelash on the most beautiful face you've ever seen.

Motherhood, to me, is that immense feeling of pride as you see each new milestone. The way you are captivated by the magic in their eyes and how everything becomes an adventure.

Motherhood, to me, is about knowing I'd protect her as a lioness protects her cub, but also knowing that there will be times where I'll need to allow her to trust her own intuition. The frightening part of Motherhood that takes us a while to perfect.

Motherhood, to me, is about knowing I'll never sleep another full nights sleep again, without her being the first thing on my mind as my mind stirs to consciousness.

Motherhood, to me, is about humility. Knowing there will be times it overwhelms me. Times where I'll need a little break. Times where I turn to my village for advice, comfort and some practical support. Times where my daughter is loved and nurtured by someone other than me. Motherhood is about knowing this doesn't diminish my place in Z's life- but instead reminds me of her unconditional capacity to love.

Motherhood has been my life's greatest gift. Unexpected, sometimes difficult terrain- but the most rewarding and beautiful thing I have ever had the privilege to experience. I will be eternally thankful for my daughter.

This is what motherhood means to me.

Aeronwy x

- Mother of Zahara -
-
@danceswithlonewolves
-
Leave a comment